Facelift for Female, 56
*Treatment results may vary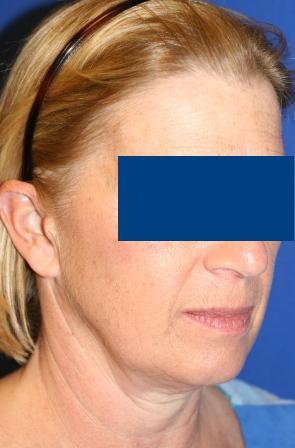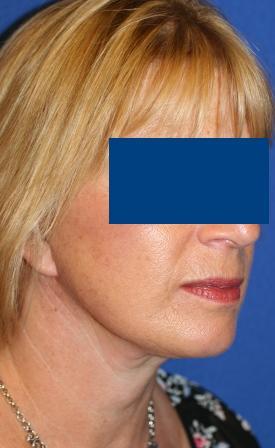 Was this photo helpful? {{ voteCount + ' other' + (voteCountOthers == 1 ? '' : 's') }} found this helpful
A mid- facelift accomplishes two things:
It reestablishes the jaw line and tightens the neck area.
It lifts in the cheek area by lifting the underlying muscle (SMAS) tissue ever so slightly.
Notice again that the look is natural and not pulled tight. This 56 year old patient could easily now be mistaken for 10 years younger.