35-44 year old woman treated with Breast Reconstruction
*Treatment results may vary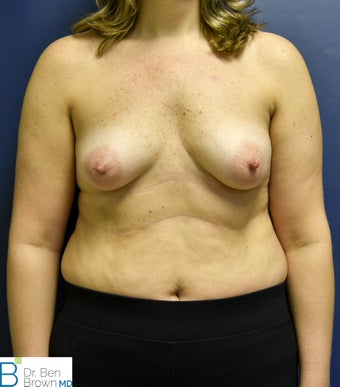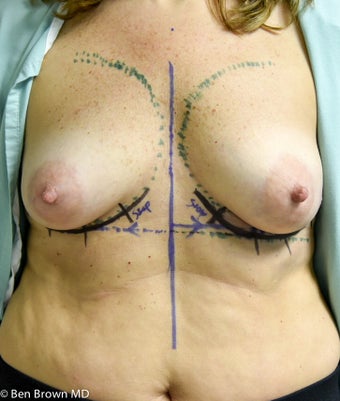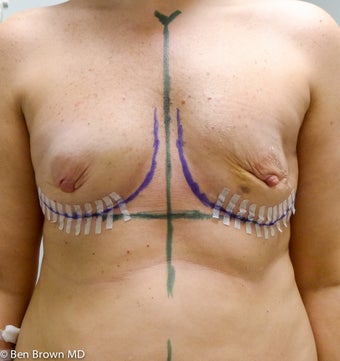 Was this photo helpful? {{ voteCount + ' other' + (voteCountOthers == 1 ? '' : 's') }} found this helpful
Young woman diagnosed with breast cancer.
She elected to have bilateral nipple sparing mastectomies with prosthetic reconstruction using anatomically shaped highly cohesive silicone gel implants.
Bilateral nipple sparing mastectomies performed by General Surgeon Dr. Pamela Sherman using Plastic Surgeon Dr. Ben Brown's markings.
2 weeks were allowed to pass to provide adequate time for the mastectomy (breast) skin to get used to is new and reduced blood supply which is inevitable following removal of the underlying breast. This 2 week gap allows Dr. Brown to place larger implants without compromising blood supply to the overlying breast skin.
Dr. Ben Brown then took the patient back to the operating room (outpatient surgery) and performed a one-stage reconstruction with anatomically shaped silicone implants.