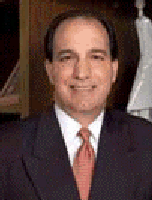 Ramsey J. Choucair, MD
0 Answers
9301 North Central Expressway, Suite 551
Dallas
,
TX
75231
About Ramsey J. Choucair, MD
Ramsey J. Choucair, MD practices in Dallas as a Plastic Surgeon, board certified by American Board of Surgery - General and American Board of Plastic Surgery. Dr. Choucair meets the professional criteria to participate on RealSelf, but has not updated this profile. Dr. Choucair qualifies to share their expertise on cosmetic procedures, including Tummy Tuck, Breast Augmentation and Rhinoplasty. The doctor is a member of American Society for Aesthetic Plastic Surgery (ASAPS) and American Society of Plastic Surgeons (ASPS).
Are you Dr. Choucair? Claim Your Profile
Featured Patient Reviews
Posted by Grapevine1937
Tummy Tuck
Dr. C was amazing. He spent a lot of time with me (I had list upon lists of questions which he patiently answered), and always made me feel like I was his only patient. After my surgery, he came to the surgery center at 10pm that night to check on me and came again at 5am the next morning before his day trip out of town. I live in an area (Southlake, TX) where there are many good plastic surgeons within 5 miles of my house, but I chose to see Dr. C in Dallas (about 30-40 minutes away) and he was well worth the extra distance.
Education / Training
B.A. Rice University 1979
M.D. Southwestern Medical School 1983
1981-1983: Extern. Parkland Memorial Hospital
1983-1984: Intern. General Surgery, St. Paul Medical Center
1984-1987: Resident, General Surgery, St. Paul Medical Center
1987-1988: Chief Resident, General Surgery, St. Paul Medical Center
1988-1989: Resident, Plastic and Reconstructive Surgery, Ohio State University
1985: Department of Surgery, Vascular Research Lab, University of Texas Southwestern Medical School
1990: Aesthetic Plastic Surgery, Bruce F. Connell, Clinical Professor of Surgery, University of California (Irvine) Medical School
1990-1991: Aesthetic Plastic Surgery, Eugene H. Courtiss, M.D. Clinical Professor of Surgery, Harvard Medical School
1991: Reconstructive Plastic Surgery, Shriners Burns Institute, Massachusetts General Hospital, Havard Medical School
1989-1990: Chief Resident, Plastic and Reconstructive Surgery, Ohio State University