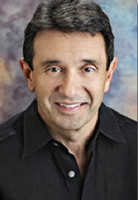 William Loutfy, MD
13 reviews
88 Expert Answers
5203 Juan Tabo NE, 1C
Albuquerque
,
NM
87111
About William Loutfy, MD
William Loutfy, MD practices in Albuquerque at Albuquerque Center For Plastic Surgery, P.C. as a Plastic Surgeon, board certified by American Board of Plastic Surgery. Dr. Loutfy was invited to join RealSelf in 2011, and has achieved "Distinguished Member" status. The doctor has 16 years of experience providing cosmetic and aesthetic medical services, and is a member of American Society for Aesthetic Plastic Surgery (ASAPS) and American Society of Plastic Surgeons (ASPS). Dr. Loutfy has hospital affiliations at Women's Hospital; Albuquerque Surgery Center.
Consultation Fee
Free. Please mention you found us on RealSelf
Featured Patient Reviews
Posted by maria from albuquerque
Breast Augmentation
ireally felt comfortable wit him n his staff..he has great bedside manner nso far so good..oh and another thing i 4got 2 add is i had concultations with 5 albuquerque doctors and i chose dr loutfy because he had the nicest office the nicest staff n with me n did the most measurments so felt most confident n him n plus of course he had great b4 n aftr pics n a good price with 5% off 4 paying cash!
Posted by Sportyboysmom
Mommy Makeover
Dr. is wonderful and he cares about his patients. He took a lot of time with me, and so far I am very happy with the results.
Posted by nothappy1
Friends. I trust Dr loutfy and he always calls me by my first name. He has terrific bedside manner and a great sense of humor. I have recommended him to many friends! I plan to have him perform a face lift on me in six years.
Posted by cjones1124
I explored options and had consultations with many plastic surgeons. Dr. Loufty is the best in the Albuquerque area! I went in for a consultation with Dr. Loufty to address an issue I have with uneven eyelids. Going in, I hoped for a permanent solution through plastic surgery, but Dr. Loufty helped me understand my unique anatomical situation. He took the time to explain my options, and treated me with a Botox injection. Most importantly, I left feeling very positive because Dr. Loufty was not dismissive or hurried through his communication, and I was treated with respect.
Posted by FreeandGrateful
Breast Augmentation
Dr. Loutfy's office sent me information to review before my consultation and immediately I could see the importance his office places on fully informing the patients they serve. When I met Dr. Loutfy his straight forward and informative approach put me at ease and gave me the confidence to move forward. From my pre-op appointments to this point I have felt so supported by Dr. Loutfy and his team and can rely on them through out the healing process. I was a very shy "undresser" and, despite the assurance that I was fine, I was constantly feeling the need to hide myself from the person who loves me the most, the ability to feel beautiful and free from embarassment is a gift that I can never Thank Dr. Loutfy and his team enough for! I am so very Grateful!
Posted by Jacqueline13
At the hospital for procedure staff was running a few hours behind and I let it increased my anxiety for it. Everything felt better when he came to explain the procedure and instructions again but I wish the waiting had been shorter. Dr Loutfy was great! He took his time to explain the procedure and any questions. His staff was also very helpful through the entire process. Even after the procedure he stops in on visits and goes through recommendations himself. At first I was unsure of the procedure but after the consult I was convinced to go through with it. He went over his exact process through each visit and the end result looks amazing.
Posted by Emma In ABQ
Everything about my experience there was no less than amazing! When I decided to get breast implants there was really no question about who I would go to. Many of my friends have gone to Dr. Loutfy and loved their results so I knew when I made the decision he would be the one I went to.
Posted by Dr. Loutfy's patient
Breast Augmentation
I had breast augmentation surgery with Dr. Loutfy a year ago and it was one of the best decisions of my life. In most testimonials you will hear that having actually gone through with the surgery was a fulfilling experience, and I am sure that if you have made this decision you already know that. Therefore, let me tell you why, once you do decide to have breast augmentation surgery, Dr. Loutfy is without question your best option. As a trained scientist, I did as much research about the surgery as I could and decided to have the largest possible sampling of free consultations before making a final decision. I literally visited every plastic surgeon's office in town. When scheduling the appointments, Dr. Loutfy's first available spot was the last one compared to other surgeon's. And I now know why he is so busy: he is the best! In the first five minutes of our consultation I knew he would be my choice. He performed the most thorough examination, took a ton of measurements, and provided me with more information than I expected. He took the time to answer every single question I had. There is an unusual mixture of sophistication and family feel to the place. In his office everyone I ever interacted with is just simply awesome: the receptionist, his personal assistant, the nurse, and his wife – it truly is a family place. I remember at some point being hugged by each one of them. As a stay at home mom, I had to bring my two young kids to most appointments (pre and post operative) and instead of being frowned upon, they simply spoiled my kids. Their care is simply exceptional. The surgery was exactly how he described and the recovery was much easier than he prepared me for. I felt supported and well taken care of all the way. I made several calls with more and more questions (before and after surgery) and they always called me right back and answered them all with patience I had never seen. The surgery is much affordable than I imagined, easier to recover than I had heard, and the results are more fulfilling than I had hoped for. I have referred several friends of mine to Dr. Loutfy. I given permission to the office to share my phone number with prospective clients, so if you have any more specific questions about the whole process I would be happy to share my personal experience with you. Good luck on your surgery. On a final note: I did not write it before because I wanted the testimonal the weight of someone who has had enjoyed the success of surgery for a whole year (instead of those emotional statements written only a week after surgery). I have no doubt that my choice regarding surgery and especially surgery with Dr. Loutfy was one of the best decisions of my life!
Posted by marianm
A beautiful office welcomes you as you enter. The staff treat you like family. Any fears or anxiety is put behind you with the doctors knowledge and experience. I have already recommended family and friends to his office.
Posted by Chaunac
Dr. Loutfy and his staff are amazing and extremely helpful. The whole experience, from my first consultation to my post-op appointments, was easy and comforting. At times the wait was a little long, but with that being said, Dr. Loutfy will make sure and spend all the time needed to go over concerns or questions without rushing out to his next appointment or making his assistants answer questions. The aftercare is amazing and Dr. Loutfy calls himself to see how recovery is going. His nurse Joy is also very helpful and available for any questions or concerns at all times. His after care instructions made recovery easy and comfortable. They also offer CareCredit which makes the financing quick and effortless, and with no interest.
Posted by carolines01
Dr Loutfy and his staff are top notch! I am in medical sales and researched through my clients who was the best in town. Dr. Loutfy was mentioned more than any other. I now know why. He does great work and takes great care with his patients. If you need a procedure, I would recommend him hands down!
Posted by Royalpain79
Dr. Loutfy and his staff are very professional and they genuinely care about your well being. I did two years of research for a plastic surgeon and he was and still is the best!
View all reviews
Treatments offered at Albuquerque Center For Plastic Surgery, P.C.
Education / Training
Medical: MD, Medical College of Wisconsin

University of New Mexico Health Science Center- Plastic Surgery
DDS-Oral and Maxillofacial Surgery

MD-Plastic and Reconstructive Surgery