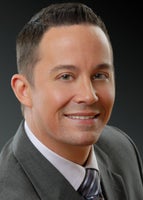 Shepherd G. Pryor, MD
Specials and Deals
50% off Botox When you Bring a Friend
Free Consultation
15 reviews
166 Expert Answers
8952 E Desert Cove Ave, Suite 205
Scottsdale
,
AZ
85260
www.valleyfacialplasticsurgery.com
About Shepherd G. Pryor, MD
Shepherd G. Pryor, MD practices in Scottsdale at Valley Facial Plastic Surgery as a Facial Plastic Surgeon, board certified by American Board of Facial Plastic and Reconstructive Surgery and American Board of Otolaryngology. Dr. Pryor was invited to join RealSelf in 2008, and has achieved "Distinguished Member" status. The doctor has 7 years of experience providing cosmetic and aesthetic medical services, and is a member of American Academy of Facial Plastic and Reconstructive Surgery (AAFPRS). Dr. Pryor has hospital affiliations at Scottsdale Healthcare Shea, Osbourne, Thompson Peak Parkway Campuses.
See Dr. Pryor on Twitter
Consultation Fee
Applied to the cost of a procedure ($50 value)
Featured Patient Reviews
Posted by Tnixon
Insurance plan and reading reviews. Dr. Sheperd is a amazing artistic surgeon who has a innate ability to look at someone and know exactly what they need both asthetically and medically. He is that good!
Posted by Rosemary Phoenix
Nose Surgery
Valley Facial Plastic Surgery and Dr. Shepherd Pryor treated me very well and I would recommend anyone to there. I would like to thank them for doing a great job.
Posted by crankyoldlady
5 star rating because I was extremely satisfied with Dr. Pryor. Dr. Pryor was recommended by the ENT doctor I had gone to according to my insurance plan. Was told I needed a plastic surgeon for the surgery and after research I chose Dr. Pryor. On 8/25/2012 I had outpatient surgery at Scottsdale Helathcare performed by Dr. Pryor. Everything from the moment I entered the hospital until I was discharged was superb. Dr. Pryor met me at his office the next day (Sat), to remove the packing; you will really appreciate this courtesy.
Posted by 3585kate
I cant begin to describe how fortunate and lucky I have been to have had Dr Pryor as my surgeon. I moved from the UK to the USA and have always wanted my nose done but never had the courage to do it. I felt that AZ would be the best place to have this done and after months of research & 5 consultations with surgeons, I am so happy that I picked Dr Pryor. I can not express how happy I have been with him and everything he has done for me. His thoughtfulness and thorough knowledge of rhinoplasty made the entire process so easy and positive for me. The time he gave up to see me, (3 times even before I had booked the date!) His ability to listen to me and deliver what I wanted has just been amazing. He was helpful and trustworthy, thoroughly explained everything, caring and comforting to me, never made me feel rushed in any of the office visits. I was so afraid of having it done and always thought "what if" what if I looked weird or totally different, but he made me feel so at ease and I am absolutely amazed at the outcome and how natural he has made it look. I still look like me! and can also breath better. I am just so happy with everything Dr Pryor has done for me and all his time he has devoted to me. I could not have asked for a better surgeon and am so happy I choose him. Definitely recommend him to anyone. Your amazing thank you
Posted by rosconepcoltrae
I was sent to Pryor by another ENT who said my septum was too difficult a job. Throughout the entire process of consultation, surgery, recovery, and follow-up, Pryor was candid, realistic, and answered all my questions. He told me how the surgery would go and how long the recovery would take. Everything went even better than he anticipated and the repair caused much less bruising and pain than anyone expected. I was completely happy with my doctor, the surgery, and the results.
Posted by rossi4180
Facial Reconstructive Surgery
Posted by bbayz19
My father is a physician, most of his friends are other doctors. I have seen both the good and the bad and Dr. Pryor is one of the best.
Posted by jackib
Dr. Pryor is a great listener and an excellent doctor. I was nervous about having any plastic surgery that would make me look fake. I went in for a consultation about what Dr. Pryor could do to help me get rid of a turkey neck. My unattractive neck was making me look much older than I was or felt. Dr. Pryor walked me through the process and after I left his office I knew he was the right surgeon for me. Best decision I ever made.
Posted by G.M
Revision Rhinoplasty
I can't begin to describe how lucky I feel to have had Dr. Pryor as my physician. His thoughtful demeanor and thorough knowledge of rhinoplasty made the entire process such a positive experience. His ability to listen to me and deliver what I wanted was incredible. The friendliness of Dr. Pryor's staff was the icing on the cake. They are wonderful, caring individuals, who treat you like family, not just a faceless patient. I can't begin to describe how wonderful it felt to receive phone calls from the staff to make sure I was OK after my surgery. I have worked in the healthcare field for 8 years and I have never experienced such a down to earth and experienced group of people. Kudos to Dr. Pryor and his staff for making my surgery a five star experience.
Posted by anthem
Septoplasty
Absolutely amazing from start to finish. He has made me a new man.
Posted by Peter Hildt
Chin Surgery
Everything very professional except the wait time which was 15 minutes past my appointment.
Posted by Marisa E.
Septoplasty
I am seventeen years old and came to Dr. Pryor in January after I broke my nose. The trauma to my nose caused damage to the septum which Dr. Pryor knowledgeably explained upon my consultation with him. I also had a preexisting dorsal hump on my nose that Dr. Pryor assured me he'd take care of. He easily answered any questions that I had for him, as well as the menagerie of questions that my mother had. At the end of our consultation we decided to schedule my septoplasty and part rhinoplasty for early June. When the day of surgery came I found myself scared and nervous in the pre-op room, but all worries and nerves left when Dr. Pryor came in and talked to me. The surgery went extremely well with minimal pain, swelling, and bruising. It is now the middle of July and post-op care has also been more than excellent. Dr. Pryor continues to explain everything that is happening with my nose in full detail, usually answering any questions I may have before I even ask. Furthermore, I am thoroughly happy with the results of my surgery. My nose is straight and the distortion caused by the trauma from breaking my nose is completely gone. I have included before and after photos at the bottom of this page. Dr. Pryor has been the best physician I have ever dealt with and I highly recommend him to anyone considering facial plastic surgery.
View all reviews
Treatments offered at Valley Facial Plastic Surgery
Education / Training
Undergraduate: Princeton University

Medical: MD, Rush Presbyterian St. Luke's Medical Center
Internship: General Surgery, The Mayo Clinic

Residency: Otolaryngology/Head and Neck Surgery, The Mayo Clinic

Fellowship: Facial Plastic and Reconstructive Surgery, UC Davis Medical Center