Tummy tuck (abdominoplasty) with liposuction of hips
*Treatment results may vary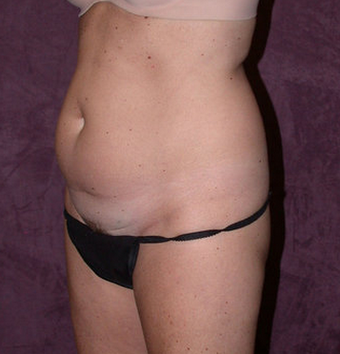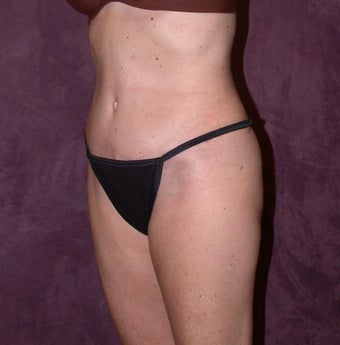 Was this photo helpful? {{ voteCount + ' other' + (voteCountOthers == 1 ? '' : 's') }} found this helpful
This patient was unhappy with the appearance of her abdomen after having several children.
Her abdomen shows typical post-pregnancy changes with loose abdominal skin, stretch marks in the lower abdomen, and rectus diastasis (spreading of the abdominal muscles after pregnancy), which can give a curved, outwardly protuberant appearance to the abdomen even in very slender patients.
Patients dislike this and want this corrected after pregnancy. The correction requires a tummy tuck or abdominoplasty. For other medical reasons she needed a hysterectomy as well.
She underwent a hysterectomy by her Ob-Gyn and an abdominoplasty (tummy tuck) and liposuction of the hips at the same time. Her early post operative results at 6 weeks are shown.