35-44 year old woman treated with Tummy Tuck
*Treatment results may vary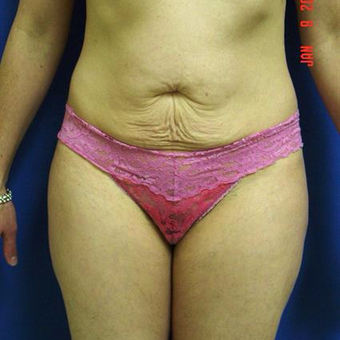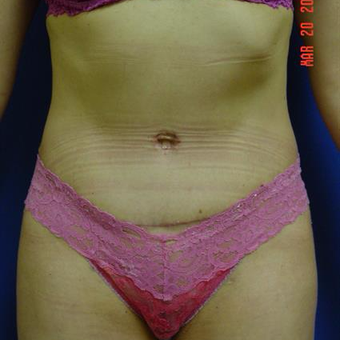 Was this photo helpful? {{ voteCount + ' other' + (voteCountOthers == 1 ? '' : 's') }} found this helpful
Mommy Makeover is the term used for a series of customized procedures designed to restore a number of areas, to their pre-pregnancy appearance. This patient is a woman in her early 40s and has concerns about sagging skin in her abdominal area.
During pregnancy, the abdominal muscles and skin are often stretched beyond the point where exercise will help. The muscles in this area will often separate as well. This patient decided to undergo Tummy Tuck surgery to bring her abdomen back to its earlier contour. During this surgery, the muscle and skin are tightened, with some of the excess skin, removed as well.
Our patient also decided to have Liposuction of the upper and mid abdomen and flanks, as well as her inner and outer thighs. For this procedure, Vaser ultrasound-assisted liposuction was used. The surgeries were performed in one session.
Following a recovery period of several weeks, our patient was back to her normal activities.