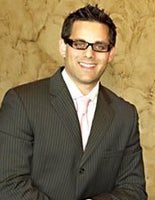 Sacha Obaid, MD
Specials and Deals
Free Consultation for RealSelf Patients
12 reviews
530 Expert Answers
1545 East Southlake Blvd., Suite 250
Southlake
,
TX
76092
www.northtexasplasticsurgery.com
About Sacha Obaid, MD
Sacha Obaid, MD practices in Southlake at North Texas Plastic Surgery as a Plastic Surgeon, board certified by American Board of Plastic Surgery. Dr. Obaid was invited to join RealSelf in 2011, and has achieved "Distinguished Member" status. The doctor has 12 years of experience providing cosmetic and aesthetic medical services, and is a member of American Society of Plastic Surgeons (ASPS).
See Dr. Obaid on Twitter
Consultation Fee
Please mention RealSelf for Free Consultation
Featured Patient Reviews
Posted by jennimeg
Dr. Obaid saved my breasts! I had a breast implant change and repositioning with fantastic results. I had breast augmentation by another doctor 7 years ago and while the results were good, with time the implants started to sag and hang in my armpits. I didn't want a lift because I don't like the scars. Dr. O was able to change my saline implants to silicone ones that are much softer. He was able to get the implants out from my armpits and get them pointing straight ahead again without a lift. I have more cleavage now than I ever did and could not be happier. If you don't like your breast implants, you should see him.
Posted by Liveheroically
Tummy Tuck
In the office, Dr. Obaid is super energetic and attentive, answered any question I had, and is honest with the evaluation. If it won't look good, or won't likely turn out on you same as it did for someone else, he'll tell you. And that is awesome. Integrity builds trust. In the OR, Dr. Obaid puts his game face on. Still friendly but über focused. He takes his art seriously, evidenced by the fabulous team he has established and the results of his work. His patient coordinator, Melissa, is also a rock star. She has been my lifeline through this adventure. Responsive, focused, professional, honest, and conscientious. I trust Dr. Obaid and his team, and I hope he's able to help many more folks as much as he's helped me. He's made a positive and lasting impact on my life.
Posted by Cathy_1980
Great results! Dr. O takes the time to answer all of your questions and helps you understand what the surgery will be like.
Posted by Chinahdoll17
Brazilian Butt Lift
great overall experience!!!
Posted by rjsanchez
Tummy Tuck
I gave up on ever wearing my skinny jeans again. Thanks to the amazing hands of Dr. Obaid, my waist is back. Only one problem ... My skinny jeans still don't fit ... Now they are too big. Thank you Dr. O :)
Posted by dallas77817
I have been wanting a mommy makeover since my third child was born 4 years ago, but honestly I was scared of the recovery and the unknown. I met with a number of doctors before deciding on Dr. Obaid. The thing that sets Dr. Obaid apart is that he does this all the time and he gets it and gets you. Everything that I said, he listened to and just "got it". I knew after meeting with him and his assistant Melissa that they understood me and what my goals were. He showed me before and after pictures and they were exactly what I wanted. The best part is, I think I look better than the pictures he showed me. I was amazed at the results. The whole process was a breeze. I tend to be a bit of a nervous nelly so Dr. Obaid gave me medicine to help me relax before the procedure and then gave me his personal cell to call or text him with anything I needed after the procedure. Who does that? All in all, I cannot say enough great things about Dr. Obaid and his staff.
Posted by beautybrainNbooty
Brazilian Butt Lift
He's attentive & well prepared to take on anyone's BBL challenge! So, tell your FRIENDS, FAMILY & NEIGHBORS that DR.OBAID is GREAT @creating masterpieces. R u ready? Call him...don't let anymore time pass. It's NOW or NEVER!
Posted by stay away
Tummy Tuck
doesnt no how to do tummy tucks results look horrible
View all reviews
Treatments offered at North Texas Plastic Surgery
Education / Training
Undergraduate: University of Southern California
Medical: MD, Harvard Medical School, 2001
Residency: Plastic Surgery, University of Texas Southwestern
Fellowship: Craniofacial Surgery, New York University