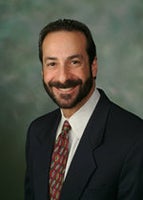 Jonathan D. Kramer, MD
0 Answers
1736 South Millennium Way
Meridian
,
ID
83642
About Jonathan D. Kramer, MD
Jonathan D. Kramer, MD practices in Meridian at Kramer Plastic Surgery as a Plastic Surgeon, board certified by American Board of Plastic Surgery. The doctor has 10 years of experience providing cosmetic and aesthetic medical services, and is a member of American Society of Plastic Surgeons (ASPS).
Featured Patient Reviews
Posted by jayeeebee
Mommy Makeover
My rating is for Dr. Kramer and most of his staff, as well as the hospital I stayed in. I can complain, however, about the treatment some of the office gals gave me and my mom about post-op appointments and my draining tubes. First one snapped at my mom when she asked about having advance notice so we can arrange rides for me (since she owns a daycare and can't do it, and I can't drive while on pain meds), and told her they had told me I had to be very flexible with post-op appointments, which is entirely untrue. Then, today, my first post-op appt was scheduled for 1pm and I was expecting a call before that which I never received, so I called at 12:20ish and they told me I couldn't come in until 2:30pm. So my brother, who hasn't slept for well over 12 hours who came out from a town over just to drive me there has to wait an extra hour and a half. If I hadn't called I probably would have shown up and they'd have sent me back home. Not cool. As for the draining tubes from my tummy, I was supplied with a sheet labeled 9am and 9pm every day for when to drain them and measure the fluid, but in the hospital the nurses said I could empty them more often if I'd like. My first night home I noticed one side was clogging a bit so around 1:30am I drained them again to fix it and see if it fluid was still coming out. When they called a day or so later to record my measurements, my mom told her and she was basically chastised for us going off the "schedule" that we're supposed to follow strictly. So, Dr. Kramer was great and the hospital staff was great, some of Dr. Kramer's office ladies, not so great.
Posted by Dandy27
Breast Augmentation
Doctor is a nice guy but didn't listen and take my concerns serious until it got to the point where it was urgent and required surgery, also felt it was unfair I had to pay for the additional hospital and anthestia fees. Dawn the office manager is rude. I will deff be going elsewhere for a reconstruction.
Treatments offered at Kramer Plastic Surgery
Education / Training
Undergraduate: BA in Molecular Biology, Vanderbilt University

Graduate: MS, Vanderbilt University

Medical: MD, Emory University
Residency: General Surgery, Phoenix Integrated Surgical Residency

Fellowship: Plastic Surgery, University of Colorado Health Sciences Center in Denver