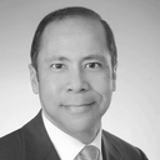 Michael I. Echavez, MD
12 reviews
1,056 Expert Answers
500 Sutter Street, Suite 430
San Francisco
,
CA
94102
About Michael I. Echavez, MD
Michael I. Echavez, MD practices in San Francisco at Michael Echavez, MD as a Facial Plastic Surgeon, board certified by American Board of Facial Plastic and Reconstructive Surgery and American Board of Otolaryngology. Dr. Echavez was invited to join RealSelf in 2012, and has achieved "Distinguished Member" status. The doctor has 20 years of experience providing cosmetic and aesthetic medical services, and is a member of American Academy of Facial Plastic and Reconstructive Surgery (AAFPRS). Dr. Echavez has hospital affiliations at California Pacific Medical Center.
See Dr. Echavez on Twitter
Consultation Fee
Please mention RealSelf
Featured Patient Reviews
Posted by frank8567
Sculptra
This doctor is a leader in Scuptra treatments and came well recommended. Now I can recommend him to others based on my experience.
Posted by Texas Darling
Michael helped me with minor restoration using Sculptra. He is patient, kind and has a great sense of humor. He also does fantastic work. He studies your face in detail and works with you to very subtly enhance your natural appearance. He is extremely talented and I have recommended him to several friends. Each person has been pleased with their results and they continue to see him. This is the highest compliment.
Posted by kalmbachad
I have known Dr. Echavez for many years. Often I see him at fund raisers and other civic events. Never without a smile. When someone is working on your face, you want him to be a happy person. Dr. Echavez totally gets this concept and I felt 100% comfortable with him. He was very easy to get an appointment with and always a pleasure to talk to. I'll use him again.
Posted by T415
I've had several great experiences Dr Echaves, he takes his time to clearly explain what the procedures involved, risks, recovery expectations and the expected results. He was right on all accounts and would have no reservations recommending him to others. I am more than happy with the results I have seen (and continue to see) and would definitely return to Dr Echaves when needed.
Posted by Fillmore_Girl
I was introduced to Dr Echavez a few years ago by a friend in NYC who swears by him. She's in the public eye and has to look "perfect." Ive seen Dr Echavez many times over the last few years. He's kind, patient, thorough and a straight shooter. He's truly in this business to help people, not for the money. I continue to see Dr Echavez and have referred several friends as well.
Posted by Kurt San
Dr. E is the best. Highly skilled, highly educated, and he really cares about his patients. I've been going to him for years, and wouldn't let anyone else near my money-maker ;-). He's not cheap, but this isn't a specialty where you want to go bargain-hunting. His experience shows every time I look in the mirror,
Posted by gcsf
I have been to Dr. Echavez several times for treatment. The experiences have always been nothing but pleasant. Great results from a great physician. He has always provided the best possible care. He is always ready for me at my appointment time, always professional and personable and always provides great results!
Posted by Gabe T
Botox
He was recommended to me from a couple of my friends.
Posted by JAC60SF
I found Dr. Echavez through another patient referral. I have been to Dr. Echavez on more than one occasion, and have always been impressed with his professionalism and demeanor. He always explains any given procedure,answers questions honestly, and doesn't try to push other procedures. I could not be happier with my Botox treatments. He's the best in the city of San Francisco, as far as I'm concerned.
Posted by Carla1
Not only was I a patient of Dr. Echavez, but I was also his medical esthetician for a brief period. I can honestly say that, as a 51yr old woman who has had many employers, Dr.Echavez was probably the only "boss" I had that treated me like his equal. Unlike others in his position, he never spoke down to me, but always treated me with kindness and dignity. He was my favorite employer of all time. I was also a Botox patient of his, and to this day, not one has been able to give me that "brow lift" like he did! I no longer live in SF, so I have been trying various other doctors/clinics since. I cab sincerely say that he is worth every penny!
Posted by David San
Referral from a friend. Dr Echavez knows what he is doing. I went away feeling like I received my money worth and within a few days started to notice the change in the way I looked. The botox seemed to last longer than other times I have had botox from other Doctors. He took his time to talk to me and to tell me what he was going to do before he did it. He was very helpful in talking to me about different types of services he offered but was not pushy in "trying to make a sell" I 100% will return to him.
View all reviews
Treatments offered at Michael Echavez, MD
Education / Training
Undergraduate: University of California, Berkeley

Medical: University of California, San Francisco


Residencies:
General Surgery, UCSF
Otolaryngology - Head and Neck Surgery, UCSF

Fellowship: Facial Plastic and Reconstructive Surgery, AAFPRS, Cincinnati