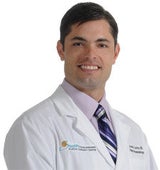 Justin Yovino, MD
13 reviews
110 Expert Answers
436 N Bedford Drive, Suite 304
Beverly Hills
,
CA
90210
United States
About Justin Yovino, MD
Justin Yovino, MD practices in Beverly Hills at Justin Yovino MD PA as a Plastic Surgeon, board certified by American Board of Surgery - General and American Board of Plastic Surgery. Dr. Yovino was invited to join RealSelf in 2011, and has achieved "Distinguished Member" status. The doctor has 4 years of experience providing cosmetic and aesthetic medical services.
Consultation Fee
Free. Please mention RealSelf when you call
Featured Patient Reviews
Posted by Jenna5831
I have had a small amount of experience with Smart Lipo before Dr.Yovino and I thought it was decent UNTIL I had Smart Lipo with him! Consult: was amazing. I was just going in to check a few areas and he addressed them and told me how I could better sculpt my body! He is funny, smart and very caring! Surgery: I came in and the entire staff was amazing from Kara, the director, to all of his assistants. Everything was so professional. I got right in, changed, medication for the surgery and then he started and refused to play any other music than what I wanted. After I was finished he made sure I was securely bandaged and snug with compression! He was so awesome! Post: I heard from Dr.Yovino the same night to make sure I was okay! The next morning I changed the bandages and as swollen as I was, I could see a HUGE difference of my arms and abdomen. I go in for a few more surgeries later this week and am confident I will return to Dr.Yovino for anything else I can think of lipo'ing. The entire consult, staff, procedure and aftermath was a great experience and I wouldn't recommend anyone else! After you meet him and his staff, you too will be in love! Also, my Mom went in with me and did the same thing as I did and had the same results. We are shocked that he was able to give her block based body a beautiful hourglass curve. It looks amazing now, I can't wait to see what it looks like when the swelling goes down!! ** I will be sure to add our before and afters as soon as I can!
Posted by warthog246
CO2 Laser
Dr. Yovino is a genius. He is the Micelangelo of Plastics.
Posted by SoBe Row
Dr. Yovino is honest, realistic, very professional, and very knowledgeable! I highly recommend him!
Posted by DavisFountain
Botox
I give Dr Yovino 5 stars because he provides top care. I managed to find Dr Yovino driving through my neighborhood I have been to a few doctors who have administered Botox, I was never quite satisfied with the way I looked afterwards, Dr Yovino knows exactly how much to inject. he knows a face :) Pros of having botox a smooth face, really no downtime. I will continue to use Dr Yovino for my cosmetic procedures.
Posted by HappyAgain
I found a great doctor - Dr. Yovino - through referral from one of his past patients and confirmed his credentials. He was patient, gave options, and the results were great! Found him through a former patient referral. I found a great doctor - Dr. Yovino - through referral from one of his past patients and confirmed his credentials.
Posted by Jeanne17
Dr. Yovino is the best plastic surgeon I have ever seen. He is very meticulous and does outstanding work. He is extremely knowledgeable, is very patient and caring and has a wonderful bedside manner.
Posted by Estee in Miami
Breast Implants
I have been seeing Dr. Yovino for several years for botox and fillers. This past year he performed a breast augmentation, revision of a previous surgery performed by another doctor and smart lipo. My results were amazing. Dr. Yovino has exceptional bedside manner. He is an excellent physician who truly loves what he does and it shows in his work. All of my questions were answered, every procedure explained in detail and what I could expect. I was reassured every step of the way. I cannot say enough about Dr. Yovino and his very professional staff. I am lucky to have found him.
Posted by iWobble
Tummy Tuck
I was referred to Dr. Yovino by my GYN. He'd always referred me to excellent specialists in the past, so I trust his judgment. Dr. Yovino is a clear, thorough, and patient communicator. His "vibe" is also so very down-to-earth that visiting him does not at all feel like you're "ugh-going to a doctor's appointment." For these reasons he is the easiest doctor to talk to in ALL THE LAND! His disposition really is the sweet spot between an on-point clinician and an angel. His love of craft and awareness of up-to-the-minute knowledge of surgical techniques are evident even during your first consultation. You get to see that commitment to excellence again the morning of surgery and think, as I did, "Whoa-those wheels in his head are turning something DEEP, lol!" His staff is also courteous, attentive, and very on top of things.
Posted by Sue is Happy
5 Stars!! great Doctor and very supportive team through the entire experience.
Posted by sumac740
Dr Yovino rates excellent on all accounts. He is competent as well as professional and compassionate. He and his staff are always welcoming and polite. They are always willing to work around my schedule as I work nights as an RN. I can't imagine seeing any other doctor for future procedures I may have. Dr Yovino and his staff are the BEST!
Posted by Deb in FL
My rating of excellence on all accounts stated above is well deserved. Dr. Yovino's bedside manner was delightful, attentive, professional. Every question was answered with a complete picture of what to expect along. My visits were calm and quite pleasant. Dr. Justin Yovino is truly a fine young man and a great surgeon. There were really no wait times come to think of it. Office setting very pleasant ans office staff kind and courteous. I could not see rating Dr. Yovino any other way than excellent!!
Posted by Kellymiami
Botox
I have been seeing Dr. Yovino for over two years mainly doing Juvederm and Botox. The way that he does injections is amazing! He is very gentle with his technique, making the procedures virtually painless...even with Juvederm, and he always takes his time!!! I never feel like he is rushing through it. Durning each appointment, he goes over what we did the previous visit, and discusses with me how I feel about the outcome. His placement with the Botox is incredible!!! My crows feet, forehead, and frown lines are gone, and I even get a little brow lift! He has NEVER been late for an appointment, which in South Florida never happens, and his staff is welcoming and polite. There is always a confirmation call and they are willing to work you if you need to get in right away. I drive from Pinecrest to Ft. Lauderdale to see him, and I refuse to go anywhere else!!
Posted by Rob In Sunny Miami
Dysport
From the moment I met Dr. Yovino, I was immediately placed in a bed of mental comfort with his competency and professionalism that has far outshined other doctors I have known or dealt with in the past (Not all of them plastic surgeons). His easy open table "ask anything you like" approach has given me the ability to ask as many questions as I needed to make sure this procedure was appropriate for me. His highly skilled application techniques didn't make me feel uncomfortable at all nor did it even hurt! My wife gave me this procedure as a gift and I think I may be continuing it for many years to come.
View all reviews
Treatments offered at Justin Yovino MD PA
Blog Posts and Articles
Buffalo Hump or Cervicodorsal Fat Pad
A "buffalo hump" is also known as a cervicodorsal fat pad or lipodystrophy. This is an increase in fibrous fatty tissue over the lower neck and upper back that can result in a hunchback look. It is associated with different diseases and medications. Unfortunately, the hump is not concealed with clothing or well-hidden by any other means. The excess fatty deposit is also associated with symptoms of neck restriction, neck and upper back discomfort, and...
Education / Training
Undergraduate: Biology, University of South Florida
Medical: MD, University of Miami Miller School of Medicine
Residencies:
General Surgery, University of Miami's Jackson Memorial Hospital
Plastic and Reconstructive Surgery, Wayne State University, Detroit Medical Center