Mini face lift with endoscopic brow lift
*Treatment results may vary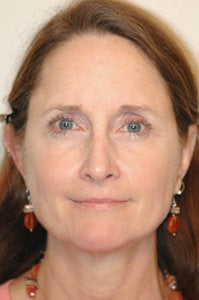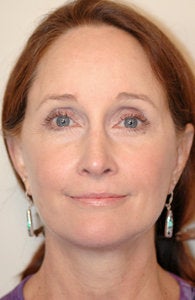 Was this photo helpful? {{ voteCount + ' other' + (voteCountOthers == 1 ? '' : 's') }} found this helpful
Case Study: Female 50's
Patient Concerns:
Jowls, sagging of midface, looking older than she felt.
Surgical Goal:
Rejuvenate the midface, clean up the jaw line, and create a natural appearing rejuvenation.
Surgical Notes:
This patient underwent a midface (mini) face lift. The SMAS along with the skin were tightened. This was done under local anesthesia.
Time Since Surgery:
11 months
Age:
53
Height:
5'6"
Weight
130 lbs
The patient also underwent an endoscopic brow lift.