Facial Liposuction
*Treatment results may vary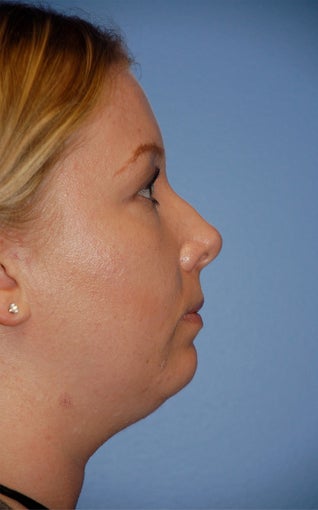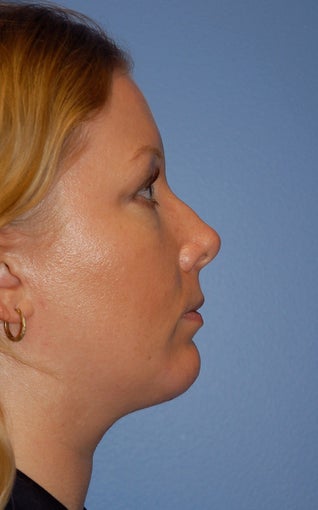 Was this photo helpful? {{ voteCount + ' other' + (voteCountOthers == 1 ? '' : 's') }} found this helpful
Background: This woman had considered getting liposuction under her chin for a long time. In researching the web she found our website and noticed that chin augmentation can be helpful. During her consultation we agreed chin augmentation and submental liposuction could improve the contour of her neck.
Dr. Mabrie's Assessment: "She has a nice shape to her face in general. The lower third of her face was a little underdeveloped and by augmenting the chin it helps stretch the skin on the neck and gives her face better proportions."
Procedure: Chin Augmentation with medium extended anatomic implant with submental liposuction.
Follow up: 2 months after the surgery her results may be seen.