Whitening and porcelain...
Whitening and porcelain veneers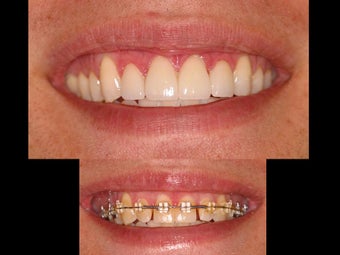 *Treatment results may vary
Male aged 26. After having orthodontic treatment to correct his bite, our patient wanted to have the gaps between his teeth closed and wanted a more uniform, brighter smile. We whitened his teeth with our AcquaBrite in-office whitening system, then did 4 conservative, minimal prep DURAthin porcelain veneers (like Lumineers).