Buy Latisse: How to find the best price
Last updated: 2 years ago
Longer eyelashes sound great to almost everyone, but the upfront cost can be somewhat of a turn off. Bottles are either 3mL or 5mL and can cost upwards of $150. For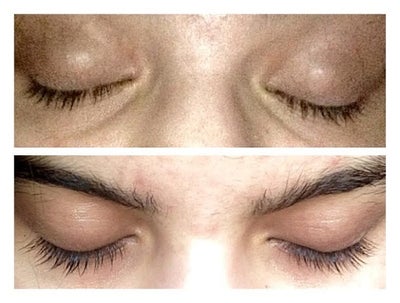 those of us who need to look good on a budget, here is all the info you need for stretching that dollar.
Online Pharmacies*- buyer beware
Yes, this is probably the cheapest method, but keep reading. Anyone who has ever wanted to give Latisse a try has done a quick google search only to find pages of online "pharmacies" that each promise the best price. While it is tempting to hand over your credit card information to save some money, here are some things to consider:
According to the FDA and DEA, the Latisse you buy may be expired, watered down, or completely counterfeit. While the delivered bottle may look legit, you have absolutely no idea what you are getting and subsequently applying to your eyes.
It is federally illegal to buy from a fake online pharmacy. While it seems unlikely that you would have to live out a real Orange is the New Black scenario for eyelash serum, it is possible. Remember the handful of people who went to jail for downloading songs on Napster? More likely you may encounter some hefty fines for knowingly ordering illegal products, and is that really worth it for longer eyelashes?
You are giving your personal information and credit card number to a shady website that is knowingly offering a federally illegal service.  Do you trust a company like that with your 3-digit security code and billing address? 
The shipping costs are usually upwards of $25 and it takes weeks to get your Latisse since it is coming from overseas.  Factor this into your decision.
Bottom line? You might just get what you pay for.
If you prefer to purchase your Latisse from a reputable source, here are our tips to getting the best price.
Join the Brilliant Distinctions program. Latisse is owned by Allergan (who also makes Botox) and you can join their rewards program to get deals and to accrue reward points every time you purchase some of their products.
Stay in the email loop. Join the email lists of all the plastic surgeon offices (preferably who are a part of Brilliant Distinctions) in your area that sell Latisse.
 They will send promotional emails out with 2 for 1 offers and other discounts. You can almost always find a reputable doctor's office that is offering some sort of deal.
Use your Latisse sparingly. Cut half the bristles off the disposable brush that comes with, or use a smaller paintbrush or eyeliner brush (be sure to keep it clean between uses to reduce eye infection risks). You can make your bottle last for months if you put some effort into reducing waste. If a $100 bottle lasts you
 for over six months is it really that expensive in the end?
Once you have results, cut back your treatments to a couple times a week. In fact, our RealSelf doctors agree.
Looking good can get expensive, but making an effort to find a good (and reputable) local deal as well as not wasting your product will significantly lower your upfront costs.

Have you tried Latisse? Write a review about your experience by 
clicking here
.
*There are real online pharmacies that are based in the United States, require your insurance and prescription, and are licensed in your state. You can use the FDA's BeSafeRx website (link below) to help you discern if an online pharmacy is real or not.

Sources:
http://www.fda.gov/Drugs/ResourcesForYou/

http://www.deadiversion.usdoj.gov/consumer_alert.htm
https://www.brilliantdistinctionsprogram.com

Medical experts have advised the RealSelf Team that buying prescriptions such as Latisse online is dangerous, therefore posts of this nature, including the discussion of where to buy prescriptions online, are not allowed. Please read our Community Guidelines under the Be Safe category for further information.