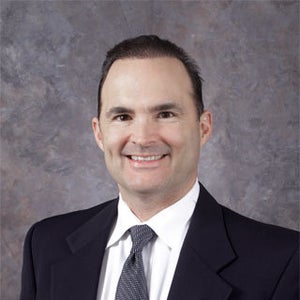 Timothy M. McGee, MD
Timothy M. McGee, MD
Austin Plastic Surgeon
1760 Round Rock Ave.
Round Rock
,
Texas
78681
US
Last contacted by
a user

...
Reviews
(8)
4.0 stars from 8 reviews
See details
Hide details
Doctor's bedside manner
Answered my questions
After care follow-up
Time spent with me
Phone or email responsiveness
Staff professionalism & courtesy
Payment process
Wait times
Sort by:
Featured

Highest Rating

Lowest Rating

Recent
Tummy Tuck
I love Dr. mcgee highly recommend him. He is very friendly and talented . Very happy with my decision to use him.
Mini Tummy Tuck
Timothy Mcgee
Mommy Makeover
Wonderful, very honest and a matter of fact kind of guy. Dr. McGee and his staff are truly amazing and are very involved in the process both pre and post op. I love his natural approach on offering fat grafting to the breasts from my flanks rather than using implants. My results are amazing thus far and I'm so excited to see what the final outcome will look like. I am so happy I decided to go with Dr. McGee. He changed my life and I will be forever grateful!
Tummy Tuck
He did an excellent job
Breast Implant Removal
He implanted them a decade ago. Although his cost was more than I hoped to pay (some surgeons on this site say in-office removal runs hundreds instead of thousands), I trust him & didn't want to pick another surgeon based only on cost.
Breast Implant Revision
My initial experience was fine, except my scars were much greater than I had anticipated. I was having 30 yr. old saline implants replaced( never had I any trouble ) and a "mini tummy tuck" . I later I learned the procedure was outdated ( a reverse tummy tuck ) no longer used . In fact , the upper incisions had pulled down and had to be redone a second time (and they looked" gathered") rather ...
Breast Implant Revision
I could be more unhappy but when it comes to the feminine side of a woman's body that's hardly a comfort. He has suggested on 2 visits we could do a second surgery. It has been hard to hold off on reviewing. Perhaps it is too early and I will change this if 2 more months makes a difference. I have square edges on my breast, they are much larger than I asked for, and an internal bra I feel I...
He was great. More later.
*Your results may vary. Any specific claims or permanence length of results vary for each patient and are not guaranteed.
Board Certifications
Board-certified by the American Board of Surgery - General and American Board of Plastic Surgery
Memberships
American Society for Aesthetic Plastic Surgery (ASAPS)
American Society of Plastic Surgeons (ASPS)
Education
Undergraduate & Medical School

Undergraduate: University of Texas, Biomedical Engineering, Austin, TX, 1986
Medical: MD, University of Texas Health Science Center, Houston, TX, 1990

Post-Medical School Training

Residency: General Surgery, Baylor Medical Center, Dallas, TX, 1995
Fellowship: Plastic Surgery, Johns Hopkins University, Baltimore, MD, 1996
Treatments offered at Westlake Dermatology & Cosmetic Surgery
Show More
Most popular answers from Timothy M. McGee, MD
Narrow by:
Before and After Photos by Dr. McGee
Timothy M. McGee, MD has shared 2 before and after pictures with 1 helpful vote from the RealSelf community.
Not ready to contact yet?
Keep up to date with:
before & after photos
reviews
answers
Not ready to contact yet?
Keep up to date with:
before & after photos
reviews
answers
Download the free RealSelf iPhone app for faster and easier browsing
Get the RealSelf iPhone app