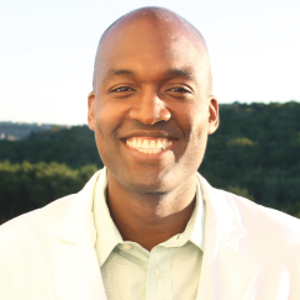 Chuma Chike-Obi, MD
Chuma Chike-Obi, MD
Austin Plastic Surgeon
327 E Cesar Chavez
Austin
,
Texas
78701
US
Last contacted by
a user

...
Reviews
(12)
5.0 stars from 12 reviews
See details
Hide details
Doctor's bedside manner
Answered my questions
After care follow-up
Time spent with me
Phone or email responsiveness
Staff professionalism & courtesy
Payment process
Wait times
Sort by:
Featured

Highest Rating

Lowest Rating

Recent
*Your results may vary. Any specific claims or permanence length of results vary for each patient and are not guaranteed.
Board Certifications
Board-certified by the American Board of Plastic Surgery
Hospital Privileges
Dr. Chike-Obi has hospital affiliations at St. David Medical Center, St. David Round Rock, St. David South Austin, St. David North Austin.
Education
Undergraduate & Medical School

Undergraduate: BA, University of Pennsylvania, 2003
Medical: MD, University Of Pennsylvania (Perelman) School Of Medicine, 2007

Post-Medical School Training

Residency: Plastic Surgery, Baylor College of Medicine
Treatments offered at Westlake Dermatology & Cosmetic Surgery
Show More
Most popular answers from Chuma Chike-Obi, MD
Narrow by:
Sort by:
Recent
Highest Rating
Lowest Rating
Before and After Photos by Dr. Chike-Obi
Chuma Chike-Obi, MD has shared 2 before and after pictures with 3 helpful votes from the RealSelf community.
Not ready to contact yet?
Keep up to date with:
before & after photos
reviews
answers
Not ready to contact yet?
Keep up to date with:
before & after photos
reviews
answers