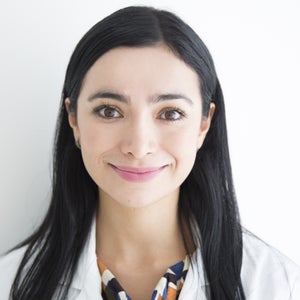 Carolina Restrepo, MD
Carolina Restrepo, MD
Colombia Plastic Surgeon
Cra. 3 #4 -21
Cartagena
,
130001
CO
Last contacted by
a user

...
Reviews
(19)
4.9 stars from 19 reviews
See details
Hide details
Doctor's bedside manner
Answered my questions
After care follow-up
Time spent with me
Phone or email responsiveness
Staff professionalism & courtesy
Payment process
Wait times
Sort by:
Featured

Highest Rating

Lowest Rating

Recent
*Your results may vary. Any specific claims or permanence length of results vary for each patient and are not guaranteed.
Personal Statement
Dr. Carolina Restrepo is a Colombian born Board Certified Surgeon who brings a unique feminine perspective. She trained extensively in one of Colombia's busiest reconstructive and aesthetic centers.
Awards & Recognition
Professional Recognition:
Partner, Premium Care Plastic Surgery
Clinical Assistant Professor of Surgery, Penn State Hershey College of Medicine
Senior Medical Advisor, Operation Smile Inc.
Medical Oversight Board, Operation Smile Inc.
Board Member, Mobile Surgery International
RealSelf Top Doctor
RealSelf Top Doctor
Hospital Privileges
Dr. Restrepo has hospital affiliations at Medihelp Clinic and Litotricia Clinic in Cartagena. La Carolina Clinic and Evolution Clinic in Bogotá .
Education
Undergraduate & Medical School

Medical: MD, Universidad de Nuestra Señora del Rosario in Bogotá

Post-Medical School Training

Residency: Plastic & Reconstructive Surgery at Clinica San Rafael in Bogotá
Membership: Board Certified Colombian Society of Aesthetic Plastic and Reconstructive Surgery
Treatments offered at Premium Care Plastic Surgery
Show More
Most popular answers from Carolina Restrepo, MD
Narrow by:
Before and After Photos by Dr. Restrepo
Carolina Restrepo, MD has shared 831 before and after pictures with 231 helpful votes from the RealSelf community.
Videos by Carolina Restrepo, MD
Carolina Restrepo, MD has shared 24 videos.
Narrow by:
Not ready to contact yet?
Keep up to date with:
before & after photos
reviews
answers
Not ready to contact yet?
Keep up to date with:
before & after photos
reviews
answers