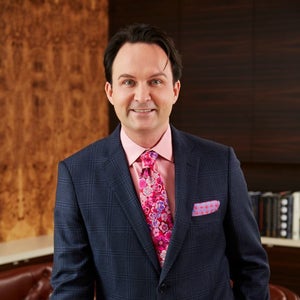 Marc DuPéré, MD
Marc DuPéré, MD
Last contacted by
a user

...
Reviews
(79)
4.8 stars from 79 reviews
See details
Hide details
Doctor's bedside manner
Answered my questions
After care follow-up
Time spent with me
Phone or email responsiveness
Staff professionalism & courtesy
Payment process
Wait times
Sort by:
Featured

Highest Rating

Lowest Rating

Recent
Breast Augmentation
From the first meeting with Dr. Dupere I knew he was the right choice. Very kindhearted, very easy to talk to, very understanding and open to your needs. He is 100% perfectionist in his work which having prior surgeries could tell with his amazing suture work. He did such an amazing job in every aspect from the first meeting to the surgery. The team at the Visage Clinic was also very easy to deal with, prompt communication whether by email, phone or Skype meeting. All-in-all I would WHOLEHEARTEDLY recommend Dr. Dupere to anyone looking to have breast augmentation surgery or any cosmetic surgery for that matter. Class act from top to bottom. :-)
Facelift
He was recommended by my sister who had the same procedure done 2 years ago and her breast lift last year. She was thrilled with the doctor's manners and results. I met with the Dr 3 times, my husband could be present, and we received detailed explanations from the doctor. The doctor was very personable and I would recommend him and his staff to anyone who is looking for aesthetic surgery!
Botox
An artist who doesn't push extra work - knows just how much to use so you end up looking refreshed and a better version of yourself. Didn't change my appearance, just made me look a whole lot younger and better! He recaptured the me from yesteryear!
Calf Implant
A very warm and friendly person, always willing to advise and give the facts on any question asked, would definitely go back again.
Breast Augmentation
Amazing
Botox
Wow! I am impressed how nice and carry Dr Du Pere is ! I made the best choice to go and ask him all about my issues . I've been to quiet some plastic surgeons, , but no one was like Dr Marc Du Pere. He explained everything so clearly, he even put me at peace about my right eye complains after a lower blepharoplasty that I've had done 1 year ago by a well knows plastic surgeon.In fina, he...
Breast Augmentation
Dr. DuPere did my breast augmentation and he made me feel completely at ease, explained the entire procedure and what to expect afterward. He returned a weekend call in less than 5 minutes and we discussed what was happening and he advised me what to do and everything was fine afterward.
MTF Breast Augmentation
Dr. Dupere is an expert and master in his profession.
FTM Chest Masculinization Surgery
Dr Dupere is very kind and has a personable bedside manner. From my very first consult with him, I knew he would be my only choice for my surgeries because of how compassionate, understanding and knowledgeable he is. As a transgender man, it was also comforting to know that he is always open to working with trans patients in an affirming and caring manner and that he has indeed worked with some trans patients before. His results on pec implants, lipo and ab etching (my 3 procedures) speak for themselves as shown in the actual patient pictures on his site and when all my swelling subsides, I will gladly post some pictures here so you can see my results as well. I am just so happy! I am now just over 2 weeks post op and will definitely be updating with pictures of the pecs and abs once all swelling (particularly the ab etching swelling) subsides. So far so good with everything and I already love how my pecs look with and without my shirt on! Dr Dupere is an artist and a perfectionist with a kind heart and always smiling which put me at ease and also, the entire staff, Erin, Willians, Danielle and the rest of the team at the visage clinic showed great professionalism, politeness and kindness too which helped the whole procedure go very smoothy for me especially as I was traveling internationally for the surgery. I highly recommend Dr Dupere and the entire visage team.
Pec Implants
I found Dr. Dupere using this website, and it was one of the best decisions I have ever made. I'm 33, and have previously had the Nuss surgery to correct my concave chest. Unfortunately the Nuss surgery wasn't that successful and I was left with a somewhat significant "gap" in my chest that just looked funny and that i wanted corrected. I didn't want to have the Nuss bar installed again as...
*Your results may vary. Any specific claims or permanence length of results vary for each patient and are not guaranteed.
Personal Statement
North American and European trained, and in practice since 2001, my main aesthetic interests include 3-D rejuvenation with fillers and grafting, facial surgery and body contouring, with a special niche for facelift, body implants and post-weight loss surgery.
Board Certifications
Board-certified by the Royal College of Physicians and Surgeons of Canada - Plastic Surgery
Memberships
American Society for Aesthetic Plastic Surgery (ASAPS)
Canadian Society of Plastic Surgeons (CSPS)
Consultation Fee
$225. All surgical and injectable consultations are with Dr. DuPéré personally, usually a 30-60 min consultation with high-quality education about each procedures, the way they are performed, all options, risks and recovery. Patients truly value this thorough encounter.
Awards & Recognition
Awards:
TOPchoice Awards for Top plastic surgery clinic Toronto, 2013 - 2017
Realself Top500 Doctors, 2016
Realself Top Doctor, 2013 - 2015
Customer Service Award, WhatClinic, 2015
F. M. Woolhouse Plastic Surgery Clinical Research Award, 2001
A.W. Harrison Resident Teaching Award, 1999
Best Clinical Paper, Residents' Research Day
Wood Gold Medal McGill University Medicine, 1996
RealSelf Top Doctor
Education
Undergraduate & Medical School

Undergraduate: Sciences, College of Jonquière, Jonquière, Canada 1991
Medical: MD, McGill University, Montreal, Canada, 1996

Post-Medical School Training

Residency: Plastic Surgery, University of Toronto, Toronto, Canada, 2001
Fellowships:
Facial & Breast Surgery, Paris, France, with Dr. Daniel Marchac, Dr. Gilbert Aiach, Dr. Natalie Bricout and Dr. Sylvain Pétouin
Facial Plastic Surgery, with Dr. Bruce Connell, CA, USA
Fat grafting and Skin Care, with Dr. Patricia Wexler, New York City
Treatments offered at Visage Clinic
Show More
Most popular answers from Marc DuPéré, MD
Narrow by:
Sort by:
Recent
Highest Rating
Lowest Rating
Before and After Photos by Dr. DuPere
Marc DuPéré, MD has shared 97 before and after pictures with 125 helpful votes from the RealSelf community.
Videos by Marc DuPéré, MD
Marc DuPéré, MD has shared 43 videos.
Narrow by:
Additional Office Locations
114-13311 Yonge St.
Richmond Hill, Ontario L4E 3L6
Canada
P: (905) 773-9675
Not ready to contact yet?
Keep up to date with:
before & after photos
reviews
answers
Not ready to contact yet?
Keep up to date with:
before & after photos
reviews
answers