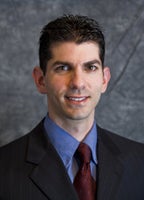 Guy Cappuccino, MD
12 reviews
25 Expert Answers
1304 South Main Street
Mount Airy
,
MD
21771
About Guy Cappuccino, MD
Guy Cappuccino, MD practices in Mount Airy at Guy Cappuccino MD Plastic & Reconstructive Surgery as a Plastic Surgeon, board certified by American Board of Plastic Surgery. Dr. Cappuccino was invited to join RealSelf in 2010, and has achieved "Participating Member" status. The doctor has 5 years of experience providing cosmetic and aesthetic medical services. Dr. Cappuccino has hospital affiliations at Frederick Memorial Hospital, Carroll Hospital Center.
Featured Patient Reviews
Posted by Washington8198
Tummy Tuck
Dr. C has the best bed side manner ever. His expertise combined with his concern for each patient is excellent. One of the things I appreciate the most about his approach is he never made me feel embarrassed or ashamed of my body. He makes it easy for patients to ask questions and discuss areas of concern. He's the most approachable physician I've ever consulted with -- down to earth and extremely personable & caring. I would highly recommend Dr. C. His staff is awesome!
Posted by 08harleygirl
Panniculectomy
After searching for over a year to find a plastic/ reconstructive surgeon that would take my insurance I was given his number by another physicians office. Their secretary had a procedure with him and suggested I give him a call!!
Posted by melissaf
Dr. Cappuccino is an amazing doctor that realy seems to love what he's doing and genuinely care for his patients. He is very sweet and personable which makes the process a lot easier.Not to mention, he knows what he's talking about! I would recommend him to anyone.
Posted by stargirl456
I only have positive things to say about this experience! Yes, the procedure itself was a little painful, but the process was not. Dr. Guy listened to all my concerns, made time for every question and I am very happy with the results. I know if I have a concern, he will address it. His staff was very kind and helpful. The results are now are a better fit for my body, and the back pain I had is gone. I can move more easily, and wear more styles. I've had less breathing problems because so much of the weight is gone. So pleased! And so worth it! Thank you!
Posted by hhoff
Breast Reconstruction
You will not find a better doctor than Dr. Cappuccino in all aspects. My consultation was amazing. Dr. C seemed genuinely excited to help me. Had I never met Dr. Cappuccino and his wonderful staff, I would not be as happy as I am today. I look better today than I did before my crazy ordeal! I cannot express my thanks and gratitude enough. I will always be grateful to Dr. Cappuccino for all that he has done for me. He is incredible and takes a sincere, personal interest in each of his patients.
Posted by Kim V.
I am extremely pleased with Dr. Cappucino. His communication, care and expertise are outstanding. I am delighted with my results from multiple procedures and would trust him with all of my future needs. The price was more than fair and the results and experience were fabulous! I have recommended Dr. Cappucino to my friends and family and continue to return to the lovely new office in Mt. Airy for Dr. Cappucino's services and the amazing facilities and staff at La Bella Medispa!
Posted by justinz
Excellent Doctor, excellent care.
Posted by ltrail
Tummy Tuck
Dr. Cappuccino performed a breast lift with implants and a tummy tuck on me. No words can describe how happy I am with the results! They far exceeded my expectations!!! From the moment I had my consultation with Dr. Cappuccino I felt at ease. He was extremely knowledgable and answered ALL of my questions. Dr. Cappuccino and his staff were extremely professional yet make me feel so comfortable every time I go in. It never ceases to amaze me how much time Dr. Cappuccino takes when I have my appointments with him. Even if I am there for a follow-up...I never feel rushed or that I am taking up too much time. I have recommended Dr. Cappuccino to all of my friends (since they all want to have surgery after seeing my incredible results). I cannot say enough about Dr. Cappuccino...he is a phenominal plastic surgeon!!!
Posted by Washington DC1566
Tummy Tuck
Dr.C is my new favorite doctor! My obgyn recommended him to me and I couldn't be more pleased with the results of my tummy tuck! He gave me something that no amount of exercise could accomplish and I trust his professional techniques.
Posted by Washington8198
Pixel Laser
It's not always easy to find a doctor that can be trusted. I know for certain Dr. C can be.
View all reviews
Treatments offered at Guy Cappuccino MD Plastic & Reconstructive Surgery
Education / Training
Undergraduate: BA, Biochemistry, State University of New York, Buffalo, 1999
Medical: Buffalo School of Medicine and Biomedical Sciences, 2003


Internship: General Surgery, UMDNJ, Newark, NJ, 2004