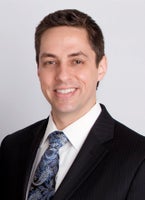 James M. Ridgway, MD
Specials and Deals
Revision Rhinoplasty Consultation with Imaging
Complimentary Facial Plastic Surgery Consultation
Botox Special for new patients
12 reviews
112 Expert Answers
600 Broadway #280
Seattle
,
Washington
98122
United States
About James M. Ridgway, MD
James M. Ridgway, MD practices in Seattle at Larrabee Center for Facial Plastic Surgery, PLLC as a Facial Plastic Surgeon, board certified by American Board of Otolaryngology. Dr. Ridgway was invited to join RealSelf in 2010, and has achieved "Distinguished Member" status. The doctor has 9 years of experience providing cosmetic and aesthetic medical services, and is a member of American Academy of Facial Plastic and Reconstructive Surgery (AAFPRS) and American Society for Laser Medicine and Surgery (ASLMS). Dr. Ridgway has hospital affiliations at Swedish Hospital, Virginia Mason Medical Center, Seattle Children's Hospital and Overlake Surgery Center.
See Dr. Ridgway on Facebook
Consultation Fee
James RIdgway
Featured Patient Reviews
Posted by MindySpicer
Eyelid Surgery
Through Sheila Anderson at Larrabee (she does Botox). Dr. Ridgway made me feel comfortable and safe. I am thrilled with the results! It could not have been better! The whole staff is amazing, kind, and great to work with.
Posted by dia123
Dr. Ridgway is truly a gifted, kind and meticulous surgeon. I had a blepharoplasty and facial laser and I could not be happier. He called me the evening after my surgery and was always gracious in any questions I had before and after my procedure. He was never "put out" by taking extra time and actually I felt guilty for the amount of time he had given me. As a result the focus in my face is not how tired I look, but how my eyes look. I finally see myself again through the hands of this very talented and compassionate doctor.
Posted by sandyk
I was referred by a friend to see Dr. Ridgway for Botox and fillers as he specializes in only the face. I was amazed at how comfortable it was and that I had no bruising!! I have had friends who have had injections and after hearing about their pain and seeing the marks left I realized that Dr. Ridgway is an expert in what he does and a one of a kind individual. I openly refer him to anyone as well.
Posted by equinter
I have gotten Botox and fillers several times in the past and my expirence with Dr. Ridgeway has been the best. Very Soft and Gentle hand.
Posted by danacloud
Juvederm
Dr. Ridgway is an amazing and caring physician.
Posted by Janey in Seattle
Asian Eyelid Surgery
I am not exaggerating on these ratings. Dr. Ridgway and the Larabee Clinic Staff are top notch. While I was in the waiting room I met several folks from out of state who flew in to Seattle to have work done.
Posted by yvonnebrumfield
Dr. James Ridgway's patient advocacy is uber excellent. He goes above & beyond his duty as a surgeon & puts you & your care first. His staff is professional & their culture is the patient is the top priority - period. He explains every detail & doesn't cut corners. Ladies & gentlemen, this is your life & your looks - don't take a chance with any surgeon, Dr. Ridgway''s impressive skills will change your life. When you walk in, you feel the welcoming, professional atmosphere. When you walk out, your life will NEVER be the same. Call them now & put your procedure in the hands of one of the best surgeons in the country. If I had to do it all over again, I would in a second because I know Dr. Ridgway puts his patient's care first. I can't say enough about him or how thankful I am to have found him & his medical team. I have a friend whose brother is receiving facial cancer reconstruction by Dr. Ridgway & they are so pleased with Dr. Ridgway, they recommend him also. If you want the best, Dr. Ridgway is your only option for excellent care and results.
Posted by Stacey7481
Mole Removal
I want to share what a great experience I've had at the Larrabee Center. I've been under the incredibly patient and skilled care of Dr. James Ridgway. Dr. Ridgway is incredibly thorough, kind, caring, and communicative. From the moment I walked into the office for my first consult - I was immediately set at ease by his calm and professional demeanor. Surgery can be a scary topic and experience - but I have nothing but good things to say about my experience in the atmosphere of the Larrabee Center's surgical suite. Would it be strange to say that it almost felt luxurious? Warm blankets, soothing music, beautiful surroundings, and comforting conversation. I have also had wonderful interactions with Susan, who has helped to schedule my appointments, provide benefits information, and supply ample resources and information. The only thing I regret is that I did not do this sooner. I'm so grateful to have met Dr. Ridgway when I did. He was exactly the right person to do this procedure and I feel like I'm in such good hands whenever I enter the office - Susan, Dr. Ridgway, and all the other people in the office are great. -Stacey Ps. I hope to update with a photo after all my healing is done. :) So happy.
Posted by tsm
Facial Reconstructive Surgery
I recently saw Dr. Ridgway to have him perform a Endoscopic Osteoma removal on my forehead. I am very happy with my results. Dr. Ridgway is a gifted and amazing surgeon. I would highly recommend him!
Posted by SPB
I came to Dr. Ridgway after losing a 3x3 cm section of skin on my nose and cheek from skin cancer. I was 37 years old and he gave me my face back. He walked me through each process, never rushed me during our appointments, and has continued to provide care and follow-up as I recover physically (and emotionally). I am grateful that I was referred to Dr. Ridgway. I think his background in art brought a unique perspective to reconstructing my face. While I'm still a work in progress, Dr. Ridgway is still committed to my recovery and helping me return to me. His staff is equally impressive and caring. I would recommend Dr. Ridgway and the Larrabee center for anyone with significant facial reconstructive needs.
View all reviews
Treatments offered at Larrabee Center for Facial Plastic Surgery, PLLC
Education / Training
Medical: MD, Unviersity of Arizona, College of Medicine
Internship: General Surgery, University of California, Irvine
Residency: Otolaryngology – Head and Neck Surgery, University of California, Irvine
Fellowship: Facial Plastic and Reconstructive Surgery, University of Washington