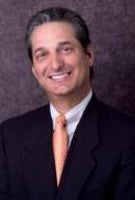 Chris Patronella, MD, FACS
Specials and Deals
Free Botox w/ Surgical Procedure
Free Skincare Consultation w/a Skincare Specialist
12 reviews
1 Expert Answer
12727 Kimberley Lane, Suite 300
Houston
,
TX
77024
About Chris Patronella, MD, FACS
Chris Patronella, MD, FACS practices in Houston as a Plastic Surgeon, board certified by American Board of Plastic Surgery. Dr. Patronella was invited to join RealSelf in 2012, and has achieved "Participating Member" status. The doctor has 23 years of experience providing cosmetic and aesthetic medical services, and is a member of American Society for Aesthetic Plastic Surgery (ASAPS) and American Society of Plastic Surgeons (ASPS). Dr. Patronella has hospital affiliations at St. Joseph Hospital, St. Luke's Episcopal Hospital, Memorial Hermann Memorial City Hospital.
Consultation Fee
$100. Please mention RealSelf.com
Featured Patient Reviews
Posted by Texas_Momma
Breast Implant Revision
His bedside manner is awesome! Always listens and addresses my concerns. Staff is amazing, both in the surgery center and the clinic!
Posted by Dianne_Houston
When you enter Dr. Patronella's office, you know right away this feels right and you will see for yourself his professionalism, expert knowlege and proven skill creates a package of success all wrapped up with a warm, friendly smile! I can attest to having wonderful results with several procedures with Dr. Patronella.One procedure I love to talk about is my tummy tuck. After 8 years I can still show off my flat, tight tummy and even if I say so myself, I look great in my jeans!
Posted by Kellygirlp
A friend of mine recommended Dr. P to me and I will forever be grateful. Dr. P and his staff was everything and more that friend said they were. I am very pleased and so happy that I made that first appointment! I found Dr. P as a result of needing a revision surgery from another doctor. His bedside manner is wonderful and his honesty is greatly appreciated. Dr. P helped me determine what needed to be done in order to achieve the best results for my situation. I was very reluctant and concerned, however Dr. P was there for me emotionally, was able to calm my fears and help me face this minor set back head on. I am grateful for his professionalism and appreciate everything he and his staff provided me with before, during, and after the procedure. I am 8 months post op and could not be happier with my results. I would highly recommned Dr. P to anyone!!!! He is the best!
Posted by amyinBR
After much time spent researching doctors in my region, Dr. Patronella was the obvious choice. If you can make the trek to Houston, go see him! Dr. Patronella is fabulous! I cannot emphasize just how happy I am with my breast augmentation and I'm only 6 weeks out. After nursing two children, I wanted to feel beautiful again- he made it happen! I am so grateful I did my homework and opted to pay a little more and even travel out of state to have him be my surgeon (I live in Louisiana). Dr. Patronella is worth every penny!
Posted by ukintexas
Tummy Tuck
My sister has had a tummy tuck, lipo and some work done on her face with this provider. He is very well known in our location and his facility is full of lovely staff that made me feel comfortable from the get-go.
Posted by Timarie
Mommy Makeover
I found Dr. Patronella while researching online. I wanted to make sure I had the perfect Dr. after waiting so long to have this surgery done. After talking on the phone,doing online consults & in person consults with several drs I just knew he was the one for me & thankful my husband felt the same way. I never felt rushed,ignored,or uncomfortable.He was very detailed in answering questions. During evaluations he was through & actted genuinely concerned & interested in my questions & in my care. He has a very caring & qualified staff. I would highly recommend him!!
Posted by 53 in Texas
Tummy Tuck
My Dr. gets a 5-star because he was honest about what he could do for me and his work lived up to it. His office staff is very professional and appear to be well trained in customer services and communication amongst each other throught the different departments, i.e., surgery education, nursing, appointments, payments, etc. My Dr. was referred to me by other women who had surgeries with him. Over the period of about a year and a half, I heard the stories of 4 or 5 different women who had surgery with my Dr. or one of his partners. All of their stories had positive outcomes and they looked great!
Posted by cgabriele
Tummy Tuck
As for me, I believe it was worth it. I had the VERY BEST DOCTOR and if I were to choose again, it would be him. I was supplemented with vitamins and supplements prior to the surgery (and to be continued after surgery to speed up the healing process). I was cared for well throughout my surgery. I stayed overnight at the surgical facility with good nursing staff. Part of my doctor's "after surgery package", is to provide his patient with a homehealth visit by a nurse (who was very skilled and attentive). Furthermore, I continue to follow up in clinic with him. (Again I am less than 2 weeks after having had surgery done). As a physician, I was looking for a physician who had it all: excellent bedside manners, great skills, great personality; and Dr. Patronella has it all.
Posted by Lourdes76
Breast Implant Revision
Dr. Patronella is an amazing doctor. Not only is he a brilliant surgeon, but he really takes time to listen to his patients. He always placed my goals as priorities and I always felt he valued what I had to say. He combined my goals with his tremendous expertise and gave me EXACTLY what I was looking for and so much more. I never dreamed my results would be this wonderful!!! I wish I would have found him when I first moved to Houston.
Posted by MommaBear3
Mommy Makeover
Dr P came as a recommendation from several friends he had worked on. His bedside manner was top-notch and he never appeared to be rushed. I asked a lot of technical questions which he handled beautifully and he was very fair with pricing for add on procedures.
View all reviews
Treatments offered by Chris Patronella, MD, FACS
Education / Training
Undergraduate: BA, Biology, Texas A & M University
Medical: University of Texas Medical School, Galveston, 1982
Internship: The Ochsner Clinic and Medical Foundation, 1983
Residency: General Surgery, Ochsner Medical Foundation, New Orleans, 1988
Fellowship:
Plastic & Reconstructive Surgery, St. Joseph Hospital, Houston, TX, 1990
The Cronin, Brauer, Biggs Clinic, 1990