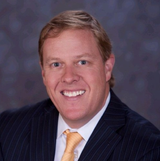 M. Scott Haydon, MD
Specials and Deals
Free consultation if you mention RealSelf
14 reviews
205 Expert Answers
3003 Bee Caves Road, Suite 203
Austin
,
TX
78746
About M. Scott Haydon, MD
M. Scott Haydon, MD practices in Austin at Austin Plastic Surgery Institute as a Plastic Surgeon, board certified by American Board of Plastic Surgery. Dr. Haydon was invited to join RealSelf in 2013, and has achieved "Distinguished Member" status. and is a member of American Society for Aesthetic Plastic Surgery (ASAPS), American Society of Plastic Surgeons (ASPS) and Fellow, American College of Surgeons (FACS).
See Dr. Haydon on Twitter
Featured Patient Reviews
Posted by dyurco
Went to a previous partner of Dr. Haydon
Posted by jcritchlow
Dr. Haydon makes you feel at ease immediately and has great bedside manners. He is very competent, experienced, and sets proper expectations. I am thrilled with the results and would highly recommend him to anyone. I never waited more than 5 minutes at any office visit but never felt rushed once I saw him. His nurse and office staff are also great! Beautiful office and surgery facilities.
Posted by razzle.dazzle
Breast Reconstruction
a friend of mine works for a breast surgeon. she suggested dr haydon as did my oncologist. i did meet with two other surgeons but went to dr haydon as he made me feel the most comfortable.
Posted by Jdmason
Breast Reduction
From a previous patient
Posted by phocas
Breast Reconstruction
He was referred by my gynaecologist as well as online through some Breast Cancer Forums. If you are thinking of using Dr. Haydon, my experience is that he loves what he does, is a perfectionist when it comes to his work, so I highly recommend him. His entire staff are also great to deal with.
Posted by dgr1954
Breast Reduction
It was a near perfect experience for me.
Posted by lisaeylau
Liposuction
Dr. Haydon was recommended to me by another physician. I had approached many doctors for help and not one so much as took an interest in the problem, beyond ruling out Cushing's Syndrome as a potential cause. I'll be the first to admit I'm more than critical when it comes to my own physicians...I expect them to be a perfect mix of compassionate, knowledgable, personable, patient, efficient and clearly in charge. Dr. Haydon is all of the above. He even runs on time...! I can't overstate my confidence in his ability.
Posted by Julia Hix
Breast Reconstruction
Two of my friends also had reconstructive surgery by Dr. Haydon and where extremely satisfied. During the initial consultation Dr. Hayden really explained everything very well and I felt very comfortable with Dr. Haydon and his Nurse Wanda. They really are very professional and experience and I just really felt that I could trust them.
Posted by ksl412
My motivation for a Breast Aug was to make my body look more proportional. He exceeded my expectations and I would go back to him in a heart beat. He described the procedure in terms I could understand, and went in to great depth explaining step by step what to expect before and after the procedure. It has changed my life for the better and many people can't believe they are implants when I tell them. His nurse, Wanda, was truly amazing and helpful and made me feel so comfortable. Highly recommend Dr. Haydon!
Posted by cooper258
Breast Reconstruction
Dr Haydon was recommended by a non profit organization due to his work with breast cancer patients. He is very professional and at the same time very comforting which provided a sense of security, well being and comfort during all office visits and the day of the surgery. He spent time answering my questions and explaining the procedure which is why I rate his bedside manner as Excellent. Nurse Wanda is amazing and is also very kind, patient and a true professional. He valued my time and wait times were at a minimum. The office was accommodating in scheduling appointments. I would choose Dr. Haydon for any future procedures.
Posted by ah0119
Breast Reconstruction
Thankfully I was referred to Dr. Haydon. After my first visit with Dr. Haydon and Wanda I felt so much better about my decision. He provided me with compassion, knowledge and confidence to move forward. I am so grateful to Dr. Haydon and his wonderful team. They have given me an opportunity to live the rest of my life to the fullest.
Posted by high hopes in austin
After visiting four other doctor, I chose Dr. Haydon largely bases upon others recommendations. My sources were right - he is the best. Visit his office and ask others so that you may feel comfortable and form your own opinion. You will not regret it. Dr. Haydon and his staff were professional, informative, realistic, and kind.
Posted by JessMH
Breast Implants
A friend of mine had visited Dr. Haydon previously so when I asked if she could recommend any plastic surgeons in Austin she sent me right to Dr. Haydon. From the very beginning Dr. H was very kind and extremely helpful on covering all the details, risks, and benefits to the different procedures. They are located in the same building as the surgery center (which has a boutique hospital feel) which was super convenient.
Posted by OutofTownPatient
I was referred to Dr. Haydon by a very close friend and after looking at his website and watching his YouTube videos, I was convinced. I was extremely satisfied with my results and would encourage anyone looking for a Plastic Surgeon to look no farther. I am so thankful I found Doctor Haydon and his wonderful surgical team. I was an out of town patient and feel like I found the best surgical team in the country. My results were phenomenal and better than I had expected. Dr. Haydon listened to all of my concerns, answered all of my questions informatively, and was ultimately able to achieve the size and natural look I desired. The entire process from my initial e-mail inquiry, my consultation, and surgery were seamless. I was also surprised at how quickly I healed. His nurse Wanda was also very knowledgeable and continues to be a resource for me today. I would absolutely recommend/encourage anyone to use the services of Dr. Scott Haydon for their cosmetic procedure. As an out of town patient, I feel that the additional expense made to see Dr. Haydon in Austin was worth it!
View all reviews
Treatments offered at Austin Plastic Surgery Institute
Education / Training
Undergraduate: BA in Finance, The University of Texas, Austin, TX, 1990
Medical: MD, The University of Texas Medical Branch, Galveston, TX, 1994
Residency: General Surgery, Louisiana State University Medical Center, Shreveport, LA, 2000
Fellowship: Plastic Surgery, The University of Texas Southwestern Medical Center, 2002