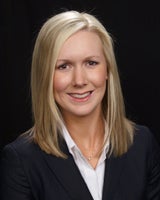 Jennifer Lauren Crawford, MD
96 Expert Answers
3003 Bee Cave Road, Suite 203
Austin
,
TX
78746
About Jennifer Lauren Crawford, MD
Jennifer Lauren Crawford, MD practices in Austin at Dr. Lauren Crawford at Austin Plastic Surgery Institute as a Plastic Surgeon, board certified by American Board of Plastic Surgery. Dr. Crawford was invited to join RealSelf in 2012, and has achieved "Distinguished Member" status. The doctor has 3 years of experience providing cosmetic and aesthetic medical services. Dr. Crawford has hospital affiliations at Austin Surgical Hospital, Seton Hospitals in Austin, St Davids Hospital in Austin.
Consultation Fee
$50. Dr. Crawford will typically spend an hour or more with a new cosmetic consultation to ensure time for excellent patient education.
Featured Patient Reviews
Posted by j.panne88
Breast Augmentation
I cannot think of one unpleasant thing to say, although on busier days I did wait a little longer. I had gone to a few Austin area surgeons and did the preliminary appointments. I always felt pressured to go for a larger size and like I was just $$. When I met Dr. Crawford's staff and herself I knew that things were different here. She was kind, patient and answered all my questions before I even asked. She addressed all my concerns and was honest about possible problems along the way. No stone went un-turned with Dr. Crawford and her entire staff remebered me and worked with me and my busy schedule for appointment scheduling.This was the best experience possible and I encourage any woman who is considering this procedure to set the date with Dr. Crawford to talk to her and see if this right for you.
Posted by EmilyJaneDebates2013
*Bedside Manner - Dr. Crawford was understanding when I had doubts and questions and when I was nervous about the procedures. She was considerate of my age and my ignorance. *Answered Questions - She always had an answer, and it was never too medical, but it was never too dumb either. *After Care - She made sure I was following my after care treatments, and continued to schedule followups with me until she was satisfied with the degree of my healing. *Time Spent - I never felt that she spent too much time with me, or too little. *Responsiveness - Either Dr. Crawford, or her secretary, were always there to answer any questions I had about appointment times. *Courtesy - Even when my questions were stupid or I was modest to a fault, Dr. Crawford was courteous to the utmost. I cannot stress this enough. There was never a negative emotion projected from her at any time for any reason. She always made sure to keep an air or politeness, professionalism, and friendliness about her at all times; it made me feel quiet at ease. *Payment Process - No complaints about Dr. Crawford's end. They did everything they could to get the insurance company to hurry haha. *Wait Times - I was always examined on time, if not early. It was rather nice. Most doctors have you waiting hours after your appointment, but Dr. Crawford was very punctual. Dr. Crawford's work on my person was not only exceptionally skilled, but her work before and after the surgery was also that of a truly gifted plastic surgeon. As a 17 year old going in for a reduction, to say I was nervous would be an understatement. However, Dr. Crawford's thorough knowledge of procedure and compassionate understanding of my trepidation helped me through the process and to recover with flying colors. The scarring was minimal, and I have never felt better! I would definitely recommend Dr. Crawford to anyone looking for a qualified plastic surgeon. She successfully marries professionalism with a wonderful bedside manner to give her patients the best experience imaginable.
Posted by Kat_5922
Breast Augmentation
I mostly chose her because she was a female doctor, and I knew she would have a better understanding of my feelings and motive for the surgery. I am very glad I did she is very sweet and answered all my questions! Id recommend her to everyone I know! I absolutely love Dr. Crawford and she really understood. Thank you so much Dr. Crawford!!!!
Treatments offered at Dr. Lauren Crawford at Austin Plastic Surgery Institute
Blog Posts and Articles
The desire to have full and youthful lips is not a fad and patients frequently ask about it. The concept of lip enhancement has been around for quite some time and surgeons have used many different types of materials and surgical techniques in order to achieve it. The materials used to fill the lip range from temporary injectibles, to a patient's own fat, to using an expendable tendon from the forearm. All of these methods work to some degree but often have drawbacks...
Education / Training
Undergraduate: BS in Zoology; Minor, Chemistry, Texas A&M University at College Station
Medical: MD, University of Texas School of Medicine, San Antonio
Residency: Integrated Plastic Surgery,University of Missouri-Columbia