Cleveland Rhinoplasty Doctors and Reviews
Average cost in US: $6,825
Average cost in Cleveland: $7,400

67% of Cleveland reviewers said Rhinoplasty was worth it
Featured Doctors

RealSelf Sponsors must meet eligibility requirements to qualify as a featured doctor.

Ali Totonchi, MD
Expert Nose Surgery Techniques
Schedule Your Consult (440) 638-5685

Steven Goldman, MD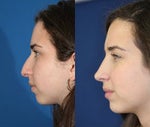 Customized for your individual needs
Get a Consultation (216) 223-6992
Rodney A. Green, MD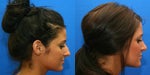 Primary and revision options
Click Here or Call (440) 373-1207
Join RealSelf
Join the world's largest cosmetic surgery community.