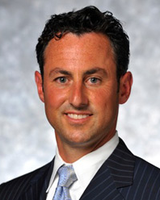 Jeffrey L. Rockmore, MD
Specials and Deals
Free Consultation if you mention RealSelf
12 reviews
217 Expert Answers
1365 Washington Ave, Suite 200
Albany
,
NY
12206
www.theplasticsurgerygroup.net
About Jeffrey L. Rockmore, MD
Jeffrey L. Rockmore, MD practices in Albany at The Plastic Surgery Group as a Plastic Surgeon, board certified by American Board of Surgery - General and American Board of Plastic Surgery. Dr. Rockmore was invited to join RealSelf in 2012, and has achieved "Distinguished Member" status. The doctor has 14 years of experience providing cosmetic and aesthetic medical services, and is a member of American Society for Aesthetic Plastic Surgery (ASAPS) and American Society of Plastic Surgeons (ASPS). Dr. Rockmore has hospital affiliations at St. Peter's Hospital, Albany Medical Center, Memorial Hospital, Samaritan Hospital.
Featured Patient Reviews
Posted by mandav64
Brow Lift
Dr. Rockmore is a perfectionist and I couldn't have made a better choice. He strives for excellence; what more could you ask for... especially when dealing with your face. Enough said.
Posted by kavmar
I researched area plastic surgeons, and I narrowed the choice down to two, largely based on level of experience, positive recommendations, and excellent results photographs. I had consultations with both surgeons, and Dr. Rockmore was hands down the surgeon I connected with and trusted. My results were more than I could have hoped for... after surgery, in addition to having a flat tummy instead of a pooch, I also have an indented waist which I have NEVER had, even as a young woman. I gladly give Dr. Rockmore my highest recommendation !
Posted by Karen43163
Tummy Tuck
Dr. Rockmore was recommended by my Primary care doctor (Dr. William Feeney) and also by a close family friend, Dr. Samuel Bosco.
Posted by BarbLyn
I have been to Dr. Rockmore previously. I also know several other people who have gone to him and been very pleased with the outcomes.
Posted by EG518
CoolSculpting
I have had several friends and family see Dr. Rockmore for numerous procedures and they have all highly recommended him. Whether it was for something simple like removing a mole or something more invasive like a breast augmentation they all have said he is the best! Dr. Rockmore and the entire staff at the practice were so kind and caring. Throughout the whole process they were very patient and informative regarding my expectations. I would highly recommend Dr. Rockmore and The Plastic Surgery Group for any plastic surgery procedures.
Posted by acarona
Dr. Jeffrey Rockmore has taken not only myself but my mother to the most extraoridinary places and for his kindness, dedication, love for all of his patients and undatunting persuit of perfection has made us embrace how beautiful confidence really is! There is no price tag on this caliber of work it is priceless. We look forward to being asked "has Dr. Rockmore been maintaining you? You look ageless!" After my mother visited a (at that time devastatingly handsome young surgeon right out of school) she said "before you need it you must go see him...Jeff will keep you in a ageless state as long as possible--show him the same kindness he shows every patient he has. Since then I am proud to say (13 yeras later) that we are both looking our absolute best. Dr. Rockmore's professionalism, kindness, compassion and dediaction to his patients makes him a part of our family for this we are undeniably indebted to him! Thank you Jeff!
Posted by LindaGR
Several of my friends and family have used Dr. Rockmore for different procedures and they all have recommended him. I would like to thank Dr. Rockmore and his staff for a wonderful experience when I came in for the ultherapy procedure at The Plastic Surgery Group. There was zero pain, and everyone was very informative through out the whole treatment. Dr. Rockmore is an excellent surgeon and I would highly recommend him to anyone.
Posted by lkeckhardt
I had a girlfriend who had him do her augmentation and I trusted her opinion and results. Dr. Rockmore was great not only in his expertise in the results I wanted but his bedside manner was one of a kind. He always greeted me with a smile and was genuine every step of the way. Like I said my only regret was not doing it much earlier in life.
Posted by grandmaduck
I heard about Dr. Rockmore through a friend. From start to finish, Dr, Jeffrey Rockmore made sure that I was knowledgeable, informed, and comfortable with the procedure. There are no questions left unanswered and you know just exactly what to expect from a procdure like this - or, any other procedure performed by Dr. Rockmore. The outcome of this surgey has been fantastic - I no longer feel undomfortable in my clothes - especially a sweather or bathingsuit!!!! Simply put - Dr. Rockmore made me a new person. I only wish I had done this sooner!!!!
Posted by Lily13
As a registered nurse I was aware of his in-services so I attended several of them and I was impressed with the before-and-after pictures
Posted by SHansen
Tummy Tuck
Dr. Rockmore performed a previous surgery for me and I was struck by his bedside manner and overall concern for my well-being. Dr. Rockmore delivered Patient Centered Care. He explained the procedure, the expected outcome and the limitations. Dr. Rockmore is a very knowledgeable Dr. but moreover, a good listener and a kind provider.
Posted by Digs
I choose Dr. Rockmore after consulting with many physicians. He by far had the best patient after procedure photos and many people I spoke with recommended him. He makes you comfortable and has no arrogance about him. He is simply the best! Dr. Rockmore is very informative, highly skilled and very professional. I have seen Dr. Rockmore for several reasons. I first saw him for a Breast Augmentation. Dr. Rockmore also consulted me on acne that has been bothering me for years. After seeing many physicians I had a consult with Dr. Rockmore and he gave me a regimen that has cleared my face. I couldn't be happier with Dr. Rockmore's expertise. He couldn't be more skilled, professional and informative. I would trust him with any procedure he performed.
View all reviews
Treatments offered at The Plastic Surgery Group
Education / Training
Undergraduate: Union College, Schenectady, NY, 1988
Medical: MD, General Surgery, Albany Medical College, Albany, NY, 1992
Residency: Albany Medical Center, Albany, NY, 1997
Fellowship: Albany Medical Center, Albany, NY, 1999