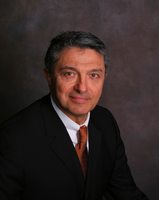 Farhad Rafizadeh, MD
11 reviews
292 Expert Answers
101 Madison Ave, 105
Morristown
,
NJ
07960
About Farhad Rafizadeh, MD
Farhad Rafizadeh, MD practices in Morristown at Farhad Rafizadeh MD PC as a Plastic Surgeon, board certified by American Board of Plastic Surgery. Dr. Rafizadeh was invited to join RealSelf in 2009, and has achieved "Distinguished Member" status. The doctor has 29 years of experience providing cosmetic and aesthetic medical services, and is a member of American Society for Aesthetic Plastic Surgery (ASAPS), American Society of Plastic Surgeons (ASPS) and Fellow, American College of Surgeons (FACS). Dr. Rafizadeh has hospital affiliations at Morristown Memorial Hospital, St. Barnabas Medical Center, St. Claires Hospital.
Consultation Fee
$100 - 10% discount if mention realself
Featured Patient Reviews
Posted by Christine90904
Tummy Tuck
I visited 3 High profile plastic surgeons in Manhattan. I work in the city and live in NJ. I researched each doctor thoroughly. Do not base your decision on the photo gallery from the website. You need to meet the doctor and feel that they are providing you with the most information and honestly response to how the results will be. 2 of the 3 did that. 2 of the 3 were very honest that my abs were in really bad shape after the pregnancies and that the idea of becoming a 26 yr old again was impossible. I still did not get the warm fuzzies, if you will, from them. I decided to see what NJ had to offer and I was really looking for someone who can do the procedure in the hospital, just my preference. I did not want to get wisked into some doctor's little procedure room in their office and have a tummy tuck done, knowing that it was not going to be 30 minutes, and should anything happen, there would be back up to handle any emergency, that is just me. Dr. Rafizadeh was very professional, exceptional at providing all the details about what can be done and how it will be done. The initial consult was not rushed, his office staff was very professional ( the staff in the city is another reason why i selected Dr. Rafizadeh, the staff is a direct reflection on the surgeon. I was very happy with my first meeting, from his office environment, to his staff to my meeting with him. He is very knowledgeable, kind and gave me the sense that this can me a life changing experience, 75% from him and 25% from me to eat healthy and to get the best results. I went back to him a week before the surgery to go over more details and he was again, very patient and understanding. He spent amble time with me and even marked me up, to see where the incision would be, (it is VERY low) very pleased) On the day of the surgery at the Morristown Hospital, (staff there were also very professional, and on their A game), Dr. Rafizadeh was there prior to the surgery, very calm and again my husband was there to see exactly what he was going to do, eye opened wide to the amount of work, which was a lot. My skin was hanging, could barely see my toes standing straight. After the procedure, in recovery, there was Dr. Rafizadeh, my eyes just opened up and he was there to make sure I was ok. He even called my husband to tell him it was all done, and he was able to come to the hospital. He also called me the next day to see how I was, asking about pain, if I was moving around, bowel movement, making sure I keep the binder on and tight, etc. This experience was much better than my two c-sections at NY Presby. Dr. Rafizadeh really knows his stuff and has a very gentle way about him that puts me at ease. I am very happy with my results and cannot believe the difference. My belly button is exactly where it should be, my stretchmarks are gone, although my incision is still covered with tape, I can see that it is not bad, I have a very smooth contour and my side profile today is 180 degree difference. I still have to work on losing more weight to get the true benefit, but I have to say this is a life changing procedure. I am very appreciate of Dr. Rafizadeh and his staff.
Posted by saras69
I found about abput Dr. Rafizadeh from a friend, but also from researching him on the internet. He did exactly what I wanted. My experience has been amazing and my results are fantastic. Dr Rafizadeh is truly an expert! I cant beleive I waitied so long to find the best surgeon for the job but I am so glad I did.
Posted by surgery secret
Facelift
I surfed the web.While surfing the internet for a reputable, ethical, passionate, plastic surgeon, I was led to Dr. Rafizadeh. I work in media so whoever is going to work on my face HAS TO BE THE BEST. I also work in New York City, capitol of the world, so you would think I would have chosen a plastic surgeon in New York where the cream of the crop surgeons are supposed to be. NOPE! I went to a few consultations in the city but they didn't have that "it" factor. Something told me it might be worth my while to travel all the way to Morristown, NJ to meet and consult with Dr.Rafizadeh. The Best Decision EVER! As soon as I met Dr.Rafizadeh I knew he was the plastic surgeon for me. He was mature, professional, relaxed, patient, loyal, and extremely confident.
Posted by Daniella1212
He's the best!! I chose him from his website which says painless and no bruising fillers. It lived up to all my expectations and more!
Posted by tubhaus
When I met with my breast surgeon after being diagnosed with cancer I was ecstatic to find that he recommended Dr. Rafizadeh as a plastic surgeon. I immediately had more confidence in my surgeon based on his recommendation and had absolute faith in Dr. Rafizadeh. Many years ago he was a miracle worker for my mother-in-law after a dreadful car accident and many years later he was able to work with me. He is patient and has a great bedside manner. His knowledge & experience with this particular procedure is the best in the business and I could not recommend him more. To be able to trust a doctor at this level is a blessing when facing such a dreadful disease and although I am only two weeks post-operative the results are astounding.
Posted by speill
Lower Face Lift
i heard about him from a friend saw him several times over about 3 years was always treated kindly with questions answered . When i finally got procedure it was a good experience. I got face and necklift so far a week and a half in recovery but minimal bruising some swelling but all in all much less discomfort then expected.No photos yet too early
Posted by jnebus
Facelift
Thank you, Dr. Rafizadeh, for making this experience so much more tolerable than I ever thought possible. In less than a week, people have been telling me how much better I look already and that's with still being swollen. Can't wait to see the real me in a few weeks to come. Dr. Rafizadeh is a compassionate, caring, professional and a true artist at what he does. Thank you Dr. Rafizadeh for everything you have done for me. I would not hesitate to recommend you to everyone who is in need of plastic surgery.
Posted by Aussie 1
I immigrated from Australia last year and have spent 18 months looking for an exceptional plastic surgeon. I found him in Dr R. He is an artist as well as a highly qualified surgeon. So far Dr R has done Dysport for my brow area and used Juvaderm to correct my very deep under-eye hollows. Notoriously difficult to treat, Dr R has done an incredible job on the dark circles under my eyes. He did not in any way rush the procedure. During the session it was clear that it was as important to him as it was to me that he got the best/most natural looking result possible. Dr R also has a great "bedside manner". He answered all of my questions and spent as much time as I wanted to explain the technique and products he would use and why. I strongly recommend Dr Rafizadeh to anyone who is planning to have any work done on their face.
Posted by Netcong
Liposuction
He's the best in the area. My father in law is a surgeon and he would send his patients to Dr R for reconstructive surgery after breast cancer and would be amazed with the results. Always pick a doctor that your own doctor would send his wife to!
Posted by TJD's Grandma
Facelift
I wholeheartedly recommend Dr. R. He is calm, pleasant and easy to talk to. Most importantly he is an 'artist' and the results are excellent.
Posted by Susan in NJ
Breast Reconstruction
He and his staff work together very professionally. They accommodate you with the times you need to be seen. Dr. R. explains everything in full detail and draws exactly what he will be doing.
View all reviews
Treatments offered at Farhad Rafizadeh MD PC
Blog Posts and Articles
About FDA Approving Restylane for Lip Augmentation.
An advisory panel to the Food and Drug Administration will vote today (April 27) on whether to recommend the injectable filler Restylane for use as a lip enhancer. But future FDA approval may not make a difference in how the dermal filler is used in clinical practice, doctors say. If the advisory panel votes to recommend Restylane for use in the lips, that information will then go to the FDA, which will then vote for final approval, said FDA spokeswoman Karen Rile Restylane works by adding...
Education / Training
Undergraduate: Neuchatel University, Switzerland

Medical: MD, Lausanne Medical School, Switzerland
Residencies:
General Surgery, Saint Barnabas Medical Center, Memorial Sloan Kettering Cancer Center, and Morristown Memorial Hospital
Plastic Surgery, New York Hospital, Cornell Medical Center, New York-Presbyterian Plastic Surgery, Memorial Sloan Kettering Cancer Center