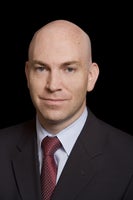 Robert Glasgold, MD
10 reviews
0 Answers
31 River Rd
Highland Park
,
NJ
08904
About Robert Glasgold, MD
Robert Glasgold, MD practices in Highland Park at Glasgold Group as a Facial Plastic Surgeon, board certified by American Board of Facial Plastic and Reconstructive Surgery and American Board of Otolaryngology. The doctor has 11 years of experience providing cosmetic and aesthetic medical services, and is a member of American Academy of Facial Plastic and Reconstructive Surgery (AAFPRS). Dr. Glasgold has hospital affiliations at Robert Wood Johnson University Hospital.
Featured Patient Reviews
Posted by LanaQQ
Neck Lift
If I have anything in the future I will definitely be seeing Dr. Robert again. His work is above anything I've seen from other doctors. I went for a consultation with Dr. Robert in the early spring and he explained the entire procedure so thoroughly, showed me pictures, answered all my questions and really eased my anxiety about the procedure so that I was very comfortable in moving forward. He is extremely professional and his demeanor is above most doctors that I've met. The surgery went very well. I had terrific care and the staff was extremely friendly, helpful and courteous and made me feel very relaxed. The surgical room was immaculate and pleasant. I definitely recommend Dr. Glasgold for many reasons: his professionalism, his compassionate attitude, his dedication, and his concern about how you feel. If I have anything in the future I will definitely be seeing Dr. Robert again. His work is above anything I've seen from other doctors.
Posted by camilaf27
I was very afraid of having the Rhinoplasty procedure done and I had a thousand questions for the doctor. He was always patient with me and answered my questions and promised that I was going to have the most natural nose job. When he took off the cast after the surgery during the follow up, I actually got up out of my chair and hugged him because I was so happy with what I saw. Even my mom and dad, who were against it, absolutely love it. I would highly recommend Dr. Robert Glasgold! It was a really, really positive experience.
Posted by victoriajoy887
The Glasgold Group came highly recommended from a family friend that had a Facelift, so I chose Dr. Robert Glasgold for a Rhinoplasty. Everything went pretty well. They were accommodating and able to help me with whatever I needed.
Posted by myersj
When I came for my pre-op the nurse went through everything so thoroughly with me that I knew exactly what to expect coming in for the Rhinoplasty operation. And Dr. Robert told me as much technical information that I wanted to know. When I came in for the procedure I was very relaxed. They waited patiently for my nerves to subside. When I woke up I felt that it was a good, professional experience. I think everything is coming along wonderfully and I just love it so far. It looks like it should have been the nose I was born with.
Posted by michaelp56
I would highly recommend him because he's a professional and is very good at what he does. The consultation was excellent and he made me feel very comfortable. I look less tired and more rested after my lower eyelid surgery a few weeks ago. I'm extremely satisfied with what I've seen so far. Dr. Robert Glasgold did exactly what he said he was going to do. Overall, it was a positive experience the whole way.
Posted by grahemchrissy
I had a rhinoplasty/septoplasty. I found my Dr. online. I looked at a couple of places and looked at their before-and-after pictures, and his pictures were better than anyone I've seen. The Dr. explained all the options: exactly what he is going to do, what he recommended. I just went in for one specific request and what he actually suggested was better than what I thought and it turned out WAY better then what I even expected. They're very, very nice, eager to help and pleasant to be around. My Dr.'s got a great bedside manner and he's very knowledgeable and very skilled.
Posted by Gina Rose
IPL
-- Ellen Lange Spa portion of plastic surgery group.
View all reviews
Treatments offered at Glasgold Group
Education / Training
Undergraduate: BA in Political Economics, Tulane University, New Orleans, LA, 1991
Graduate: University of Pennsylvania, Philadelphia, 1992
Medical: MD, University of Medicine and Dentistry of NJ, Piscataway, 1997
Residencies:
General Surgery, Lenox Hill Hospital, NY, 1998
Otolaryngology - Head and Neck Surgery, Manhattan Eye, Ear and Throat Hospital, 1999
Otolaryngology - Head and Neck Surgery, Columbia Presbyterian Medical Center, 2002
Fellowship: Facial Plastic and Reconstructive Surgery, AAFPRS, Highland Park, NJ, 2003