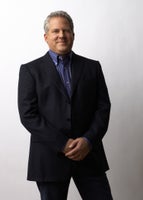 Bradley Bengtson MD, FACS
Specials and Deals
$75 Consultation Fee Waived- Mention RealSelf!
12 reviews
11 Expert Answers
555 MidTowne Street NE, Suite 110
Grand Rapids
,
MI
49503
About Bradley Bengtson MD, FACS
Bradley Bengtson MD, FACS practices in Grand Rapids at Bengtson Center for Aesthetics and Plastic Surgery as a Plastic Surgeon, board certified by American Board of Plastic Surgery. Dr. Bengtson was invited to join RealSelf in 2009, and has achieved "Participating Member" status. The doctor has 22 years of experience providing cosmetic and aesthetic medical services, and is a member of American Society for Aesthetic Plastic Surgery (ASAPS), American Society of Plastic Surgeons (ASPS) and Fellow, American College of Surgeons (FACS). Dr. Bengtson has hospital affiliations at Spectrum Health.
Consultation Fee
Free. $75 - Currently being waived if you mention RealSelf
Featured Patient Reviews
Posted by lnf
Tummy Tuck
This whole process from beginning to end went very fast. I saw Dr on my consult day, a few minutes before surgery and a few minutes at post op. He did an awesome job. I feel like I didnt see enough of him though, not sure why. However, with a capital H, his staff is amazing. They more than make up for it. I highly recommend Dr. Bengston and his staff.
Posted by stylemomfour
CoolSculpting
Coolsculpting website dr finder and friends
Posted by stylemomfour
Tummy Tuck
Referred by a friend and did research online. He has amazing credentials and came highly recommended. Great office and support staff.
Posted by Stabell75
Tummy Tuck
He is so kind. I felt very comfortable with dr. B. he is the best doc intown
Posted by MomOTwins
Tummy Tuck
I looked at two of the more well-known plastic surgeons in the area. Based off of meeting with both and talking to friends in the local health care industry, I chose Dr. Bengtson. I am VERY happy with my decision. Dr. Bengtson and his staff are amazing. I only met with Dr. Bengtson for my initial consult before surgery. That was all I needed. He made very clear what the surgery and recovery would entail. I felt very confident in my choice. My husband met Dr. Bengtson the day of surgery and was also very happy with my choice in surgeons. He said he felt much more confident after talking with him and knew I was in good hands. I am now 10 days post-op, and extremely happy with my decision to go with Dr. Bengtson. His staff has been amazing and have really made themselves available for any questions. I would HIGHLY recommend Dr. Bengtson.
Posted by ChristinaK
Breast Augmentation
I heard about him from a friend. Then I went to Dr Bengtson's office and was so impressed with him and his staff. His credentials are very impressive as well. I know a significant percentage of his Augmentation surgeries are actually correcting other Dr's mistakes, now that says a lot. I checked out several different doctors in the Grand Rapids area when a friend told me about Dr. Bengtson. My husband and I were very comfortable with him from the initial consultation. I have told several friends about Dr Bengtson and they have been thrilled too. I felt like I had to share with the Real Self community about how wonderful my experience has been with Dr Bengtson and his wonderful staff. I am so thankful!!!
Posted by jluciani
Each and every time I go to the Bengtson Center I receive amazing service. They are a five star business. From the moment I entered the door I know I was with a team that was extremely knowledgable as well as caring. They taught me so much about good skin care as well as non-surgical solutions that I can do to keep my face looking young and healthy. Dr. Bengtson and his team were so amazing about listening to all my concerns and suggested wonderful products and services that were tailored exactly for me. There is no other place I would trust! Thank you Dr. Bengtson for bringing cutting edge treatments to Grand Rapids!
Posted by gary1304
Breast Augmentation
He was recommended by a friend. Dr. B and his staff provided me with all the details I would need before surgery so that I would understand the process. The experience exceeded my expectations and I am so happy that Dr. Bengston was in charge of not only my health but the new me!
Posted by ChristinaK
Tummy Tuck
Dr Bengtson has over 20 years experience as a Board Certified Plastic Surgeon and is a member of the ASAPS. His credentials are very impressive!!! It was also very helpful that Dr Bengtson's office offered financing through Care Credit, that sure made things easier on the family budget!
Posted by gary1304
I am a regular patient at the Bengtson Center. Dr. B was so wonderful as he guided me through an augmentation surgery several years ago. He clearly answered all my questions, and provided me with the perfect result. Dr. B is an amazing surgeon. I recovered quickly and was back to myself in no time. I am very pleased with the results! I am also a regular patient for skincare. Such wonderful and knowlegable staff!! Thank you Bengtson Center for what you do!
Posted by blynvb
Dr. Bengtson is an awesome board certified doctor. I learned how important that is after hearing about others experiences. My rating was based on my overall experience. Staff, environment etc.
Posted by Aileen714
Juvederm
I have seen Dr. Bengston for a number of years and for a variety of procedures. He is always professional and genuinely kind and caring. I am very happy with the results of the surgical procedures Dr. Bengston has done for me and with the skincare services too. The entire staff is friendly and always makes me feel comfortable.
View all reviews
Treatments offered at Bengtson Center for Aesthetics and Plastic Surgery
Education / Training
Undergraduate: Chemistry and Biology, Anderson University, 1982

Medical School: Indiana University School of Medicine, 1986


Residency: General Surgery and Plastic Surgery, Grand Rapids Area Medical Education, 1991

Fellowship: Breast Reconstruction and Micro-vascular Surgery, MD Anderson Cancer Center, Houston, TX