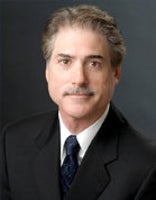 Ronald Schuster, MD
Specials and Deals
Complimentary Consultation - Mention RealSelf
13 reviews
1,077 Expert Answers
10807 Falls Rd., Suite 101
Baltimore
,
MD
21093
About Ronald Schuster, MD
Ronald Schuster, MD practices in Baltimore at Ronald Schuster, M.D. as a Plastic Surgeon, board certified by American Board of Plastic Surgery. Dr. Schuster was invited to join RealSelf in 2011, and has achieved "Distinguished Member" status. and is a member of American Society for Aesthetic Plastic Surgery (ASAPS) and American Society of Plastic Surgeons (ASPS).
Featured Patient Reviews
Posted by Gabrielle001
Breast Augmentation
Dr. Schuster is a very professional and courteous doctor who explained all the pros and cons of getting a breast augmentation. He did an excellent job of explaining to me the procedure and the outcome of such a surgery. He went through the benefits and also the risks and gave me ample amount of time to consider my options. One of the best doctors I've had in a long time! His staff is very kind as well. A nice atmosphere to his office that does not make you feel nervous.
Posted by lou3310
From my internist and from a friend. I made an appointment to see Dr. Ronald Schuster. He listened to my concerns and explained the procedure to me. I felt very comfortable with Dr. Schuster and his staff. I had the surgery in August 2012. Dr. Schuster called to check on me the evening after surgery, and he returned my call promptly when I had a question on the weekend following the surgery. Dr. Schuster is very professional and an artist with gifted hands. I love the results. I wish I had this surgery years ago. Thank you Dr. Ronald Schuster.
Posted by rikki923
recommendation from my Obgyn. I was hesitant about doing this surgery, but Dr. Schuster was calming and reassuring and everything went exactly like he said it would. Dr. Schuster has a competent staff and great office.
Posted by kensi8611
Rhinoplasty
Dr. Schuster gave me very natural looking results, it didn't look like just a new nose...he was able to construct a nose that went with the feautres of my face. During my first visit, I explained to him what I was looking for, he not only accomplished that, but knew what was best for me as a professional in the field with experience.
Posted by Gigi1020
Dr. Schuster - you are the best!!!
Posted by dltrail
I had a very positive experience with Dr. Schuster and his entire office. The office staff is friendly, professional, and genuinely concerned with each patient's health, privacy, and wellbeing. I have never had to wait for more than 5 minutes passed my appointment time. Dr. Schuster took time to listen to my concerns and address each one of them before my sugery. His work was fantastic. He remained engaged in my health long after the surgery was over. I could not be more pleased with my results.
Posted by Schusterfan
I have been going to Dr. Schuster, for many, many years. I have had several different procedures, and I have always been completly satisfied. I feel he is an artist, and he will not try to talk you into something just to make money. I really love him!!!
Posted by Sukoshi
I was looking for a Plastic surgeon to have my breasts augmented. This was not my first time for this procedure, I had it done in 1989. The implants were silicon and placed behind the muscle. I spoke with one of my physicians and he referred me to Dr. Ronald Schuster. I was able to obtain an appointment rather quickly, the office personnel were very helpful answering my questions. Upon meeting Dr. Schuster, I immediately felt comfortable talking with him. We talked about the different types of implants and sizes. We also talked about what to expect, as it had been 22 years since my last surgery. He spoke with me about the surgery, the healing time and when I could expect to return to my activity at the gym. Dr. Schuster's nurse, Royce was always with us and also was helpful with my questions. There were pictures of before and after breast implants for me to view to help my decision. I was and still am able to e-mail Dr. Schuster and he does answer me in a reasonable time frame. My surgery went very well with no complications. It goes without saying that I am extremely happy with the results. Without a doubt Dr. Schuster will be my doctor of choice should I have another procedure. The office is not limited to augmentation, there are many other procedures performed. I have also used the services of the esthetician in the office. I have referred several of my friends to Dr. Schuster, I am sure they will just as pleased as I am A very happy and satisfied patient
Posted by Ginny in Ellicott City
Dr. Schuster performed surgery on my upper and lower eyelids St our first meeting intently to what I wanted. He explained what he needed to do and what to expect. He included my husband every step of the way and answered all our questions honestly and never suggested additional surgery. I have been fortuate in that I have had the opportunity to work with Dr. Schuster in the operating room. He is an absolute perfectionist in all he does. From making me first appointment to going in for my last visit has been a wonderful experience. Everyone is warm and caring. My goal was to look natural and Dr. Schuster helped me achieve this goal. My only regret is that I didn't have this done sooner.
Posted by Markito
Male Breast Reduction
Posted by faafra
My experience with Dr. Schuster was very pleasant. He answered all my questions, was very compassionate and he even called me at home the day after the procedure to see how I was doing. This was my first plastic surgery and I had my fears, but he made it worthwhile . I loved the follow up appointments and the professionalism of the staff, and I definitely loved the results.
Posted by kmeskin
Dr. Schuster listens very carefully to what your needs are and is a genius in knowing what needs to be done..Very very honest
Posted by Serena_M
Restylane
I had pretty lips from nature but i wanted them a little fuller. Dr S made them look great just like i wanted... even better. He is very professional. Don't know about other procedures tho.
View all reviews
Treatments offered at Ronald Schuster, M.D.
Blog Posts and Articles
In Search Of The "Natural Look" Facelift
Nearly all of my patients seeking facial improvement want a "natural look". But what does that really mean? One look through the popular magazines, or a walk through your upscale department store, and it's easy to find a lot of un-natural results. Isn't there a "norm" that all surgeons should follow? Well, the simple answer is "No". "Natural" can mean different things to different patients and doctors. "Natural" is a popular catch word to market a surgeon's work. "Natural" is an...
Education / Training
Undergraduate: BA, Emory University

Medical: MD, University of Maryland School of Medicine


Residencies:
General Surgery, Sinai Hospital
Plastic Surgery, Barnes Hospital
Washington University School of Medicine

Fellowships:
Plastic Surgery, Washington University's Barnes Hospital
Craniofacial Surgery, Cleft Palate and Craniofacial Deformities Institute, St. Louis Children's Hospital