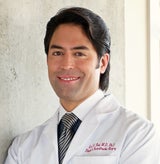 Ariel N. Rad, MD, PhD
15 reviews
33 Expert Answers
Assistant Professor and Director of Cosmetic Plastic Surgery, The Johns Hopkins Hospital, Department of Plastic Surgery, JHOC 8161, 601 N Caroline St
Baltimore
,
MD
21287
About Ariel N. Rad, MD, PhD
Ariel N. Rad, MD, PhD practices in Baltimore at Johns Hopkins School of Medicine as a Plastic Surgeon, board certified by American Board of Plastic Surgery. Dr. Rad was invited to join RealSelf in 2011, and has achieved "Participating Member" status. and is a member of American Society of Plastic Surgeons (ASPS). Dr. Rad has hospital affiliations at The Johns Hopkins Hospital, Greater Baltimore Medical Center, Whitemarsh Surgicenter, Towson Surgicenter.
Consultation Fee
$100. Consultation fee will be credited towards surgical fees.
Featured Patient Reviews
Posted by Kim in Pa
Breast Lift
Dr R takes the time to explain all aspects of your surgery from start to finish. Excellent surgical/artistic skills. I highly recommend
Posted by Deb, PA
Breast Lift
Dr. R is not only a top notch plastic surgeon, he is an artist. He one of the most compassionate physicians I have ever known. He is also passionate about his work.
Posted by maevers
Facelift
Two years ago, before I met Dr R, I had a mastectomy with the amazing team at Johns Hopkins. The cosmetic results were the stuff of dreams -- MUCH better breasts than I had before! The overall experience was so fantastic that I asked my plastic surgeon to give me a face lift. He told me the best person to help me freshen up my looks was Dr R. Dr R listened to me really carefully at every step of the process, and gave me exactly what I wanted. He was attentive and really supportive, answering endless questions and giving me as much (or as little) explanation as I wanted. Like the other doctors I've known at Hopkins, he's not just a great doctor but also a real person, with good people-skills and a commitment to his patients. He made me feel beautiful. My breast cancer days are behind me. I have a whole new lease on life, and a whole new healthy and fresh look as I head into my future. I can't recommend him highly enough.
Posted by Ellicott City4000
Breast Reconstruction
Dr. R, Johns Hopkins Hospital, was exceptional in every way. Surgically – I have been nothing but thrilled with all aspects of my process. Beginning with my initial consult, the bilateral mastectomies, the optimal care of my expanders, and now my reconstruction surgery, I have been so emotionally strong and well through the entire experience. But more than that, Dr. R has been the utmost in professional, courteous and kind to every one of my family and friends. My two teenage sons and my husband, and my "Team of Advocates" who marched through this process at my side, were always welcome to voice their concerns or anxieties. Dr. R was ALWAYS accessible and responsive to my "teams" needs. It doesn't get much better than that.
Posted by SusanJ
Breast Reconstruction
I found Dr. R to be extraordinarily responsive, replying to emails promptly with thorough explanations, and in office visits, spending as much time with me as my frequently long lists of questions required. I rarely felt hurried.
Posted by mmiller457
Breast Reconstruction
A referral from oncologist. I had the pleasure of meeting Dr. Rad at a consult at Johns Hopkins after discovering that I carry the BRCA 1 gene. From the beginning I knew that Dr. Rad had a genuine compassion and true interest in my well being, and continues to do so throughout my healing process and follow-ups from the DIEP flap breast reconstruction. His commitment and devotion to making sure that I look and feel as attractive and normal as possible has far surpassed my expectations. He is always easily accessible and readily responds with great interest and care. He truly has shown the utmost professionalism, and a pleasant disposition, and concern that is top notch. Dr. Rad is brilliant in his field, both as a surgeon and artist, and exceptional in every way. I would highly recommend Dr. Rad.
Posted by Karen R.
I discovered Dr. Ariel Rad when I was a patient at Johns Hopkins and through patient reviews. To say that Dr. Ariel Rad has one forte would be an understatement, but to say that he is a connoisseur in countless areas of plastic surgery would be a much more accurate assessment! I believe there is nothing he can't do! Since meeting him in May 2012, I've had several procedures and I am elated with each and every one of them! In June 2012, he performed a breast augmentation/lift surgery. He had taken what I saw as a flaw and turned it into an asset! Where there was once imperfection, there is symmetry and balance! Since then we've shifted the attention to my face. Simply, I was wearing the worries of the world on my face from the last three years of my life and consequently began to age faster than usual. Dr. Ariel Rad reversed all of this! Using Botox and Juvederm, he addressed my bunny lines, crow's feet, eleven lines, frown lines, forehead wrinkles, chin dimples, and parentheses. He also "plumped" both my cheeks and lips giving me an even more youthful appearance! He did all of this while keeping my visage completely natural. Dr. Ariel Rad has created an exquisite exterior beyond my expectations. What he doesn't know is that I have also internalized this feeling of beauty because when I look in the mirror I absolutely love who I see in the reflection. Dr. Ariel Rad is paramount in the area of plastic surgery! This review doesn't begin to convey the brilliance you'll experience if you choose to work with him.
Posted by shanpsych
Tummy Tuck
I can't say enough about Dr. Rad both as a sugeon and as a human being. He is warm, compassionate, and always takes the time to make you feel comfortable. And, his skills as a surgeon are top notch. You don't often find this combination - both a great surgeon and a truly wonderful and warm person. I would not hesitate to recomment him.
Posted by WinnieO
Tummy Tuck
Dr. Rad is one of a few doctors in the world that uses a particular technique for reconstructive breast surgery on women who have had a mastectomy. He is so highly skilled in plastic surgery that choosing him was an easy decision. In addition, he was not only a fellow plastic surgeon at Johns Hopkins Hospital but he's also worked as Assistant Professor there. And if you know anything about this hospital, you'd know that it is well known for having the very best doctors and is one of the top medical schools in the country. Dr. Rad is also a very nice person, he is friendly and easy to talk to.
Posted by Dutchie
Dr. Rad was patient as I explained my desire to switch implants. He examined me and agreed he could improve the look and feel, especially providing symmetry. He did not rush the visit, either pre-op or post-op. He answered my questions about care for the scars and recommended a topical ointment until they are fully healed with some laser treatment as an option in the future. There was some confusion as to insurance coverage but it was resolved before the day of surgery. Johns Hopkins is a very busy facility so a 30 min. wait for appointments was quite acceptable.
Posted by Lola in baltimore
Dr. Rad was initially my plastic surgeon related to breast cancer. He was so great in dealing with my surgeries related to the mastectomy and reconstruction that I felt totally sure and comfortable that he would do a wonderful job with cosmetic surgery on my face and he did!!!
Posted by Charlotte Double Mastectomy, Better than Ever
Dr. Rad's surgical skill and demeanor are beyond excellent.WOW! My before and after picture certainly has a story. At 54 years of age I've had 3 sets of breasts in 2 years. Now, That must be a record. Breast cancer, yes. A renown clinic in Rochester, MN did the handiwork on sets 1&2. Set 2 had a lifespan of 5 months. I was then faced with retreading the retreads. My answer was Dr. Rad @John Hopkins. His exceptional skill restored my body back which far exceded my expectations.
Posted by carolshenry
Breast Reconstruction
As stated above Dr. R is a wonderful surgeon, artist and person. I am gaining my confidence back as a woman with each surgery I have had to go through. If it wasn't for Dr. R and his former professor/teacher/comrade, Dr. Jaime Flores who had also been at Johns Hopkins, I would not be alive and thriving today. I would highly recommend Dr. R.
Posted by Charlotte Double Mastectomy, Better than Ever
Breast Reconstruction
Dr. R is an extremely skilled surgeon with the most discerning eye, an ability to create fabulous. Dr. R gave me back with extreme precision, results beyond my expections. He was the light at the end of my tunnel. Breast cancer, double mastectomy, and a full fledged positive war against cancer left my body a road map. Dr. R had quite a challenge that another renowned clinic refused. Dr. R's demeanor excells just as his surgical skill does. I faced my surgeries with a smile and full of delightful hope with Dr. R as my surgeon. I also had Dr. R do a facelift as a gift to myself for surviving the cancer. The results give a complete new meaning to the word hope and skilled perfectionism.
View all reviews
Treatments offered at Johns Hopkins School of Medicine
Education / Training
Undergraduate: BSE, Mechanical Engineering, Princeton University (magna cum laude)

Medical: MD, Duke University School of Medicine

Post-doctoral: NIH Fellowship, The University of London
Residency: General Surgery, The Johns Hopkins Hospital

Fellowship: Plastic Surgery, The Johns Hopkins / University of Maryland Integrated Plastic Surgery Program