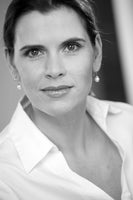 Bianca Knoll, MD
13 reviews
27 Expert Answers
Savignystr. 61
Frankfurt
,
60325
Germany
About Bianca Knoll, MD
Bianca Knoll, MD practices in Frankfurt at Dr. Bianca Knoll as a Plastic Surgeon. Dr. Knoll was invited to join RealSelf in 2011, and has achieved "Participating Member" status. and is a member of International Society of Aesthetic Plastic Surgery (ISAPS).
Featured Patient Reviews
Posted by Anna22
Chin Liposuction
The only Dr. in Germany that I found to be US Board/European/German Certified. A Yale Graduate, very smart, and professional. I was also told that many European doctors are not up to US standards.. Yikes!
Posted by Martin0407
Recommended by a friend. When I made the decision to have a tummy tuck I researched about 10 Plastic Surgeons in Germany & even more in the states.. I could not have made a better decision than going to Dr Knoll! It was a very easy process from start to finish & they worked with my schedule/timeline for appointments since I lived over an hour away... I would recommend Dr Knoll to anyone having ANYTHING done! 100% pleased with my results!
Posted by Miss E
Breast Reduction
Dr. Knoll took her time explaining in great detail the procedure before and after. She answered every question in a way that made you feel safe under her hands. Her pleasant attitude and hospitality is just unexplainable. She is a fantastic doctor. After my procedure, she was available, provided her cell phone number and called to check up on me. Now how many doctors call their patients to check up on them? She has a geniune care for her patients. She is very easy to talk to. Not only is Dr. Knoll an excellent doctor her office manager, Katrin, is wonderful as well. She took care of all the necessary paperwork with Tricare. Thanks Dr. Knoll and Katrin for your awesome service. I have recommended three ladies to her and will recommend as many ladies as I see possible. Could not ask for anyone better because Dr. Knoll and Katrin are the best. If you want a doctor who cares about you and how you look, go to Dr. Knoll. Thanks Dr. Knoll and Katrin.
Posted by mrspeacelily
Dr. Knoll gave me 5 star treatment throughout my breast augmentation journey. She made me feel comfortable and answered every question I had. Also, being US trained was also a great selling point for me too.
Posted by acaro
Botox
When I first relocated to Frankfurt, I had been quite concerned that I wouldn't be able to find a surgeon who could give me Botox and fillers and achieve the results that I had been getting with my regular doctor. I am quite a perfectionist and not a very good German speaker. My concerns, however, were unfounded. Apart from being perfectly fluent in English, Dr. Knoll understood exactly what I wished to achieve and I have been very pleased by her work. I am able to speak to Dr. Knoll the same way that I would speak with any of my girlfriends.
Posted by milla02
As a US military member stationed in Germany, I was worried I wouldn't be able to find a surgeon with the qualifications and standards I was looking for. I know Europe tends to be different with their standards and I wanted my whole process to be as close to getting it done in the US as possible. When I found Dr. Knoll, a Yale graduate, US trained and follows US standards, I knew she was who I wanted for my surgery. Her office is beautiful and professional; just sitting in there made me feel comfortable. Dr. Knoll was, and always has been, incredibly friendly. In addition to thoroughly answering my LONG list of questions, she's always taken the time to just chat with me and my husband. She's easy to talk to, makes you laugh and feel at ease. She explained everything completely and I never felt pressured to do anything I didn't want to do. The surgery itself went incredibly smoothly and the post op has been great. She has always answered my questions (I continue to have several of them) and even when I was being impatient about the healing, I always listened to her and trusted her because I knew she knew what she was doing. I would absolutely recommend Dr. Knoll to anyone but especially to Americans living in Germany who are looking for someone to make them feel comfortable with getting an elective procedure done overseas. I am incredibly happy with my results and that I found her to perform my procedure.
Posted by jamesandfreda
Dr Knoll is fantastic. It all starts with the office assitant. She is warm and friendly and is very helpful with questions and responds to email in a timely matter. Meeting with Dr. Knoll is a great experience. She is wonderful and makes you feel very comfortable. The level of care is wonderful. After surgery I never felt rushed to get dressed and leave her office. She stayed with us until we were ready to leave. I love that she is completely hands on. You wont have nurse assisting you, its Dr Knoll who assists you through every step of the process. I love my new tummy!
Posted by Shannon76
Dr Knoll far surpasses any other plastic surgeon around. I had a very invasive tummy tuck combined with lipo suction. For you to get a full understanding on how special Dr. Knoll is I need to start from the beginning. I was about to lose my job of 16 years because my waist was bigger than 35". I had to be in for surgery within 2 weeks of calling Dr. Knoll's office; expecting the worst Dr. Knoll did the imposable. She squeezed me in to her schedule along with her supporting staff. I never felt like I was just another patient, each person and there situation is important to her.
Posted by Mrs.R
Very nice facilities. Dr. K makes you feel very comfortable. She take the time to explain everything and answer all you questions about each procedure. I'm very happy with my results! I highly recommend this place! Thank you Dr. K!
Posted by scarletlevine
Breast Augmentation
There are so many positives about my experience with Dr. K that it is hard to know where to begin! First of all I HIGHLY recommend Dr. K to anyone looking for a well educated, caring and professional lady. The fact that she is American educated in her field (and up to date on all the lastest technology and procedures) was a huge plus for me. I was VERY nervous going into my breast augmentation procedure but her and her staff made me feel very comfortable and at ease. There was NEVER any pressure to do anything from Dr. K and she always had my best interest at heart. Where as in the past, with other plastic surgeons, it was more so about cost than comfort. Her office is AMAZING! I felt right at home and welcomed every single time I went there. Her receptionist goes above and beyond to make you happy. Dr. K is AWESOME!!! I am not a big fan of doctors but I must say I looked forward to every visit with her because she treated me like I was just as important to her as her next patient. I can honestly say that if I want any other work done Dr. K will be my first and ONLY choice!
Posted by Ana in Frankfurt
Breast Augmentation
Great Results I achieved the results I was looking for in my breast augmentation. Dr. K understood my concerns and provided me with detail information. She was very patient and did not push anything on me. I was able to think and feel good about my choice of breast implants.
View all reviews
Treatments offered at Dr. Bianca Knoll
Education / Training
Medical:
J.W. Goethe University, Frankfurt, Germany
MD, Yale University School of Medicine
Internship: Maxillofacial Surgery, Medical Center of J.W. Goethe University

Residency: General Surgery and Plastic Surgery, Yale School of Medicine

Fellowship: Plastic and Reconstructive Surgery, Yale School of Medicine