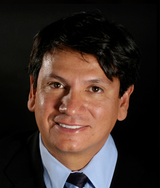 Jaime Perez, MD
Specials and Deals
Free Interest Rate - 6, 12, and 18 mo
Get two gartments with BBL
12 reviews
981 Expert Answers
307 South MacDill Ave
Tampa
,
FL
33609
About Jaime Perez, MD
Jaime Perez, MD practices in Tampa at Plastic Surgery Center of Tampa as a Plastic Surgeon, board certified by American Board of Surgery - General and American Board of Plastic Surgery. Dr. Perez was invited to join RealSelf in 2010, and has achieved "Distinguished Member" status. The doctor has 13 years of experience providing cosmetic and aesthetic medical services, and is a member of American Society for Aesthetic Plastic Surgery (ASAPS) and American Society of Plastic Surgeons (ASPS). Dr. Perez has hospital affiliations at Tampa General Hospital. St Joseph's Hospital. Memorial hospital. University Community Hospital. Tampa Outpatient Surgical Facility..
Featured Patient Reviews
Posted by 536200anon
Arm Lift
Dr. and his staff are sincere, caring, confident and honest. I had my arm wings removed and my breasts lifted. After just 1.5 weeks post surgery I feel like a new person. The results are already wonderful and I am still healing. I truly believe that my Dr. cares about his patient's best interest and long term health. I feel very fortunate to have found him and highly recommend him for anyone who is looking for a doctor who listens and is an expert in his field.
Posted by NMBM
CARIBBEAN QUEEN SEEKS CURVY MOMMY MAKEOVER.... As a medical professional of the bay area community, I diligently researched the clinical expertise of a plastic/cosmetic surgeon who was not only board certified with stellar patient reviews, but a physician with an aesthetic and artisan eye for the CURVATURE of an ultra feminine female physique. My quest was to find a physician who understood the meaning of "Hour Glass", "Figure 8", " S Shaped" body!! Several girlfriends including myself have admired the amazing bodies displayed in Rio de Janeiro and on Miami Beach. A few of them even sought the cosmetic services of Miami surgeons. Although astounded by their results, geographically, it was more practical to search for talent close to home. After 8 pre surgical consults with numerous Tampa Bay area board certified surgeons (Clearwater & St. Petersburg, FL, as well), I procured the talent of Jaime Perez, MD. My reason for seeking his services is strictly due to attributes Caribbean and Latin women are known for, his culture, familiarity and experience. Dr. Perez's clinical knowledge coupled with his Latin heritage was the prescription I needed to rejuvenate and possibly, re-invent my physique. While in my fun and fabulous 40's, status post 3 abdominal surgeries, inclusive of yet not limited to, a cesarean section and a full vertical hysterectomy. My first impression began with the initial telephone conversation to schedule an appointment. The receptionist was kind, courteous, and featured a smile in her voice. Upon arrival for my consultation, with my questionable Hubby in tow, a bright and bubbly associate greeted us, by the name of Victoria. Halfway through completing the office questionnaire/history/physical form, I was called in, where my husband and I met with Victoria in a medical conference room. To be candid, having my husband present for my initial consultation was extremely challenging, as he felt I physically appeared "perfect" in his eyes. As much as I love, respect and appreciate his love and devotion, my objective was to improve upon my existing canvas for "fine tuning', as I vehemently conveyed to Victoria, Patient Care Coordinator. My intake paperwork described seeking a full abdominolplasty tuck and re-modifying an 11-year-old saline breast augmentation. Victoria processed my information, and later returned to introduce Jaime Perez, MD. Instinctively, I was taken by the handshake extended to me, as Dr. Perez used both hands, one on top of the other, signifying sincerity. Dr. Perez was confident, reassuring, extremely personable, and compassionate. He welcomed any and all questions that my husband and I had, which were many. His professionalism, patience and candor were also note worthy. Upon completing our boardroom consultation, Victoria escorted both my husband and I to an exam room. There, Dr. Perez performed a physical exam, and discussed options for the procedures of which I expressed an interest in. They included abdominolplasty, featuring an accentuated waistline, and a breast augmentation redo of saline implants, 11 years of age. Dr. Perez recommended fat grafting. A new innovative procedure, which has produced outstanding outcomes. The fat grafting would be to the upper region, and inside quadrants of my breasts. This option would provide additional volume atop of the breasts. Additionally, fat grafting placed on either sides of the saline breast implants, would aid in camouflaging any possible rippling of the new saline implants; which was significant in my aged implants. A mini tummy tuck in lieu of a full abdominaloplasty, liposuction of flanks, and iliac rolls; hence a Mommy Makeover. With much anticipation and dreaded fear, the morning of Thursday, July 7, 2011, was the scheduled rebirth of my newly reconstructed torso. Dr. Perez appeared shortly after our morning dawn arrival. Wild, rampant, fear seasoned with zany thoughts danced in my head, as my husband and I sat in the waiting room after check in. Shortly after, Dr. Perez entered the waiting room, and sat down. In my peripheral view I could see the surgery room lurking in shadows just a few feet away, as my intense anxiety was about to take over my psyche. Dr. Perez engaged in conversation, as we all simply sat talking about a variety of issues, unrelated to my reason for being there. Oddly enough during this time, I got a glimpse into the window of Dr. Perez's world; revealing himself behind the white coat. I discovered a genuine and compassionate philanthropist. He has traveled to foreign countries, devoting and donating his time, specialty skill set and craft to benefit others struck with physical ailments. Instantly, any and all fears were diminished, my heart rate reduced, and calmness comforted my spirit. Finally, I was able to …EXHALE! I knew I was in good hands, seeing we all shared a common thread for humanity…THIS IS THE TYPE OF SURGEON I WANTED OPERATING ON ME. The last grain of sand ran down from the preverbal hourglass, and it was time to walk to the operating room. Vividly, I can recall the very cool room that was a fresh sterile environment, odor free and clean smelling, along with shining instruments upon a table. Gheri the registered surgical nurse, warming greeted me, and began to scrub me down with the surgical scrub. Dr. Matar, was kind and cheerful, and took her position prompting a metaphoric conversation about my favorite cocktail. My reply was, a Skinny Girl Margarita…. Surgery is a blur… I was inconsolable, a nuance, and not so nice to my husband…to put it mildy as I do not do well under anesthesia, yet, I'm sure I enjoyed the rest. ☺ Word to the wise: Purchase your 3 pair of Spanx!…Your body will THANK YOU later. I modified mine and made a hole in the crotch for easy access for urination. WEEK ONE --- o Pain & AGONY!!!! WHAT THE H-LL have I done to myself? Every nook and cranny hurt. From the bruising, to my chest, my hips, abdomen. I want to go to my temperdic bed and rest! Word to the wise…have your medication bedside upon your return home, and take immediately. o Boo--ba--pa-looza!!! Large, wobbly and unsettled ☺ o Swollen body inclusive of face and abdomen. Beautiful horizontal incision. My vertical hysterectomy scar…nearly gone. ☺ o Curves…nowhere in sight! o Pre Surgical weight – 164…Post Surgical weight – 183 o Follow up with Dr. Perez to ensure no infections, proper use of drainage and fluids. o Bruising and throbbing o Drainage removal o Constipation o Spanx & Body girdle, 24/7 WEEK TWO --- o Follow up with Dr. Perez o Finally a shower o Continued bed rest o Bruising and throbbing o Breasts large, wobbly and unsettled o Spanx & Body girdle, 24/7 WEEK THREE --- WEEK SEVEN o Follow up with Dr. Perez o Modified diet o Continued bed rest o Bruising and throbbing o Breasts large, wobbly and unsettled o Application of Scar Zone Cream, twice daily o Spanx & Body girdle, 24/7 WEEK EIGHT o Follow up with Dr. Perez o Office took before and afters of liposuction, and breasts with fat grafting o Continued modified diet o Breasts nicely nestled o Throbbing (pins and needles) feeling subsiding o Application of Scar Zone Cream, twice daily o Suture removal from implants and liposuction entries o Resuming 2 hour gym workout 4 times a week My breast augmentation looks and feels FANTASTIC! There is no wide gap/space, omitting the animated look of two-coconut shell half's adorned to my chest wall. My décolleté is sincerely the envy of many! Dr. Perez's recommendation for fat grafting ensured the noteworthy outcome, sans any rippling. Curves, curves, curves…as I look terrific and fabulous…yet, must be very conscientious of my fat intake and limit any chance of over eating….as my upper and lower abdomen swell, unfavorably. Consequently, after 14 weeks long weeks, my mini tummy tuck did not provide the aesthetic outcome I so DESPERATELY desired. Clinically, the procedure, his technique, the bikini line incision site and healing were STELLAR, and the healing process went well. My only outstanding concern, however, is that of my upper and lower abdomens are still protruding. My desire was to be able to see straight down to my pubic region, without having to look over a bulge. Initially, my main objective was to seek a full tummy tuck, yet, Dr. Perez felt that I was an ideal candidate for a mini tummy tuck. Honestly, I wish I that I knew what I know now, and would have insisted on a full abdominoplasty. After numerous status post surgery visits with up Dr. Perez, which at times included his partner Dr. Temmens and his patient care coordinator Victoria, I was able to address how my disappointment and unhappiness with my mini tummy tuck. Dr. Perez understood my concerns, and assured me of a Plan B. Needless to say, I ANXIOUSLY wait the future to fulfill my mission of...a TAUGHT, TIGHT TUMMY nestled in a DEFINELY, EXAGGERATED KILLER C.U.R.V.E.Y. physique!! I am THANKFUL that I followed my "gut", and procured the professional talent of Jaime Perez, MD. I'm ALWAYS impressed by the physician/patient relationship of which Dr. Perez presents to his clients; this is a trait in which one is not taught in medical school. This philosophy is also instilled in his staff, which will put anyone at ease. I look forward to "UPDATING" this review in early to mid 2012, after successfully completing...Plan B, and hope to feature photographs provided by the doctors office for review! In the event I can be of any further assistance, please feel free to contact me, as you begin your Transformation Journey! *DISCLAIMER– The above commentary is depicted from a true, actual and factual experience by patient who procured the professional services of Jaime Perez, MD of the Plastic Surgery Center of Tampa Bay. I, the patients was not asked, paid, or propositioned to provide the above details and events of my procedure(s). Any views or opinions presented in this email are solely those of the author. I, the author of this commentary, is not an owner, employee or has any vested interest of the Plastic Surgery Center of Tampa or with Jaime Perez, MD or any of his partners or affiliates.
Posted by bootymama
Brazilian Butt Lift
My doctor was very professional and answered all of my questions thoroughly. The staff was very friendly and made me feel quite comfortable while there. I am quite happy with the procedure and am anxious to see the final results since I am just two days out.
Posted by Lovemyself11
Tummy Tuck
My doctor is not perez, it's Dr.Thomas I can't seem to change it. She made me feel very secure and comfortAble. Ensure me I am going ro be happy with finally results. Greeting me with open arms a big hug, ease my worries and nerves.
Posted by debzarr
I would recommend anyone to go see Dr. Perez, he is very nice, caring, understanding and attentive to your needs. He wants your self esteem to be as hightest possible and wants you to be happy. His staff was great!!! All the girls in the office were so nice and caring. Any time I called they would answer all my questions before and after, especially Victoria, she's a wonderful person! That's important to me. After my procedure I felt fabulous and look better. It is painful, but ladies at the end it's all worth it! It has made me feel more confident and has raised my self esteem. I wish I would of saw Dr. Perez a long time ago. You will see the difference, don't wait, go see him. He's a great doctor!!! I will see him again in the future if I need more improvements and I won't go to any other doctor after going to him... I did research of many doctors online and went to see 4 other doctors and to me he treated me the best and understood exactly what I wanted. The other doctors were trying to give me less for my money but doctor Perez gave me more...
Posted by lc123
Dr.Perez is a genius he made me look so natural. Dr.Perez changed my life! He is so talented . I felt so safe and comfortable with Dr.Perez and his staff . I highly recommend him hes brilliant, nice and trust worthy. Thank you so much Dr.Perez and Staff !! -Lea :)
Posted by christmas2012
Mommy Makeover
My experience with Dr. Perez and his staff has been outstanding from start to finish. His bedside manner is INCREDIBLE. And he is truly an artist. I'd highly recommend him to anyone.
Posted by dreamscometru
Mommy Makeover
Awesome PS and a perfectionist, awesome job on my TT and BA!
Posted by Ms. Eve
Brazilian Butt Lift
Dr. Perez was extremely kind and comforting during the entire procedure espically in recovery. On the day of the procedure we did have a lot of waiting (We were told to arrive at 9 and the surgery didn't start untill approx noon) Besides that, the wait was appropriate. He and his staff are also very knowledgable about every part of the procedure. They send you the information about the procedure with pre and post op. The staff was extrmely nice, and answered all 10,000 of my questions. He is extremely full of himself, but because he is good at what he does and he knows it. He is by far one of the pioneers of the BBL as well as an expert.
Posted by danilosada
I knew Dr. Perez was the surgeon for me from the first moment I stepped into his office. The ladies at the front desk were professional, nice, and honest. They showed me pictures of Dr. Perez's previous patients, which all looked great, but I have to say, I look better. Dr. Perez inspired confidence in me, was enthusiastic, honest, and kind. He listened to what I wanted, answered my questions, and delivered the results I was dreaming of. I am recommending him to all of my friends now, even my mother!!
Posted by ClwtrCW
Mommy Makeover
I am so glad I chose Dr. Perez. He has fantastic bedside manner and I like the way he's honest, but comforting all at the same time. I can't say for sure with all this swelling, but so far I'd say he has done good work. I feel good about the location of the tummy tuck line, he did a minor monsplasty for good measure (I appreciated that he recognized the need in advance, as a flat tummy then exposes a fatty mons), lots of lipo and what I believe is a fantastic breast lift. He gives the impression that he is very passionate about his work and wants your body to look good. He has spent tons of time with me at the pre and post op visits and he has made me feel like he really cares about the results. I have also been very impressed with the others on the team. He has another plastic surgeon in the office, I think she's a relatively new graduate working with/under him a bit, Dr. Temmen. She is awesome also and assisted with my surgery. The anesthetist, Josh was great... they all just made me feel super comfortable through the entire process. His main office assistant, Victoria, has been there through the consultation, pre/post op and she's been incredibly helpful as well and very responsive to calls/emails.
View all reviews
Treatments offered at Plastic Surgery Center of Tampa
Blog Posts and Articles
Correction of Liposuction Complications
While liposuction is associated with a very high patient satisfaction rate (learn more about liposuction, there are some patients that unfortunately are not completely satisfied with their results. These patients are usually distraught, wondering if they did something wrong to harm their final results, if they...
Everyone wants a high, round, full, and sexy behind. However, because of age, genetics, pregnancy, weight loss, or weight gain, many women and men are left with a flat, square, or saggy derrière. Fortunately, there is a way to correct this… Originating in South America, the"Brazilian Butt...
Education / Training
Undergraduate: Biology, Kean University of New Jersey, Union, NJ, 1986
Medical: MD, NJ Medical School, 1992
Residencies:
General Surgery, University of Medicine And Dentistry of New Jersey, Newark, NJ, 1997
Plastic and Reconstructive Surgery, University of Medicine And Dentistry of New Jersey, Newark, NJ, 1999