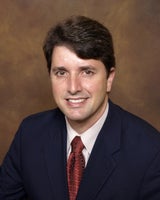 John Michael Thomassen, MD
Specials and Deals
Blepharoplasty Special 20% Off
Mommy Makeover Starting at $7570
15 reviews
114 Expert Answers
2800 East Commercial Blvd, Suite 103
Fort Lauderdale
,
FL
33308
www.thomassenplasticsurgery.com
About John Michael Thomassen, MD
John Michael Thomassen, MD practices in Fort Lauderdale at Thomassen Plastic Surgery as a Plastic Surgeon, board certified by American Board of Plastic Surgery. Dr. Thomassen was invited to join RealSelf in 2009, and has achieved "Distinguished Member" status. The doctor has 7 years of experience providing cosmetic and aesthetic medical services, and is a member of American Society of Plastic Surgeons (ASPS). Dr. Thomassen has hospital affiliations at Memorial Healthcare System, Broward Health, Holy Cross Hospital, Westside Regional, Florida Medical Center, University Hospital.
See Dr. Thomassen on Facebook
Consultation Fee
Free Cosmetic Consultations
Featured Patient Reviews
Posted by pepper9
Mini Lift
After speaking with Dr. Thomassen I felt so comfortable I decided to not only have the mini-lift but also add the brow and upper and lower eyelids. The surgery took 5 hours. I was a little nervous, but Dr. Thomassen helped with the tension by talking to me throughout the procedure and explaining what he was doing. I felt no pain. The PA was also very sweet and comforting. Dr. Thomassen is just a very gentle person. You feel safe in his hands. He is a talented surgeon who is honest and trustworthy. After the procedure I came to see him 2 days later for my post op visit, and he was not happy with one of my eyes. He decided right then and there to do a revision for no additional cost. He wanted perfection and that was fine by me. I healed perfectly well and had no complications. I am in love with the way I look now. My neck is tight, my jowls are gone and my eyebrows are back to where they used to be 15 years ago. I am so happy I made the crazy decision to fly out of state to have this done….It has been the best decision I have made in a long time. Dr. Thomassen is just an excellent doctor and I will recommend him to anyone no questions asked.
Posted by Giannag6
Eyelid Surgery
Dr. Thomassen is very nice and caring and is very good at what he does..
Posted by jennceko
Eyelid Surgery
Chose Dr. Thomassen because I have heard great reviews from other patients he has worked with.
Posted by jaybird4
Eyelid Surgery
I actually found him from a Group-on ad. I then researched him and based on all the good reviews made the appointment to see him. He is board certified plastic surgeon which was my first criteria. I highly recommend him just like everyone in this site. There is nothing else I can add that has not been said, other than he is just a very special, honest man. God Bless Him!
Posted by ven1958
Mini Lift
I chose him based on the reviews on realself and of course after meeting him. Great demeanor and so calm and the correct word sweet. Board Certified Plastic Surgeon of course my first priority.
Posted by puma53
Mini Lift
Online and reviews at real self. He is board certified. I am so happy and grateful to have found a great caring doctor. I doubt I would have had a mini and upper eyelid, if I was not so sure of Dr.Thomassen's skill, caring manner and gentle ways. I just knew I was in good hands.
Posted by 567
Mini Lift
I could not be happier with my results. I feel and look great. I chose him based on the reviews I read in this website and they were all correct. I could not have made a better desicion. I did see 2 other surgeons before him, but once I met him there was just no doubt. You just feel comfortable and safe. I wanted to post a review myself just to reaffirm what has been said by his other patients in real self. What a wonderful man! What a great surgeon! It was a very professional setting with a certified RN overseeing as a surgical assistant. Any doubts I ever had, melted as soon as you speak with him for you just know you are in the safest hands and know he will do what is best. I highly recommend him just like everyone here!
Posted by petlover64
I found him on-line. Based on all his great reviews I called and made an appointment. I had a great experience with him and his staff. He took his time when I first saw him and seemed very genuined. I never felt preassured or rushed. He did the procedure at the office under local. The recovery was a little tough and painful, but it is expected since it is such a sensitive area. he was always available anytime I had an issue or concern. After all is set and done, would I do it again? OF COURSE I WOULD!!! specially with him. Highly recommend him for any cosmetic procedure.
Posted by brazil19
Mini Lift
I found him on-line..I was very, very lucky to have actually followed through and gone to the appointment. I never thought that it could have resulted in this. I am very happy and soley based on my own experience...i recommend him without any reservations. Who would have thought..and I was just shopping around. When you meet him, you just know...he was great. Correction he is a great surgeon. Thanks!
Posted by flightgirl
Breast Lift
I had lipo of tummy flanks and thighs and breast aug/lift. I feel and look great. Dr. Thomassen was recommended by a friend who had a tummy tuck with him. I visited other doctors, but felt the most comfortable with him. He really listened, very much like one of the other reviews says...you feel like you are his only patient. I made the right choice! I highly recommend him. I don't think I could give him enough stars..
Posted by funnygirl65
Great surgeon. Very caring, very patient and also very cute to boot : ) The girls in the office are also very sweet and very professional. You feel very comfortable and assured before and after your surgery. You always feel certain you are in good hands. I visited a couple of surgeons, all gave different opinions as to what I needed as well as offer things I did not need. I saw Dr. Thomassen and the experience was quite different from the rest. He was very patient and listened and answered every question I had. In the end I booked with him because I just knew that he would do what was best for me and assure I would get the best results. I was right.
Posted by emerald1969
Tummy Tuck
Amazing results, great surgeon and a wonderful human being. Very caring. Makes you feel like you are his only patient. I am so happy to have met Dr. Thomassen. I was referred to him by a friend who was being treated by him for breast reconstruction after cancer. I had a tummy tuck with lipo performed 6 weeks ago and I just can not believe the results. I never thought my stomach would ever look like this, not after having 2 kids. I LOVE IT !! Thanks Dr. Thomassen and thank you girls for all your help. I would recommend him to anyone. Thank you..
Posted by mimi32781
Very caring Doctor with amazing bedside manner. My results are AMAZING!!!
Posted by Fort Lauderdale9065
Breast Reduction
I can't say enough positive things about Dr. T's professionalism and skills as a surgeon. My expectations with Dr. T have definitely exceeded my expectations. His strengths and weaknesses are paralled, in that, he is a bit of a perfectionist (in a good way)! Dr. T cares about you as a person first and then as a satisfied patient.
Posted by pinkribbon
I love Dr. T. He is so sweet and caring. A great surgeon. I am so happy with my results and so is my husband. Thank you
View all reviews
Treatments offered at Thomassen Plastic Surgery
Education / Training
Undergraduate: Mechanical Engineering, Georgia Institute of Technology
Medical: University of Puerto Rico
Residencies:
General Surgery, Georgetown University
Plastic Surgery, Georgetown University