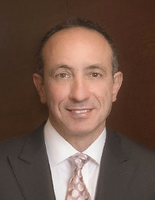 About Frank Lista, MD
Frank Lista, MD practices in Mississauga at The Plastic Surgery Clinic as a Plastic Surgeon, board certified by Royal College of Physicians and Surgeons of Canada - Plastic Surgery. Dr. Lista was invited to join RealSelf in 2012, and has achieved "Distinguished Member" status. The doctor has 31 years of experience providing cosmetic and aesthetic medical services, and is a member of American Society for Aesthetic Plastic Surgery (ASAPS), American Society of Plastic Surgeons (ASPS), Canadian Society for Aesthetic Plastic Surgery (CSAPS) and Canadian Society of Plastic Surgeons (CSPS). Dr. Lista has hospital affiliations at Trillium Health Centre.
See Dr. Lista on Twitter
Consultation Fee
Free. Please mention you found us on RealSelf when you call or email the office.
Featured Patient Reviews
Posted by modelchick1
Rhinoplasty
Very skilled and kind doctor, he knows what looks good, what doesn't he will be honest and straight forward. He's amazing at what he does, if you want quality..Dr. L will give you quality.
Posted by BG2815
Tummy Tuck
Extremely knowledgeable, takes your issues and concerns very seriously, very pleasant, good facility and generally very well managed.
Posted by PinUpChick
Breast Augmentation
He is extremely experienced in breasts and he knows what looks good. He treats you as though you are family and does what would be best "if you were his wife" or "if you were his sister" very professional team, upscale clinic, and they get the job done in record time if need be...
Posted by bella1175
Dr. Lista is very experienced surgeon. He is honest and serious in what he is doing.
Posted by SarahLeeH
Breast Augmentation
I knew a few women who have had breasts done with him and they all RAVE and call him a genius lol. They all had amazingly quick recovery and unbelievably natural results. I loved that he was concerned about body measurements and proportions and will not do anything the will look too fake or large as he wants all his results to look natural. His clinic is gorgeous, my patient co-ordinator is great, they are very informative answered all my questions!
Posted by Hotgrandma
Breast Augmentation
I did some research, talked to three people that had it done, all different ways and places, and decided to email the plastic surgery clinic in Mississauga. They got back to me very quickly, so I decided to book a consultation. I was disappointed that it was almost two months away, so I asked that they call if they had a cancellation. Wow they did. I was in, in two weeks, took my boyfriend with me and booked the surgery that day. I had less than four weeks to get my physician letter, blood work, etc done, but I did it. I also thought my doctor would be angry, but she just asked why? My surgery date was June 18, 2012, and everything went great. I love my new look, my boyfriend loves them, my family and friends were also very supportive. The only issue are three catty female co-workers who have dubbed me Barbie behind my back. Everyone else thinks they look great.
Posted by canartist
Tummy Tuck
Since I had the lap band done at the Surgical Weight Loss Clinic/Plastic Surgery Clinic I trusted where I was going. The lap band procedure saved my life and I lost a lot of weight (with 40lbs more to go but approx 100 lbs from it) and this is because the surgical weight loss staff has been supportive of me from the start until present! The staff are amazing and so are all the doctors in both the areas of the clinic. When I first met Dr. Lista, I looked into his eyes and knew he cared and would treat me well and I was right! I will also once again state clearly, he has the most amazing staff of doctors, nurses, coordinators etc...Its like you are dealing with a family and not a number...You are treated like GOLD!
Posted by Toronto3945
Rhinoplasty
Just be specific with what you want with him, he does listen though!
Posted by wondermom
Dr. Lista is a good surgeon but his follow-up is terrible. I had a tummy tuck in Nov 2012 and other than a 1 week check I have not been able to see him. My post op appointments keep getting changed because he is too busy! He keeps advertising on the radio for new patients yet he can't service the ones he has. Go somewhere else where they can follow-up properly.
Posted by highwake
Completely disappointing. Chose out of desperation and lack of other doctors advertising.
View all reviews
Treatments offered at The Plastic Surgery Clinic
Education / Training
Undergraduate: St. Michael's College, University of Toronto, 1975-1977

Medical: MD, University of Toronto, 1979-1981
Internship, Toronto East General Hospital, 1981-1982

Residency: Plastic Surgery, Department of Surgery, University of Toronto, 1982-1986

Fellowship: Hand and Reconstructive Surgery, Sunnybrook Medical Center and Downsview Rehabilitation Center Workers Compensation Board of Ontario, 1986-1987:

Canadian Specialty Certificate in Plastic Surgery, The Royal College of Physicians and Surgeons of Canada, 1986
American Specialty Diploma in Plastic Surgery, American Board of Plastic Surgery, 1994