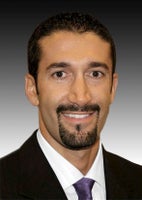 Farbod Esmailian, MD
Specials and Deals
Limited Time Special $500 Off Breast Augmentation
Free Consultation
15 reviews
1,105 Expert Answers
10861 Cherry Street, Suite 108
Los Alamitos
,
CA
90720
About Farbod Esmailian, MD
Farbod Esmailian, MD practices in Los Alamitos as a Plastic Surgeon, board certified by American Board of Surgery - General and American Board of Plastic Surgery. Dr. Esmailian was invited to join RealSelf in 2009, and has achieved "Distinguished Member" status. The doctor has 7 years of experience providing cosmetic and aesthetic medical services, and is a member of American Society of Plastic Surgeons (ASPS). Dr. Esmailian has hospital affiliations at Los Alamitos Medical Center, Long Beach Memorial Medical Center, Orange Coast Memorial Medical Center, Lakewood Regional Medical Center.
Consultation Fee
Free. Complimentary Consultation if you mention RealSelf.com
Featured Patient Reviews
Posted by Aida A
Good friend if mine referred me, n I m going to refer everyone that I know to dr Esmailian
Posted by voni88
Tummy Tuck
I found Dr. Esmalian on this website/blog after googling "hernia repair and tummy tuck". I was impressed that he was Board Certfied in both plastic surgery and general surgery. He was also very close to where I live. He explained the procedure and how he could repair the hernia without mesh, which was very important to me. He also provided options for extra pain control, also very important to me. His support staf, especially Sam, was very responsive to my needs and really listened and responded. And above all, the procedure was a successful, I healed without complication AND I have a "banging body". I only gave 4 stars on the wait times because he is a busy and popular doctor, which is a good thing!! I didn't mind the wait as the office is very beautiful as well. :) So if you are out there with or without a hernia I HIGHLY RECOMMEND Dr. Esmalian. He and his staff really listened to my needs and I had a great experience and best of all a body that makes me feel like a different person.
Posted by QuixoticOne84
Breast Implants
I has been to several consultations with other surgeons - Upon initial visit with Dr. E, I just knew he was the right PS for me. Even after leaving his office, my boyfriend was glowing with confidence. It was a no-brainer.
Posted by Stefanie27338
Breast Augmentation
I did lots of research before even going in for my consult, checking out Dr. E's education and ensuring he was double board certified before I even walked through his door. From the moment I started the consult process, I was in love! Sam, who runs the office, is amazing and so knowledgeable. She is super easy to talk to and loves what she does! Dr. E's office is beautiful and feels nothing like the boring exam rooms of other plastic surgeons; it's more a more upscale, boutique-like atmosphere. Dr E was my first consult and I knew the moment I met him and his office staff that he was going to be my PS. He instantly made me feel comfortable answering all of my questions and made me feel like person and not just another patient that would make him money. He really cares about his patients and takes pride in his stellar reputation! I went to other consults to get a second opinion and Sam even gave me a list of additional questions to ask the other plastic surgeons to make sure they were a good fit (obviously they weren't!) Going to the other doctors solidified my decision to have Dr E perform my surgery! On to my surgery...I was a little apprehensive as I had never been put under anesthesia before. We talked for a bit before my surgery, where he reassured me that all would be well. What seemed like seconds later, I was waking up from surgery and he was there to make sure I was okay. He had personally called my boyfriend to tell him that everything went great! In the days after surgery I had a few questions that Sam immediately answered for me (even after hours via email, text and phone calls). Everything about my experience has been awesome because of the great care and compassion that I have received from Dr E and his staff! If I had to do it all over again, I would in a heart beat. The only change is that I would have done it sooner!
Posted by Dmangandi
Close friend referred me who is also satisfied with her surgery. Dr Esmalian and his staff have treated me with the upmost respect, each encounter. I would confidently refer anyone who asks, to Dr Esmalian.
Posted by 10 Years
You will never be treated like a number. From Dr. E to everyone in that office - excellent patient care.
Posted by bfaulk1991
Dr. Esmalian is a extremely talented plastic surgeon. I'm in the health care field and am familiary wth many surgeons. Not only is his tecnique excellent but he has a wonderful bedside manner. I feel lke a new woman.
Posted by Marlene H.
Having worked in the medical and dental fields for over 20 years I have high expectations for the doctors I see for myself. Dr. E is amazing. I felt very comfortable in his hands. He had come highly recommended to me by an RN who had seen some of is work while working with him in the ER. I was very impressed by his knowledge and bedside manner. I never had a doubt of his abilities and my results are fantastic. I would definitely recommend Dr. E for any procedure and I look forward to having more work done by him in the future.
Posted by mrs. halik
My personal opinion is that Dr. Esmailian is in fact one of the greatest plastic surgeons of my times. Dr. E, fixed me up and brought my confidence and self esteem back to the to top of the charts. After having my firs breast augmentation with another Dr., I was left so unhappy with the results. The prior Dr did a terrible job. I became terrified of plastic surgery. Any surgery is a delicate matter and we want to ensure that the surgery is done right the first time. Unfortunately I made a mistake in not choosing the right Dr. After a year of looking for a new Dr. my search ended when i Came across Dr E. It was his passion and dedication to his practice that really captivated me, and of course the amazing work. The sincerity, the comfort I got from Dr. E is priceless. Not to mention his intense educational back round. Dr. Esmailian is not only a certified plastic surgeon he is a certified general surgeon. That to me was very impressive. I call Dr E. THE ARCHITECT of the body. Because I could not be happier with the results. My husband is also having a procedure done with Dr. E, as well as my mother. I recommend Dr. E to anyone who is looking for the best plastic surgeon, look no more. Not to mention the great staff. Everyone is amazing and really care for you. I received calls after my surgery to ensure I was well and feeling comfortable. Thank you Dr. Esmailian and the team, you are extraordinary!!
Posted by Megsneggs
Dr. E and his of staff provided stellar service from the first consultation and through the last appointment. Dr. E is at tentative and is very talented at his work. I have been exceptionally happy with Dr. E and assosciates for their professionalism and attention to detail.
Posted by Sarah in OC
Dr E is hands down the best in OC. I have contemplated getting my boobs done for the past 6 years. I have never felt confident that I would be happy with the results. As soon as I met Dr E and his wife I knew right away that this was the perfect Doctor! I am amazed at how awesome my boobs look now and so is my husband. I had the easiest recovery with very minimal scarring. Not to mention Dr E made me feel very comfortable and confident in my decision. I will forever refer friends and family to Dr E. I will also be back myself for more:-)
Posted by tennismom2
I'm friends with a Mentor rep and when I was contemplating implants he simply said"go to Dr. E....hands down." I finally went thru with it and all I can say is WOW! They are way better than I ever expected. Dr. E is truly the best of best and my experience couldn't have been better! My boobies look absolutely FLAWLESS!
Posted by surgery in ca
Due to a couple of pregnancies and lots of stretch marks and unwanted skin, I decided to get my Tummy Tuck and Lipo in some areas. I was excited and scared at the same time. I have waited years to get my Tummy tuck and consulted with over a dozen of Plastic Surgeons. I have been extremely blessed to find Dr. Esmailian. I live about 2 hours away from his office but he is worth the drive!!! I LOVE LOVE LOVE my new tummy. I feel 20 years younger and so much sexier. Dr Esmailian truly has made me believe there is such thing as perfection. As painful as my Tummy Tuck and Lipo was (I am 3 weeks post surgery right now), I am looking forward to getting more work done with Dr. E. :) Just make sure you have someone who is going to stay with you day and night for the first week or even 2 weeks. I have had other surgeries done before and I have to be honest, this was the most painful of them all, but it is all worth it. A couple of weeks of pain is nothing compared to a lifetime of walking around with a flat tummy! Yes, I am proud to say that I finally have the most perfect tummy. Thanks to my amazing Plastic Surgeon! :)
Posted by jennifit
I had decided to see 4 plastic surgeons before deciding. Dr. E was the 2nd doctor I saw and I booked my surgery that day. He is by far more that what I would expect to get out of a consultation. Taught me so much and he has so much confidence and pride in his work but yet is very easy to talk to and very down to earth, I knew right then he was my surgeon. 2 months out from surgery and I could not be any happier. He is the best!
Posted by Rosiek111
Dr. E is exceptionally gifted surgeon. He is very down to earth but good at what he does. I was very nervous and had been looking for months to find the surgeon to do my breast augmentation. I am so happy I found Dr. E. He spend as much time as I needed during my consultation and his staff have been the best. I am so happy I found him! I love my results. You are the best Dr. E!
View all reviews
Treatments offered by Farbod Esmailian, MD
Education / Training
Undergraduate: BS, University of California, San Diego, CA
Medical: MD, George Washington University School of Medicine

Residencies:
General surgery, University of Southern California
Plastic Surgery, Indiana University Hospitals