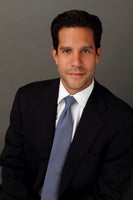 John Diaz, MD
11 reviews
119 Expert Answers
436 N. Roxbury, Suite 205
Beverly Hills
,
CA
90210
About John Diaz, MD
John Diaz, MD practices in Beverly Hills as a Plastic Surgeon, board certified by American Board of Plastic Surgery. Dr. Diaz was invited to join RealSelf in 2009, and has achieved "Distinguished Member" status. The doctor has 12 years of experience providing cosmetic and aesthetic medical services, and is a member of American Society of Plastic Surgeons (ASPS). Dr. Diaz has hospital affiliations at Cedars Sinai.
Featured Patient Reviews
Posted by Lucibell
Breast Implants
He and his office manager, M, made me feel so comfortable and were there to guide me through every step of the process. My consult was thorough and comprehensive and Dr. D took the time to make sure he really understood what I wanted my end result to be. He and his entire staff were incredibly reassuring and warm yet professional. Even the anesthesiologist and surgery center staff went out of their way to provide outstanding customer service. I am thrilled that I made the choice to go with Dr. D and would recommend his amazing work to anyone who is considering having cosmetic or reconstructive work done.
Posted by 268453anon
Breast Implants
I felt certain that my Dr. would provide the best results.
Posted by happymamab
Dr. John Diaz is not only an artist and the greatest rhinoplasty surgeon ever, he is also extremely caring and helpful, as is his entire staff. I looked at so many before and after photos when deciding what surgeon to choose, and what made me finally choose Dr. Diaz was the natural looking outcomes that he produces. I am so happy I had my rhinoplasty and grateful for Dr. Diaz's skill.
Posted by Brenda7976
Tummy Tuck
I am very pleased with Dr. John Diaz, his staff, and most importantly, my tummy tuck results! I used RealSelf.com and came across Dr. Diaz's profile. That is how I chose him as my provider. I went to multiple consultations with different Doctors in the Beverly Hills area. However, one stood out above and beyond the rest. Dr. John Diaz is the most thorough, informative, professional, and just plain nicest Dr. I've ever seen. Not to mention the cost for the procedure was significantly less than some of the other offices I had visited. His staff is wonderful! The Office Manager, Meghan is the sweetest! She will always go out of her way to work around your schedule when scheduling appointments.
Posted by ChrryBlssom
Breast Augmentation
I had the most amazing experience. No cons AT ALL. A friend referred me to the doctor. I was referred to Dr. John Diaz from a close friend who herself had had a breast augmentation performed by the doctor. Her breasts looked amazing and natural so I went on the website and was very impressed with the thoroughness and amount of information available on the website! There are videos walking you through the entire process. You can even see an augmentation performed by Dr. Diaz. I made an appointment immediately. When I went in for a consultation, from the moment I arrived at the office I felt immediately at ease. The practice manager, Meghan, is so warm and welcoming. The office is very clean and modern. When I met Dr. Diaz I was very impressed with how down to earth and patient he is with his patients. He is very genuine and truly cares about the experience you have with him. He takes a lot of time explaining every step and truly listens to what you want in order to give you the results you are expecting. I only paid $6500 for the ENTIRE procedure!! Lift and all!! I have recommended Dr. Diaz to my friends and I would highly recommend him to anyone looking to have any work done. He is a true artist in his craft and he and his staff are the most supportive and comforting possible. You will not be disappointed through the entire experience.
Posted by Lskoor
Doct Diaz did my Juvaderm and I am so happy. He took the time to explaine me the process and made me feel very confortable since I am extremly scared of nedles. I am very happy with the results, I will go back for possible work in the future and I think I will be with this Doct and his staff for a very long time. He is 1 in a million to me.
Posted by allcavi75
Tummy Tuck
I found them on google, and did research with medical board and patient testimonial.
Posted by lagal2206
Rhinoplasty
Everyone is so great, even when I was concerned with something, Megan quickly replied. Professional and courteous.
Posted by awnastasha
Breast Augmentation
Ultimately, if you are seriously considering getting plastic surgery and you've come across Dr. Diaz, I recommend you look no further! He is meticulous, genuinely caring, so very well educated...just simply exceptional from beginning to end. My results couldn't have been more precise! I love my boobies!! Thanks, Dr. D!
Posted by JLarin
Breast Implants
I researched many plastic surgeons in beverly hills and went to five different consultations in Beverly Hills. All of the doctors seemed as though they just did not care. My entire surgical experience with Dr. D and Meghan, the office manager, was flawless. Dr. D took the time to really understand exactly what I wanted, was so personable, open and you could see that he cared about all of his patients - he thought about them all of the time, he is a true doctor. Meghan treated me like I was her sister, and all of my worries, questions and concerns were all answered. I was so scared but knowing that Meghan and Dr. D were with me really made everything so much better. I have never been happier with my results, my doctor and everything, my only regret is that I wish I met Dr. D sooner and got the surgery sooner! I cannot explain what a great, intimate, personal experience this was. I am so thankful. The minute anyone meets Meghan and Dr. D they will know exactly what I am talking about. Fantastic.
View all reviews
Treatments offered by John Diaz, MD
Education / Training
Undergraduate: Cornell University
Medical: Albert Einstein College of Medicine, New York

Fellowship: Cosmetic Facial and Body Plastic Surgery, Los Angeles, 2005