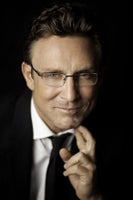 Randal Haworth, MD
12 reviews
23 Expert Answers
436 North Bedford Drive, 105
Beverly Hills
,
CA
90210
About Randal Haworth, MD
Randal Haworth, MD practices in Beverly Hills at Haworth Institute as a Plastic Surgeon, board certified by American Board of Plastic Surgery. Dr. Haworth was invited to join RealSelf in 2012, and has achieved "Participating Member" status. The doctor has 18 years of experience providing cosmetic and aesthetic medical services, and is a member of American Society of Plastic Surgeons (ASPS).
Consultation Fee
$350. Consultation applies towards surgery
Featured Patient Reviews
Posted by Tina_2009
Botox
Very Experienced Board Certified..He is caring and listens
Posted by Claudia A
After my first liposuction surgery with a surgeon in New York, I remained unhappy with the way my body looked. I had a whole on my left thigh and felt very self-conscious to wear a bikini. I went to Dr. Hayworth and have never been happier with the way I look. He sculpted my waste, back, and arms as well as corrected the deformities caused by my prior surgeon. After seeing the incredible results I trusted him to correct my rhinoplasty and opted to have a breast augmentation.
Posted by Vicky B
After 2 botched nose jobs I carefully did research in choosing the next cosmetic surgeon to correct it. I had several consultations and started to feel discouraged and upset that I would not find a doctor I felt at ease with and more importantly confident in. It was until I met Dr. Randal Haworth and saw the before and after photos of his previous patients is when I finally felt hopeful again. Not only did he take his time to fully explain to me the procedure he would preform to correct my nose, he also made me feel like I finally had found the best Surgeon to do the job. Now I am 6 months post-op and I love the way I look! It's truly amazing the work he did. I receive complements everywhere I go and feel more confident then ever. Thank you Dr. Haworth for making me beautiful again !!
Posted by Sylviar
Rhinoplasty
See what I wrote before. He is incredibly nice, caring, knowledgable, skilled, artistic, detailed, sexy, etc.
Posted by Jamie467
Chin Implant
Dr. Haworth is a genius. A true artist. He even helped to fix some pre-existing assymetries with my face. He really went above and beyond, and I couldn't be more happy with the results.
Posted by markychv
Lip Lift
Honest Doctor, excellent bedside manner. Class act. I went to Dr Haworth in Beverly Hills and he did an excellent job. I also sent him a friend of mine from Australia and we have both been very happy with this procedure. Not everyone knows how to properly do this procedure so make sure you go to a Dr that really knows what he is doing. Dr Haworth uses techniques that can prevent this or at least minimize this. Do your research and choose your Dr wisely.
Posted by markychv
Great Dr, great staff, great attitude, vast knowledge of esthetics. I have been seeing Dr Haworth for years, I have always found his esthetic sense amazing! He stands behind his work and is open to suggestions, something which most Dr's are not open to. He did my nose the way I wanted it when no other Dr's were able to even after 2 previous surgeries with other Dr's. Although I like my result I ended up with nostrils that were slightly pulled down but he offered to correct the situation all I had to pay is for OR and anesthesia, that to me is the mark of a truly honest and gifted surgeon who stand behind his work and results. Other Dr's may have gotten defensive or arrogant but Dr Haworth is a real class act. i have sent him friends form Australia, Mexico and South Africa not to mention NYC and they have all been very pleased with not only his work but his bedside manner. The only downfall is the wait time can be pretty long depending on the day BUT it is because he does not rush his patients he likes takes to take his time to listen and explain to his patients, cant argue with that. Monica his surgical assistant is great to deal with and extremely friendly and patient. All around a class act at Dr Haworth's office. Mark
Posted by tobysheldonla
Lip Lift
He was recommended to me by two other surgeons. Dr Haworth was recommended to me by two other doctors and I have to say he is hands down the best plastic surgeon. Dr. Haworth always spent at least one hour with me, sometimes two, in our meetings before the surgery, and his eye for detail and knowledge about facial features is IMO unrivalled. He gave me the option of putting Artefill in my nose or doing a nosejob, but he said in my case, the results should be similar. He was always very honest and up front and after the surgery his follow ups are also very thorough and I feel very well taken care of. I can not recommend him highly enough and will go back in the future if I need more work done. Starr at the front desk and all his nurses are great and very helpful too.
Posted by Seattle2584
Liposuction
During the consultation phase he was very accomodating. I spent $19,000 for this procedure but after the first post op appt, I never heard from him again. I called in about a week later with surgery related complications and was passed off to another doctor to deal with; not a word from Randal Haworth. My follow up appt (by phone due to the fact that I live out of state) came and went without a call from him or his office, and they never explained, apologized, or rescheduled. I wouldn't go to him if he offered to do it for free. Just wanted to share my experience.
Posted by Jordin14
I am beyond satisfied with what Dr Randal Haworth has done for me aesthetically. I have extremely high expectations and he truly has exceeded them. He is very professional and trust worthy Physician. Since knowing him he has been very patient, aiming to please while safety and sound medical judgment are at the forefront. I can not say enough good things about him and I am not one that typically reviews. Excellent doctor that has an unbelivable artistic eye cosmetically. Jordin R.
Posted by DanH88
Realself and other Doctor rating sites, after reviewing a few web sites and having and idea, I then asked around to narrow it out. Thinning out the others, I ended up going to see Dr. Haworth. I am so glad I did. I'd obviously done my homework, and knew about the standard treatments, but he was so much more. He considered far more than I had, and overall I think it really helped. Thanks, Dr. Haworth! I'd add Photos, but my scars did not photograph well and were not huge.
View all reviews
Treatments offered at Haworth Institute
Education / Training
Undergraduate: BA in Chemistry and Biology, Minor in Art History University of California, Santa Cruz
Medical: MD, University of California School of Medicine, 1988

Internship: General Surgery, The New York Hospital Cornell Medical Center, 1993
Residency: General Surgery, The New York Hospital, Cornell Medical Center
Fellowship: Plastic and Reconstructive Surgery, UCLA Medical Center, Los Angeles, 1995