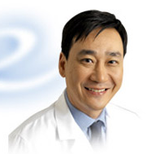 Charles S. Lee, MD
15 reviews
182 Expert Answers
436 N. Roxbury Drive, Suite 207
Beverly Hills
,
CA
90210
About Charles S. Lee, MD
Charles S. Lee, MD practices in Beverly Hills at Enhance Medical Center, Inc as a Plastic Surgeon, board certified by American Board of Otolaryngology and American Board of Plastic Surgery. Dr. Lee was invited to join RealSelf in 2011, and has achieved "Distinguished Member" status. The doctor has 15 years of experience providing cosmetic and aesthetic medical services, and is a member of American Society for Aesthetic Plastic Surgery (ASAPS) and American Society of Plastic Surgeons (ASPS). Dr. Lee has hospital affiliations at Good Samaritan Hospital.
Consultation Fee
$100. email photo evaluation without charge
Featured Patient Reviews
Posted by Kate Kill
Botox
Dr. specializes in Asian types of plastic surgery, and this community is one which often wants to soften the jawline. Because of this, he does these botox injections in the jaw all the time. I think that is critical, because like any injectable - the skill of the injector will determine the success of the procedure.
Posted by Jenny5167
I had thought about eyelid surgery for many years. Eventually, it got to a point where I couldn't even wear mascara because the upper eyelids had fallen down so much. I was still scared to go under the knife, though. A friend who had several procedures done by Dr. Lee over the years told me Dr. Lee was very talented. Since I thought her results were fantastic, I made an appointment. The reception area was inviting. Most of the staff was friendly, though one seemed a bit moody. Maybe she was having a bad day or something (because she was fine when I returned for my follow-up appointment), but that didn't help ease my jitters. However, shortly after I walked into Dr. Lee's office, I relaxed because Dr. Lee's demeanor was relaxed, and I guess that is catching. When I told him what about my eyes I was unhappy with, he explained it wasn't just that the eyelid had come down low but the entire forehead had. Apparently, that happens with age but many people just think pulling up the eyelids will solve the problem. Even though I had not bargained on getting additional surgery, I truly do not believe he was trying to sell me extra procedures. What he said made so much sense. So, I got a brow lift to lift up the eyes and eyelid surgery to get a nice crease. I did this just before a holiday break, so no one saw me bruised except my family. Now, the bruises are gone, and all that are left are two beautiful eyes.
Posted by Waiting4nose2relax
Rhinoplasty
He has tremendous experience in ethnic, particularly Asian noses.
Posted by reasonnotrules
Rhinoplasty
He was always rushed and did not spend enough time with me to listen to what I wanted.
Posted by 2574anon
Botox
smaller jawline doesn't necessary look better. do your research thoroughly before you hire your surgeon.
Posted by AriaK
Botox
Dr. Lee is great.
Posted by AriaK
Revision Rhinoplasty
If you are considering this procedure, I highly recommend that you come to Dr. Lee. You will not be disappointed.
Posted by loivissa
Asian Eyelid Surgery
I found about Dr. Lee from Tyra Banks. I was researching very heavily into eyelid surgery and watched many youtube videos where he was featured. After consulting with plastic surgeons in my area, I decided against having local doctors do the surgery because they were not experienced with asian eyes. I opted for well known surgeons in California, researched their websites, and finally decided on Dr. Lee. In November 2012, I had my surgery done at his Beverly Hills clinic. The technique used was his own unique DST. I really recommend Dr. Lee, everything went perfectly, he is clearly knowledgeable, is very courteous, and explains the process so easily.
Posted by gmjerry10
Asian Eyelid Surgery
I STRONGLY recommend Dr. Charles Lee if you are interested in getting cosmetic surgery that LOOKS HEALTHY and NATURAL!
Posted by ML2013
Asian Eyelid Surgery
After aging (I'm 29) has changed my eyelids, I decided to get the surgery and who else to go to but the best? I'm so glad I chose Dr. Lee. I went in a little nervous, but he put me at ease and was very kind, knowledgeable and matter of fact when explaining what he thought I needed. I ended up needing asian eyelid surgery along with a tightening of one of my eye muscles to make it symmetrical with my other eye. During the consultation, I asked Dr. Lee if he thought I needed an under-eye surgery as well since I sometimes get puffy. Dr. Lee explained that was due likely to allergies and suggested against the under-eye surgery since he said I didn't need it. It was refreshing and surprising since I thought for sure I'd need additional work. Also, I spoke with Dr. Lee about my desires to keep my ethnicity in tact even with the surgery, and I told him that I still wanted to look like me--just enhanced. He took measures to make sure that happened because on the day of my surgery, even after seeing so many patients, he remembered that I had asked for a less dramatic difference to my appearance. On the day of the surgery, Dr. Lee was very precise in drawing the incision lines on my eyes. I noticed that he drew and re-drew a few times to ensure that it was perfect and then I headed off to the OR. I got a little nervous as I laid down in the OR, but the nurses were amazing, they came in and rubbed my arms and asked how I was doing and reassured me many times. The kindness of Dr. Lee and his staff were above and beyond what was expected. The surgery (i had incisional method, plus the procedure to tighten one of my muscles) took about 1 hour. I had my stitches taken out today and I'm thrilled so far with the results. I can tell that once the swelling goes down, I'll be even more thrilled than I am now. I can't describe how glad I am to have chosen Dr. Lee for my surgery. He's not only the best, but he also listens to his patients, does exceptional work, and he and his staff are kind.
Posted by rain1234
Asian Eyelid Surgery
Everything was really great. He was very responsive to all of my concerns/questions. We held an additional in-person consultation prior to the surgery as I was an out of town patient. His entire office staff is very quick to respond to emails/phone calls. The payment process was easy as well, as the office finances through CareCredit. So I was able to pay for the procedure in 6 months. The only thing about this procedure is that you are not completely asleep for the procedure so you are aware of what the doctor is doing. I think Dr. Lee chose to not say much so that I don't get scared of what was going on - but I think it would've been better if he gave short warnings like (this might sting, etc.) Other than that the procedure was a breeze.
Posted by karriel
Asian Eyelid Surgery
Posted by judyy
Nose Surgery
I did a lot of research and decided he was the best for Asian face work. He and his staff were caring about my comfort throughout the process.
Posted by lovemyeyes2012
Asian Eyelid Surgery
I chose Dr. Lee after much research, and have not regretted my decision since. Dr. Lee is truly a talented doctor with a lot of experience in this field. Not only am I more than happy with the results, but I have had the advantage of seeing others who have done the double eyelid incision method by Dr. Lee as well, all with amazing results. Another thing that drew me to Dr. Lee was his method for creating the double eyelids. He does not use the classic technique that most other surgeons use, and the results are more symmetrical, permanent, natural looking creases.
Posted by hos3141990
I couldn"t have asked for a better experience or outcome. Word of mouth and pictures online. I checked out a lot of doctors by asking friends and looking at before and after pictures online. I settled on Dr. Lee and I am very happy about my decision. Dr. Lee did a fantastic job and gave me double eyelids that look Asian, not Caucasian, and that fit my face perfectly. I think a good surgeon makes sure the new feature fits the face, not just show off his skills by creating one good feature that looks out of balance with the rest of the face. Thank you, Dr. Lee, you have made me a very happy person!
View all reviews
Treatments offered at Enhance Medical Center, Inc
Education / Training
Medical: Washington University School of Medicine (St. Louis)
Residencies:
Plastic Surgery, University of Miami
Facial, Head, and Neck Surgery, Loma Linda Medical Center

Fellowship: Facial Eye Aesthetic, Flowers Clinic