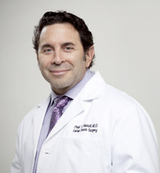 Paul S. Nassif, MD
Specials and Deals
Free consultation if you mention RealSelf
15 reviews
1,102 Expert Answers
120 South Spalding Drive, Suite 315
Beverly Hills
,
CA
90212
www.spaldingplasticsurgery.com
About Paul S. Nassif, MD
Paul S. Nassif, MD practices in Beverly Hills at Spalding Drive Cosmetic Surgery and Dermatology as a Facial Plastic Surgeon, board certified by American Board of Facial Plastic and Reconstructive Surgery and American Board of Otolaryngology. Dr. Nassif was invited to join RealSelf in 2007, and has achieved "Distinguished Member" status. The doctor has 16 years of experience providing cosmetic and aesthetic medical services, and is a member of American Academy of Facial Plastic and Reconstructive Surgery (AAFPRS). Dr. Nassif has hospital affiliations at USC, Cedars Sinai Medical Center.
See Dr. Nassif on Twitter
Featured Patient Reviews
Posted by Jo in California
I am so glad I went to Dr. Nassif to have my rhinoplasty procedure done. I researched for months and months to find the right doctor for me. I was almost obsessed! Ultimately, I decided to go with Dr. Nassif not only because he's simply the best, but I was referred to him through a family friend and she spoke very highly of him as well! I believe what makes a great cosmetic surgeon besides training, is first and foremost great bedside manner. Secondly, artistry, and lastly someone who makes his profession better and treats every patient special. For someone who posses all of these qualities and is incredibly talented and skilled, Dr. Nassif remains humble and non self-absorbed. From the first time I met Dr. Nassif, I felt sure of his expert capability. He was able to remove all my fears and I knew I was in great hands. He was honest and upfront about my expectations. His staff members are all incredible. I think they are all amazing! One can clearly see that everyone is professional and truly cares about every patient. For all of the reasons above, I would highly recommend Dr. Nassif to anyone. Thank you Dr. Nassif from the bottom of my heart!
Posted by SoCalMikeNelson
I found all people in the office both amazingly nice and supportive from beginning to end. For decades, I wretched on my bike as a kid and subsequently, I've had to put up with with sleep complications. A close friend of mine referred Dr. Nassif and his practice as experts in rhinoplasty surgery; I called and scheduled an appointment and went in to see if how I could get my nose fixed so I could breathe better. Dr. Nassif took time, answered my concerns and discussed the whole thing to me and even gave me a computer print out of what my new nose would like after I'd had the rhinoplasty surgery.
Posted by MartianGeorge
I wanted to share my opinion of both the actual cosmetic process together with my experience with Dr. Nassif and everybody at Spalding Drive Cosmetic Surgery & Dermatology; it was wonderful. The entire staff went above customary medical practice to be certain that I felt relaxed starting with my intake consultation to my post surgery exams and follow ups. Everyone respected my desire as a middle aged man to get cosmetic rhinoplasty and I never felt judged about it. Electing to get any kind of aesthetic or cosmetic surgery should be a private experience. As a man who'd decided to have a nose job done, I became self conscience as to what others might think or say to me after the post surgery recovery. I had a number of second thoughts with regards to my final decision to get the cosmetic surgery. However, after my nose job, I quickly noticed that everything would be fine and that in fact, really good cosmetic procedures don't draw attention to themselves which is why I chose Dr. Nassif.
Posted by NumberCrunch11
This evaluation is for Dr. Nassif together with office staff of Spalding Drive Plastic Surgery in Beverly Hills. Everyone there is remarkably approachable and friendly which put me at ease about getting a nose job for which I'm extremely thankful. Since I was a bit apprehensive, I appreciated that every person in your office set me at ease from the beginning. Although I've hardly ever been excited about any type of surgical procedures, I was tired (no pun) of not getting enough sleep and not being able to breathe; therefore, I decided this was what I needed so I elected to receive the rhinoplasty procedure to solve my breathing difficulties. It's been a few months after my nose job operation. Now my nose looks terrific, I don't have that 'boxer nose' that a lot of guys have, and best of all, I can finally get some sleep!
Posted by CaptRonW
I was seriously stressed regarding the surgery but nonetheless from the first moment I walked through the clinic doors all the way through the surgical treatment I was treated with respect and was told exactly what to expect and why. For me, being told what to expect and why was a huge relief and put me at ease. Dr. Nassif fully understood and respected my main objective of not significantly transform my overall looks. I wasn't treated as yet another cosmetic surgery they were doing and nothing was routine.
Posted by LATony1
Revision Rhinoplasty
research, read feed backs
Posted by jeffersonpatricia266
Dr. Nassif took all necessary time to explain my procedure in detail to help me understand and feel comfortable. I went to three other so called 'specialists' here in California but, ultimately I chose to have Dr. Nassif perform my surgery. I recommend anyone looking to improve or fix something on their appearance to consider going to Spalding Plastic Surgery Center in Beverly Hills.
Posted by sbellington890
I had a wonderful experience when I had a non-surgical procedure done at Spalding Drive Plastic Surgery and Dermatology by Dr. Paul Nassif and Dr. Yoo that left me with a beautiful life-changing result. The entire staff was very helpful, compassionate, polite, supportive and concerned about my well-being. Spalding Drive Plastic Surgery offers the highest quality of professionalism, personal service, safety with amazing results. Beginning with my initial consultation, through both the surgery and my post surgical and follow-up care, everyone was always there for me, especially Dr. Yoo, who would call and send me messages on my phone to ask how I am doing. It's rare today to get the level of personal care from a doctor who treats you like family. I would recommend this place to my friends and anyone who asks and I will always come back if I want additional services.
Posted by Maryeh
I went to Dr Paul Nassif's office for a hydrafacial with Aubrie. I was quite satisfied with all aspects of my visit. The waiting room was comfortable with 'spa' water available while you wait. Always a plus! The receptionist were friendly & helpful as well. Aubrie was fantastic. She explained the procedure to me. And asked what my skin concerns were. I told her & she customized the facial for my personal issues. I liked the products she used on me. She suggested several things she thought would be good for my skin type. But wasn't pushy at all. And when I didn't get any of them, she was fine. Oh, and she's great at extracting mila. Not every facialist is good but she did a fantastic job. I give her and Dr Paul Nassif's office 5 stars...and I'm going back next month for the same facial...and probably going to buy the retinol cream Aubrie recommended for me. Excited to have glowing skin again!
Posted by gia101
Mommy Makeover
On tv, and Facebook.
View all reviews
Treatments offered at Spalding Drive Cosmetic Surgery and Dermatology
Blog Posts and Articles
Important questions for an otoplasty consultation
Will the ears look natural and not "over-corrected"? What is the chance of the ear protruding again? How many do you perform each year? Do you remove any cartilage? Do you use stitches to keep the ear in the desired position?
Protect your skin from Beverly Hills pollutants
First of all, there's a lot of pollutants in the air out here, so obviously we want to make sure the skin is nourished and replenished with good topical skin care ointments and good skin cleansing. We also want to make sure, because of the sun, that
Education / Training
Undergraduate: BS in Business, University of Southern California Los Angeles, 1984
Medical:
University of Health Sciences Chicago Medical School North Chicago, 1989
MD, University of Southern California School of Medicine, 1992
Internship: General Surgery, University of New Mexico Health Sciences Center, 1993
Residency: Otolaryngology - Head and Neck Surgery, University of New Mexico Health Sciences Center, 1996
Fellowship:
Facial Plastic and Reconstructive Surgery, with J. Regan Thomas, MD, St. Louis University School of Medicine, Department of Otolaryngology-Head and Neck Surgery, 1998