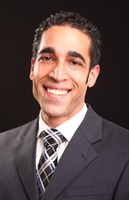 Nima Shemirani, MD
Specials and Deals
Complimentary Dysport Browlift
Complimentary Consultation
Non-surgical Rhinoplasty for $599
14 reviews
769 Expert Answers
201 South Lasky Drive
Beverly Hills
,
CA
90212
About Nima Shemirani, MD
Nima Shemirani, MD practices in Beverly Hills at Eos Rejuvenation as a Facial Plastic Surgeon, board certified by American Board of Otolaryngology. Dr. Shemirani was invited to join RealSelf in 2011, and has achieved "Distinguished Member" status. The doctor has 3 years of experience providing cosmetic and aesthetic medical services. Dr. Shemirani has hospital affiliations at Olympia Medical Center.
Featured Patient Reviews
Posted by Codi David
Restylane
Overall I had a great experience and I love my doctor - Dr. Shemirani in Beverly Hills. He is a skilled injector and really knows how to deliver natural looking results, plus he seems to genuinely care about his patients. I have referred a couple friends to him who also have had a great experience.
Posted by faribam26
Dr. Shemirani is very caring, kind and meticulous. when injectables are done with a board certified plastic surgeon, you are assured of his expertise and that gives you peace of mind. I will definitely go for touch up.
Posted by sharonnaz
Dr. Shemirani is the best!!!! He really knows how to make you look as natural as possible. I have already recommended him to a bunch of family and friends. He is extremely nice and pleasant to be around. His staff is also amazing, they always follow up with you and know how to make you feel comfortable and answers all your questions.
Posted by Ssbb35
It was the best experience I am so happy, he is a must see doctor when it comes to your face!!!!
Posted by mardep
Found Dr. Shemirani through a friends referral. I am a big fan of Dr. Nima! I have recommended him to friends and family already and he is such a professional when it comes to his business. The staff is excellent and they really make you feel comfortable being there. Thank you Dr. Nima for everything you have done I am truly happy I found your practice.
Posted by Charmant2
Dr. Shemirani is the best Plastic Surgeon I have had the pleasure of working with. He really takes the time to listen to your needs and delivers the best. I had Restylane done under the eyes. He was patient and did a great job communicating with me the entire process and what to expect after the procedure. He made me feel comfortable and confident that he would do a great job and he did.
Posted by ElishaG
I heard about Dr. Shemirani through a friend and decided to give me a shot based on his reviews. I chose this rating because I honestly had one of the most outstanding experiences and that really gave me no other choice but to take time out of my busy day and give him a rating, a rating he deserved. Dr. Shemirani is by far one of the best surgeons in the Plastic Surgery field. I always feel so welcomed, comfortable and in great hands when I go in for my treatments. To give you my perspective, I go in feeling like an everyday Human but walk out feeling like an A-List Celebrity. With his warming hospitality and confident assessment, I'd say whatever you're looking for, Dr. Nima Shemirani is your guy!
Posted by MM01
Dr. Shemirani has to be one of the BEST plastic surgeons in Beverly Hills. He is honest, patient, caring and does wonderful work. I went to him for fillers underneath my eyes twice now and I could not be happier with my results. He promised me that I would have little to no bruising and he was right! I had no bruising and no one could even tell I had even done anything. I will not go to anyone else! If you want a Doctor that is caring and will take care of you then he is the one to go to. Not only is his work amazing but his bed side manner is amazing as well. I have referred him to many friends and family members and every single one of them have had wonderful experiences with him. If you are looking for the BEST and who is the most up-to-date with the newest techniques out there then Dr. Shemirani is the one you should be going to!
Posted by Megan from Jersey
We had seen Dr. Shemirani for another procedure for a family member and he was so professional and approachable that I finally had the courage to have the initial consultation.
Posted by Taz in LA
Restylane
Yes I'm here to rave about Dr. Shemirani; was so happy with the process and the result. He is a genius at injectables. Cool, calm and collected and very kind and patient.
Posted by liscious11
Restylane
was soo sweet and attentive. He really cares about his patients and loves what he does-- and is good at it!! I was very pleased with my results! There was no wait time for my appointment-- which is so rare for a doctors office! Once inside- he really listens to what your saying- and has a keen aesthetic that provides a perfect result. Afterwards- he follows up himself on the phone to make sure the results are good! Any kind of plastic surgery or injectables on the face depends on the skill and artisty of the doctor-- since the difference between good and bad can be mere millimeters-- and Dr. S IS an artist! I had no bruising and was able to go out that same nigh! i highly reccommend dr. S! his treatment was above and beyond the normal doctors care!
Posted by taximommie
Juvederm
I was very impressed with how Dr. S not only performed the services I had done, but how he followed up himself to see how I was doing. He also took time before to contact me and let me know what I should do to prepare for the visit. This is unusual and highly appreciated. He actually cares about his patients and wants them to be happy with his work. I had a few things done but due to my body and its reactions the injections in my lips did not seem to last like I had wanted, so he redid them with another form of injection. To me this is amazing. He followed up several times with me to be sure I was doing well and that I liked my results. Many doctors do NOT have this type of follow through with patients, so this was a pleasant surprise. He does amazing work as well and does not rush just to make a quick buck. Definately have recommened him to my family and friends and I live almost 3 hours away. As to his follow up care rating of a "5" in all reality I would give him a 10. I have had numerous doctors visits with major surgeries this year and none have had even close to the follow up care as Dr. Shemirani. He truely wants his patients to not only like the results, but actually LOVE the results. The fact that he loves his work definately shows!
View all reviews
Treatments offered at Eos Rejuvenation
Education / Training
Undergraduate: BS in Biochemistry, University of California, San Diego
Medical: MD, Medical College of Wisconsin
Residency: Otolaryngology, Medical College of Wisconsin
Fellowship: Facial Plastic and Reconstructive Surgery, Glasgold Plastic Surgery Group