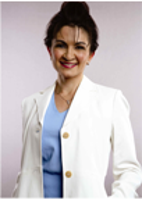 Sumer Daiza, MD
11 reviews
0 Answers
18325 North Allied Way
Phoenix
,
AZ
85054
About Sumer Daiza, MD
Sumer Daiza, MD practices in Phoenix at Plastic Surgery Center of Scottsdale as a Plastic Surgeon, board certified by American Board of Surgery - General and American Board of Plastic Surgery. and is a member of American Society for Aesthetic Plastic Surgery (ASAPS) and American Society of Plastic Surgeons (ASPS).
Featured Patient Reviews
Posted by sread
Referral from my daughter. Dr. Sumer Daiza is an amazing surgeon with artistic skills. She performed my breast implant surgery 2 weeks ago and my breasts look absolutely beautiful!!! Dr. Daiza is the most sweetest, caring, competent Dr. I have ever gone to in 53 years! Dr. Daiza goes above and beyond what I could ever have imagined. The quality of care I received from start to finish was incredible. Her office manager Sabrina was extremely professional and so sweet and was always there for me when I called. My experience at Dr. Sumer Daiza's office I rate as a "10" I am so happy with the beautiful results of my breast implant surgery. I am recommending her to everyone!!
Posted by DLPRN
Tummy Tuck
I met her a little over three years ago at the Women's Expo in Phoenix, AZ. I have kept in contact with her since then.
Posted by CactusClaire
Tummy Tuck
Met at a women's convention. The facility was nice and the staff excellent. Stayed overnight and came home the next day.
Posted by loveforparis89
Tummy Tuck
I went on 7 consults before deciding on a Dr. Dr. Daiza was by far, the most professional and personable when I first walked in the door. She took the time to consult with me and answer all of my questions. While I was doing further research I came upon additional questions that I needed Dr. Daiza to answer. After calling her office, I found she was in surgery but would call me before the end of the day. Dr. called me at 8P and was very patient, even providing her personal cell phone in case I had additional questions. I also found that other Dr's were trying to convince me to have additional lipo (more money). I also found that most of the other doctors had lawsuits of letters of reprimand that scared me away.
Posted by tobyfire30
Breast Reduction
Dr. Daiza is amazing. When I had an emergency, she picked up her phone right away every time. Answered all our questions, She is a godsenend!!!! She was very personable to both me and my husband. She is truly one of a kind.
Posted by Andilea19
Mommy Makeover
Personal referral.
Posted by Brenna 2001
Tummy Tuck
my regular MD.Updated on 4 Dec 2012:Found her on the web.. Checked her out way before I went with her.. Well worth the money. She is Great..
Posted by newmomat37
Tummy Tuck
She is VERY nice and is a top ranked PS but the aftercare has been a little lagging with my poor results. I don't feel any attempt has been made to help me figure out why my results are poor. She said herself my distended stomach is NOT due to swelling and she herself is baffled but I have felt rushed out during the last two follow up appts ( I waited for over an hour to see her) and she said nothing more than try a gluten free diet. I did have a 4 inch muscle seperation but she gave me every indication that I could expect flat results b/c I did not have a lot of abdominal fat. I have lost 8 lbs and still have a very large buldge. I have the same problem of clothes not fitting well. I need a size 8 to fit my belly but I size 4 for my legs and butt so pants look awful on me so while my disproportions are improved, they are still severe so it is difficult for me to say this was worth it. It was a lot of money, a long healing process and when your own PS tells you the problem isn't swelling, it is hard to be hopeful that I will get any flatter. I have no way of knowing if another doc would have done a better job or I am just one of the few unlucky ones who has a body that didn't respond well.
View all reviews
Treatments offered at Plastic Surgery Center of Scottsdale
Education / Training
Medical: University of Arizona, College of Medicine
Residencies:
General Surgery, Good Samaritan Regional Medical Center
Plastic Surgery, University of North Carolina Chapel Hill

Fellowship: Charlotte Plastic Surgery