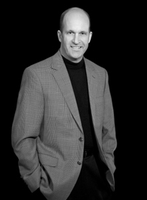 Geoffrey E. Leber, MD
15 reviews
2 Expert Answers
5410 N. Scottsdale Road, Suite D-500
Paradise Valley
,
AZ
85253
About Geoffrey E. Leber, MD
Geoffrey E. Leber, MD practices in Paradise Valley at Geoffrey E. Leber, MD FACS as a Plastic Surgeon, board certified by American Board of Surgery - General and American Board of Plastic Surgery. Dr. Leber was invited to join RealSelf in 2011, and has achieved "Participating Member" status. The doctor has 12 years of experience providing cosmetic and aesthetic medical services, and is a member of American Society of Plastic Surgeons (ASPS) and Fellow, American College of Surgeons (FACS). Dr. Leber has hospital affiliations at Scottsdale Healthcare Osborn and Shea, Banner Desert Medical Center.
Featured Patient Reviews
Posted by tallysatt
Breast Reconstruction
He happened to be the in-office son of my oncological surgeon--purest luck for me! Dr. Robert was my oncological surgeon, and his son Geoffrey was working in the same Mesa office then. I was lucky to get Dr. Geoffrey before he left reconstruction for aesthetics, solely. Totally professional and caring at all times, my demands for a full double mastectomy were supported, and I felt that all advice was tailored to me and my needs.
Posted by Gbgirl1
Breast Augmentation
I was referred by a friend.
Posted by BMJ in Phoenix AZ
Tummy Tuck
Doctor Leber was one of the intial consults that I had over a year ago when I began looking into plastic surgery. He was, without a doubt, my "pick" after meeting with a dozen or so plastic surgeons in the area. Even my husband agrees, he is a unique mix of professionalism and personality - hard to find elsewhere. He spends time, he is kind at heart and never belittled my feelings of anxiety. He offers his opinion, but without pushing to do things his way. I am very confident and excited in my choice of doctors.
Posted by Chandra1975
I have been a faithful client of Dr. Leber's skincare team leader for over 10 years. I followed her from another office. She is one of the best in the country. She believes in continuous education and holds certifications for all of the top procedures. Stephanie is the best! She is committed to the community and is always ready to give back!
Posted by unique1019
Tummy Tuck
I love him I'm always going to fly to AZ for dr. Leber. I've been to many reputable surgeons in NYC and they are overrated.
Posted by Sunshine1973
Dr. Leber is excellent and this is why I feel this way. Dr. Leber explained the details of the procedure in layman's terms before even knowing that I've worked with plastic surgeons before, been in the OR and witnessed procedures, read notes, etc. What impressed me the most was his decision making process based off data. Example: He offered suggestions based off his experience, showing me other patients with similiar anatomy, while factoring in my personality and respecting what look I desired. I'm only a few days post op. I had a rhinoplasty and breast augmentation and I am pleased with the results eventhough it will take months before the final product comes to light. Based off the minimal amount of bruising, pain, etc. I feel the reason for this easy ride was a combination of his technique, overall condition of my health and following pre and post op instructions to a tee.
Posted by AzBLT
Rhinoplasty
Dr. Leber is the absolute best! He does a great job of listening to what you want and giving you exactly that! His office staff is so friendly and always make me feel right at home. I would definitely recommend him for any procedure you are considering. He is the best there is!
Posted by hurleygurl58
I am 13 days post op tummy tuck. This was my first time having any type of surgery. Other friends and family have gone to Dr. Leber and their outcome has been amazing. I felt very safe with Dr. Leber, he explains what he's going to do and he is very confident in his work. The follow up appointments are great, he makes sure to ask that everything is okay. I've never felt rushed during my appointments. He is very honest. I didn't look around for other plastic surgeons, but I don't regret or feel there was a need to. Dr. Leber you're awesome!!
Posted by Beth AZ
I couldn't be happier with my results (mommy makeover with lipo). Dr. Leber gives great attention to the details. My belly button and contour look fantastic (tummy tuck). I also did a breast lift/augmentation and again, I can't say enough about how incredibly happy I am with the results. He took the time to listen to me and exactly what I was looking for and he met those goals. His office staff is wonderful too.
Posted by CarrieP
Dr Leber was great from the beginning, The staff was great and patiently answered all of my countless questions. I am very happy with the results, my only regret was not doing it earlier!
Posted by bglendin
Dr. L is an exceptional surgeon. From the moment I walked into his office, I felt comfortable and confident with his abilities and technique. His office staff went above and beyond to answer all my questions and always urged me to call if I had any questions or fears. They comforted me and put my mind at ease all the way through the day of my surgery. The surgery center was beautiful and Dr.L, the anesthesiologist, and nurses all came to see me while I waited to answer all my questions and fully explain what was going to happen when I went into surgery. Knowing that they truly cared about my well being and the outcome of my surgery made all of my fears and anxieties disappear. The night after surgery I had some difficulty with my pain medicine and I called Dr. L at 4am expecting to speak to an on call nurse, but instead he answered himself and spent half an hour talking to me and checking all of my symptoms. The next morning he brought me in and pushed back his first appointment, just to ensure I was feeling better. Dr. L's bed side manner is exceptional and the out come of my surgery is beyond what I ever expected. I would recommend him to anyone. He is definitely a plastic surgeon who cares about his patients and loves what he does, which shows in his work.
Posted by Scottsdale7542
Breast Augmentation
Dr. L took the time to listen to my questions and concerns with out making me feel rushed. He took the time to explain my procedure in detail so when I left his office I felt like I was truly making an informed decision. His office staff are wonderful! Overall I could not be happier with my results!
View all reviews
Treatments offered at Geoffrey E. Leber, MD FACS
Education / Training
Undergraduate: University of Arizona

Medical: Hahnemann University School of Medicine
Residencies: Medical College of Wisconsin, Plastic Surgery
Tufts University School of Medicine, General Surgery

Fellowship: Ellenbogen Advanced Aesthetic Plastic Surgery