35-44 year old woman treated with Wrinkle Treatment
*Treatment results may vary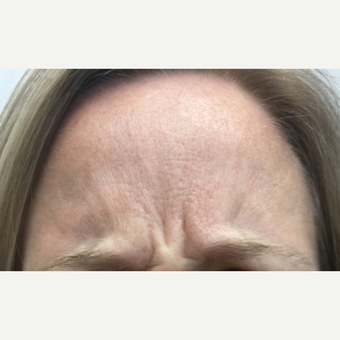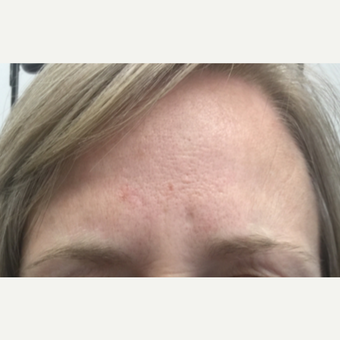 Was this photo helpful? {{ voteCount + ' other' + (voteCountOthers == 1 ? '' : 's') }} found this helpful
Forehead and "11's" wrinkles are common when concentrating or squinting. They also create a mean look and make our eyes look smaller. Once treated they open up the eyes, creating an illusion of larger, nice eyes.
Before photo shows a woman in her early 40s who finds herself squinting often throughout the day.
After photo is 4 weeks after treatment with Botox.
Notice the smoothening of the vertical wrinkles of her lower forehead, which will continue to improve over time.