35-44 year old woman treated with Dysport
*Treatment results may vary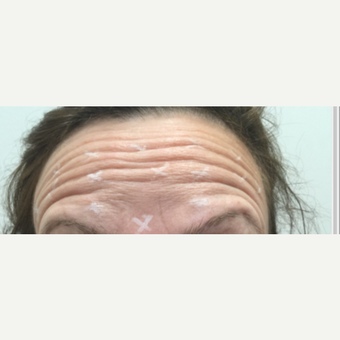 Was this photo helpful? {{ voteCount + ' other' + (voteCountOthers == 1 ? '' : 's') }} found this helpful
Forehead and "11's" wrinkles are common when concentrating or squinting.
Top photo shows a 30s woman office worker who works at a computer most of the day when squinting.
Bottom photo is 1 month after treatment with Dysport.
Notice that she still has natural movement of all of her forehead muscles but the wrinkles are smoothened and skin relaxed. No "frozen face" was created and she looks like a refreshed version of herself.