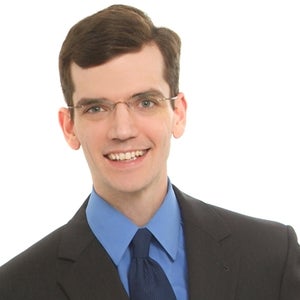 Dr. D.J. Verret, MD
Dr. D.J. Verret, MD
Dallas Facial Plastic Surgeon
6545 Preston Road, Suite 200
Plano
,
Texas
75024
US
Last contacted by
a user

...
Reviews
(15)
3.8 stars from 15 reviews
See details
Hide details
Doctor's bedside manner
Answered my questions
After care follow-up
Time spent with me
Phone or email responsiveness
Staff professionalism & courtesy
Payment process
Wait times
Sort by:
Featured

Featured

Highest Rating

Lowest Rating

Recent
Juvederm
I really like Doctor Verret. He is by far the best choice for under eye filler. I have gone to him twice and for juvederm under the eyes. I get less bruising from him than any other injector and his results lasted me. He does charge you more than some other offices near by, but he is definitely a pro injector. I would go back to him and recommend him. I'm not sure how he handels any issues...
Juvederm
Juvaderm, Botox, hyalrodinase, stitches around eye due to accident
Hyaluronidase
Have seen him several times for Botox and Juviderm
CO2 Laser
I couldn't ask for a better or more caring doctor. He was truthful and walked me through every step of the process. He even came in on Saturday morning to take a look at my face because I was worried. I have no problems saying go see Dr. Verret if you really want a good doctor to take care of your face.
Rhinoplasty
Dr. Verret is brilliant and an absolute professional. He was very cautious going into surgery, ordering extra pre-op exams to prevent any possible complications. I couldn't have asked for a better result. I'd recommend Dr. Verret to my closest friends in a heartbeat.
Facelift
I couldn't be happier with the care I received from Dr. Verret. He was extremely professional, kind and has a great bedside manner. He made me feel that I was totally safe in his care. He called me the evening of my surgery to check on me and his follow up all along the way was excellent. Although I am only a few days into the healing process, everything is going according to the plan he explained to me. I feel confident that I will have excellent results! I am close to 3 weeks post and this procedure has been a dream! I could simply not be any happier with Dr. Verret and the results. I would highly recommend Dr. Verret to anyone that wants perfect results! He will be doing my eyes when I get ready!
Eyelid Surgery
Professional, thorough, and extremely responsive. His work speaks for itself and I know why he has so many awards.
Rhinoplasty
Definitely worth it. Great doctor. Awesome staff. No problems what so ever.
Botox
Great experience - definitely going back.
Facelift
I found Dr. Verret in D Magazine. I have been thinking about having a facelift for over 5 years now. I just hated how my neck looked. I chose to see Dr. Verret because he was in D Magazine's best doctors and I am glad I did. From my first visit, he and his staff were so kind and professional. There was never any pressure to do anything. Dr. Verret even saw me on Saturday when I was worried about the way my face looked. Now that things are done, I would certainly do it again and have no doubt that Dr. Verret was the right choice. I look ten years younger and finally look like I feel again.
*Your results may vary. Any specific claims or permanence length of results vary for each patient and are not guaranteed.
Board Certifications
Board-certified by the American Board of Facial Plastic and Reconstructive Surgery and American Board of Otolaryngology
Memberships
American Academy of Facial Plastic and Reconstructive Surgery (AAFPRS)
Hospital Privileges
Dr. Verret has hospital affiliations at Presbyterian Hospital of Plano, Centennial Medical Center.
Treatments offered at Innovations Facial Plastic Surgery
Show More
Most popular answers from D.J. Verret, MD
Narrow by:
Sort by:
Recent
Highest Rating
Lowest Rating
Before and After Photos by Dr. Verret
D.J. Verret, MD has shared 4 before and after pictures with 104 helpful votes from the RealSelf community.
Videos by D.J. Verret, MD
D.J. Verret, MD has shared 4 videos.
Narrow by:
Not ready to contact yet?
Keep up to date with:
before & after photos
reviews
answers
Not ready to contact yet?
Keep up to date with:
before & after photos
reviews
answers