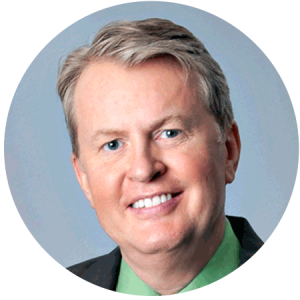 Paul Vanek, MD
Paul Vanek, MD
Cleveland Plastic Surgeon
9485 Mentor Ave., Ste. 100
Mentor
,
Ohio
44060
US
Specials and Deals
Monthly Spa Facial Special
---
Free
Complimentary VISIA Skin Complexion Analysis
---
Connect
Last contacted by
a user

...
Reviews
(37)
4.9 stars from 37 reviews
See details
Hide details
Doctor's bedside manner
Answered my questions
After care follow-up
Time spent with me
Phone or email responsiveness
Staff professionalism & courtesy
Payment process
Wait times
Sort by:
Featured

Highest Rating

Lowest Rating

Recent
Breast Lift with Implants
Dr. Vanek is a highly skilled and compassionate surgeon. I received gel implants to replace my ruptured 20+years old silicone implants, breast implant pocket revisions and simultaneous bilateral mastopexy. After surgery I received Aspen Rehabilitation Ultrasound Therapy treatment for five sessions which helped with painful potential scar tissue buildup. I am pleased with the surgery results...
Breast Augmentation
With the only concern I had to my healing process I emailed the office before scheduled office hours and Dr. Vanek called immediately upon getting the message. He has been wonderful and so has his staff. I am looking forward to possibly getting more procedures in the future! I would highly recommend him to anyone!
Tummy Tuck
Yes, he was very professional and caring.
Tummy Tuck
On the internet. I can not speak highly enough of Dr Vanek and his staff. I was so nervous when I went in for my consultation and now I honestly look forward to my appointments. Dr.Vanek and his staff treat my mom, cousin and husband with the same respect and concern that they do me. Dr.Vanek has called me on weekends and after hours just to check on me. I am very happy with the results I have so far and have one more procedure left to come. I highly recommend Dr. Vanek and his staff.
Breast Lift
Recommended by people in my network. I love this practice. They are professional, welcoming, kind, patient, and allowed me to dictate the pace and degree of my treatment.
Tummy Tuck
Through the News Herald flyers that you get for free in your mailbox. County Chat (not sure of name ?) Saw the newspaper advertisements, saw it was conveniently close to home, and went for consultation. He was overly considerate, careful and very aware of my concerns and needs. I had no question on what I wanted done. I honestly knew nothing about him going into the office for consultation. But compared to other doctor consultations, he was the best at making me feel comfortable. He followed up with me after the surgery to make sure I got it looked at in case it was cancer. Thankfully it wasn't. So he went above the call of duty to make me feel comfortable and care for my overall health beyond the tummy tuck. I am very pleased with the service he and his staff gave me. The massages in the package after the surgery were also a great perk and added bonus! He seems to genuinely care for me, my body, and my overall health. When I had complications after surgery with the antibiotics, he was very patient with me (and all my after hour phone calls) and helped me work through the issues with alternative options. I'm thankful to Dr. Vanek and his staff. I don't regret chosing him and my stomach looks flat and fabulous! Thanks Dr. Vanek.
Dr. Vanek is so caring and really works hard to give me the results I want.
Facelift
I cannot say enough about Dr. Vanek. He is kind, compassionate, understanding and, best of all, a great surgeon. I would recommend Dr. Vanek to anyone that is considering cosmetic surgery. Just call for a consultation. That's all you need to do. If you've been looking in the mirror and not liking what you see, give Dr. Vanek a call. There are so many procedures that most of us are not even aware of. The cost may seem like a lot, but when you are investing in yourself, its truly minimal. I had a choice of new appliances or a new look. I chose the new look and I am forever grateful I made the right decision.
Tummy Tuck
Bedside manner is A1. Overall I have been very happy with my doctor.
Sientra Breast Implants
He is in my area. When I met with him, I knew he would be my surgeon. He spent time with me and went over everything and answered any questions I had..The office is filled with smiles and warmth from all the ladies there! No long waiting time for anything! My surgery was 2 weeks after first visit. Everything runs very smooth and such a great atmosphere to be in! Love them and Dr. Vanek. I will definitely recommend him to everyone and go to him for future procedures :)
*Your results may vary. Any specific claims or permanence length of results vary for each patient and are not guaranteed.
Board Certifications
Board-certified by the American Board of Surgery - General and American Board of Plastic Surgery
Memberships
American Society for Aesthetic Plastic Surgery (ASAPS)
American Society of Plastic Surgeons (ASPS)
Consultation Fee
$95. Please mention RealSelf
Awards & Recognition
RealSelf Top Doctor
Hospital Privileges
Dr. Vanek has hospital affiliations at TriPoint Medical Center Concord, OH, Mentor Medical Center Mentor, OH and Lake West Medical Center Willoughby, OH.
Education
Undergraduate & Medical School

Undergraduate: BA in Molecular Biology, Haverford College, Haverford, PA, 1985
Medical: MD, University of Rochester School of Medicine, 1989

Post-Medical School Training

Residency: General Surgery, University of Rochester School of Medicine, 1994
Fellowship: Plastic Surgery, University of Michigan, 1996
Treatments offered at Vanek Plastic Surgery
Show More
Most popular answers from Paul Vanek, MD
Narrow by:
Sort by:
Recent
Highest Rating
Lowest Rating
Before and After Photos by Dr. Vanek
Paul Vanek, MD has shared 62 before and after pictures with 76 helpful votes from the RealSelf community.
Videos by Paul Vanek, MD
Paul Vanek, MD has shared 7 videos.
Narrow by:
Not ready to contact yet?
Keep up to date with:
before & after photos
reviews
answers
Not ready to contact yet?
Keep up to date with:
before & after photos
reviews
answers