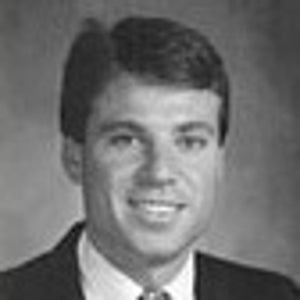 Todd M. Colonna, MD
Todd M. Colonna, MD
Rockville Dermatologist
2401 Research Blvd, Suite 260
Rockville
,
Maryland
20850
US
Reviews
(1)
1.0 1 review
See details
Hide details
Doctor's bedside manner
Answered my questions
After care follow-up
Time spent with me
Staff professionalism & courtesy
Payment process
Wait times
Sort by:
Featured

Highest Rating

Lowest Rating

Recent
Service Provided: Dermatology I would never refer any of my family and friends to go here. If I had really known how I'd be treated, I would have gone to see him a secont time. He lacked concern, rushed & arrogant (both visits) 1st visit w/Dr. C. (2nd visit, saw PA - more concerned & not rush.) 3rd visit w/C(giving the benefit of the doubt) - again, lacked concern, rushed & arrogant. I also felt rushed (uneasy) and he was not interested in anything I had to say or my concerns. He hadn't addressed some of the reasons my primary care doctor indicated on the referral. I brought it to his attention because I wasn't leaving until he addressed them. I don't think he had any idea all of what was on the referral. And even then, still the nonchalant attitude. Very dissatisfied w/Dr. C's uncaring & quality of care during both visits. I will "not" recommend him at all. At this point, I don't think he has what it takes to be a doctor. Someone may need to let the air out of his bubble - very very arrogant disposition. His behavior reflects poorly on the Institution of which he is attached. Their staff seemed friendly. Based on my experience, I will not recommend Dr. C to my friends, family or anyone. Reason for two stars (Answered My Questions): very direct - short and firm. I forced myself to ask him questions because I wasn't leaving until I felt satisfied with having "my" questions answered and understood. I won't go back and I will inform my primary doctor about these 2 visits with this doctor.
*Your results may vary. Any specific claims or permanence length of results vary for each patient and are not guaranteed.
Board Certifications
Board-certified by the American Board of Dermatology
Memberships
Fellow, American Academy of Dermatology (FAAD)
Education
Undergraduate & Medical School

Undergraduate: Georgetown University
Medical: MD, Georgetown University Medical School

Post-Medical School Training

Residency: Dermatology, University of Virginia Hospital
Treatments offered at Greater Washington Dermatology
Show More
Not ready to contact yet?
Keep up to date with:
before & after photos
reviews
answers
Not ready to contact yet?
Keep up to date with:
before & after photos
reviews
answers