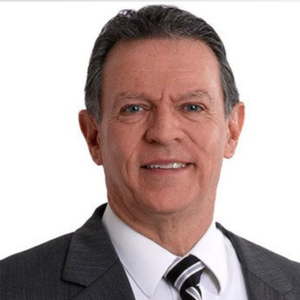 Glyn Jones, MD
Glyn Jones, MD
Peoria Plastic Surgeon
1001 Main St., Ste. 300
Peoria
,
Illinois
61606
US
Reviews
(3)
5.0 stars from 3 reviews
See details
Hide details
Doctor's bedside manner
Answered my questions
After care follow-up
Time spent with me
Phone or email responsiveness
Staff professionalism & courtesy
Payment process
Wait times
Sort by:
Featured

Highest Rating

Lowest Rating

Recent
Breast Reduction
From the word "go" I was impressed by Dr. Jones and his knowledgeable staff. I am one week post-op from a breast reduction and liposuction and am so happy with the way I have been treated as a patient. I have felt very cared for during the entire process! Dr. Jones has the most compassionate and gentle bedside manner of any surgeon I've ever met. The procedure was seamless. My recovery...
Breast Implant Removal
I work in surgery and have seen several plastic surgeons complete breast work. Dr. Jones is a very talented surgeon with high morals and values. I chose him due to his quality of work, his wonderful bedside manner, and his strong faith.
Breast Reduction
We are so lucky to have him in Peoria. Extremely talented, experienced yet compassionate Doctor. I felt full confidence in him from the very beginning. The day I was discharged I had more swelling than I thought I should have, and he opened his office on a weekend to check on my progress. So glad I did this procedure. It's something I've wanted my entire life.
*Your results may vary. Any specific claims or permanence length of results vary for each patient and are not guaranteed.
Board Certifications
Board-certified by the American Board of Plastic Surgery
Memberships
American Society of Plastic Surgeons (ASPS)
Education
Undergraduate & Medical School

Medical: MD, University of Rhodesia, Zimbabwe, 1977

Post-Medical School Training

Residencies:
General Surgery, Zimbabwe
Plastic Surgery, Cape Town, South Africa
Fellowships:
Cosmetic Surgery, East Virginia Graduate School of Medicine, Norfolk, VA
Breast Surgery, Emory University, Atlanta, GA
Microsurgery/Hand Surgery, Washington University, St.Louis, MO
Treatments offered at Illinois Cosmetic and Plastic Surgery
Not ready to contact yet?
Keep up to date with:
before & after photos
reviews
answers
Not ready to contact yet?
Keep up to date with:
before & after photos
reviews
answers