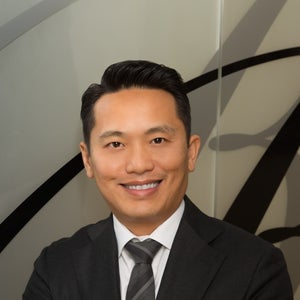 Anh-Tuan Truong, MD, FACS
Anh-Tuan Truong, MD, FACS
Chicago General Surgeon
River North
1 East Erie St, Suite 242
Chicago
,
Illinois
60611
US
See all 2 locations
Specials and Deals
Dysport $4 per unit - no minimum
---
$5,995
Muffin Top Special - 3 Areas All Inclusive- $5,995
---
$2,900
$2,900 SculpSure - Upper-lower abdomen and flanks
---
Connect
Last contacted by
a user

...
Reviews
(67)
4.9 stars from 67 reviews
See details
Hide details
Doctor's bedside manner
Answered my questions
After care follow-up
Time spent with me
Phone or email responsiveness
Staff professionalism & courtesy
Payment process
Wait times
Sort by:
Featured

Highest Rating

Lowest Rating

Recent
*Your results may vary. Any specific claims or permanence length of results vary for each patient and are not guaranteed.
Personal Statement
Dr. Truong is a board-certified Cosmetic Surgeon who specializes in cosmetic surgery of the breast, body, and face. He is fellowship trained and has over ten year's experience in the field of cosmetic surgery. Dr. Truong utilizes a personalized, artistic approach to achieve natural results.
Board Certifications
Board-certified by the American Board of Surgery - General
Memberships
Fellow, American College of Surgeons (FACS)
Awards & Recognition
Awards:
America's Top Surgeons, Consumer's Research Council of America, 2013
Patient's Choice Award, Cosmetic Plastic Surgery, 2011
Hospital Privileges
Dr. Truong has hospital affiliations at Thorek Memorial Hospital.
Education
Undergraduate & Medical School

Undergraduate: BA in Pre - Medical Studies and English, University of Notre Dame
Medical: MD, University of Colorado School of Medicine

Post-Medical School Training

Internship: General Surgery, University of Illinois Chicago's Metropolitan Group Hospitals
Fellowships:
American Academy Cosmetic Surgery
Aesthetic Plastic Surgery, Chicago Cosmetic Surgery, Chicago, IL
Treatments offered at Chicago Breast & Body Aesthetics
Show More
Blog Posts and Articles
Is Fat Transfer Breast Augmentation Better Than Implants?
New techniques are constantly being developed to increase the number of options available to women considering breast augmentation. "Scarless" procedures and injection of your very own fat cells into your breasts are several examples of the advancements that have occurred in plastic surgery over the past few years. However, as with any medical development, their use may not be ideal for everyone. Fat Transfer Basics The cosmetic surgery field is abuzz with the concept...
Most popular answers from Anh-Tuan Truong, MD, FACS
Narrow by:
Sort by:
Recent
Highest Rating
Lowest Rating
Before and After Photos by Dr. Truong
Anh-Tuan Truong, MD, FACS has shared 108 before and after pictures with 131 helpful votes from the RealSelf community.
Additional Office Locations
2350 Ravine Way, Suite 400
Glenview, Illinois 60025
USA
P: (312) 846-1529 815 Howard St.
Evanston, Illinois 60202
USA
P: (312) 846-1529
Not ready to contact yet?
Keep up to date with:
before & after photos
reviews
answers
Not ready to contact yet?
Keep up to date with:
before & after photos
reviews
answers
Download the free RealSelf iPhone app for faster and easier browsing
Get the RealSelf iPhone app